'The Bachelor': Who Is Mykenna Dorn? Peter Weber's Contestant Is Ready to 'One-Up' the Windmill
What to know about Mykenna Dorn from Peter Weber's season of 'The Bachelor' in 2020, including her age, Instagram, and occupation as an influencer.
Peter Weber's season of The Bachelor is coming Monday, Jan. 6. And of course, fans are preparing themselves for the "most dramatic season ever" by sifting through cast profiles and digging up all the dirt they can possibly find. Luckily, prior to the premiere, ABC unveiled all 30 contestants of The Bachelor Season 24, including Mykenna Dorn, the fashion blogger who is obsessed with the network's very own Grey's Anatomy.
Who is Mykenna Dorn from Peter Weber's season of 'The Bachelor'?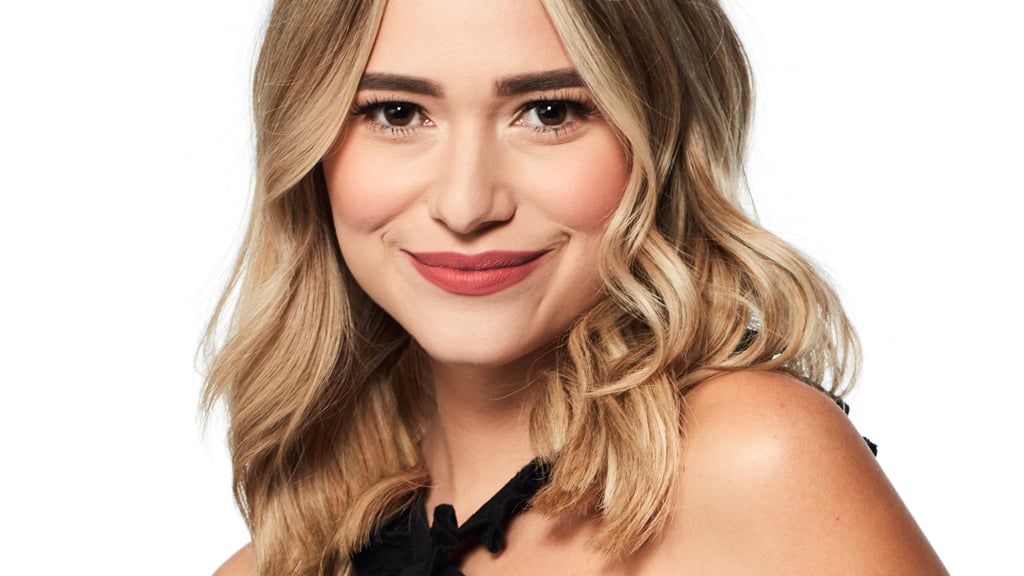 According to her Bachelor bio on ABC, Dorn one of the youngest contestants on Weber's season at just 22-year-old, along with nursing student Jenna Serrano. Dorn is the only Canadian cast member vying for Weber's heart, hailing from Langley, British Columbia.
Meanwhile, it seems Dorn is close to her family. And despite being in a controlling relationship in the past, Dorn is inspired to take a shot at love because of her grandparents, who "were together for 61 years and her grandpa proposed to her grandma on their first date."
"I want the good and the bad. I want to laugh, be goofy and be spontaneous with my person," Dorn said, according to her ABC profile. "But I also want a relationship where we challenge each other. I don't want an easy love!"
Naturally, Weber's season of The Bachelor will likely present a few challenges. And when speaking with Access on the first group date, Dorn revealed she's ready to dive in headfirst, even after The Bachelorette's Hannah Brown shows up.
"I'm ready to one-up that windmill. [Weber] has had that moment with [Brown]. I'm ready to give him a little of that," Dorn said before letting out a laugh.
Dorn also shared that she would be willing to marry Weber at the end of the reality series, so long as the couple gets there by the finale.
"I mean, it's pretty early on," Dorn said. "But I wouldn't be here if it wasn't him. So if we get there, yeah. I totally would."
Chris Harrison says Mykenna Dorn is
On Dec. 16, Bachelor Nation's Chris Harrison unveiled all 30 women competing for Weber's heart. And when Harrison introduced Dorn to the audience, he couldn't help but gush over her Canadian roots and previous fan-favorites like Kaitlyn Bristowe and Jillian Harrison.
"We got some Canadians on the show and they're always great and always a little nutty in a good way. I love them," Harrison said. "You know I always love my Canadians. And by the way, shoutout to our friends in the north. You guys have been such a powerful part of the Bachelor Nation. Thank you very much."
Harrison then moved on to Dorn's occupation, explaining the 22-year-old is a "self-described fashion blogger and acne survivor who considers her ability to dance with a full glass of wine and not spill a drop her greatest talent." And a brief glance at Dorn's Instagram page will tell you she's working on her influencer lifestyle, garnering over 55 thousand followers as of this writeup. That said, Dorn's fashion blog is currently unavailable.
Regardless, in the ABC broadcast, Harrison described Dorn as a "girl I can really wrap my heart around" and "get behind." He also revealed Dorn will be one to watch, literally, as she "wears her heart on a sleeve and that sleeve is on her face."
"I've never seen a woman whose face visibly reflected the true agony of being the last rose recipient of the night as Mykenna did," Harrison said. "Wears her emotions on her face. Bachelor Nation, watch and enjoy. Trust me, this is good."
Read more: Will Peter Weber Get Engaged? 'The Bachelor' and Chris Harrison Say the Finale Will Break Tradition