'The Bachelor': Who Is Natasha Parker? Peter Weber's Contestant Has Chris Harrison's Stamp of Approval
Prepare for takeoff — Peter Weber's season of The Bachelor is about to launch on Monday, Jan. 6. So of course, the entire fandom is already knee-deep in contestant profiles, cherry-picking their personal favorites, including Natasha Parker, the 31-year-old who Bachelor host, Chris Harrison, says producers are "grateful" for.
Who is Natasha Parker from Peter Weber's season of 'The Bachelor'?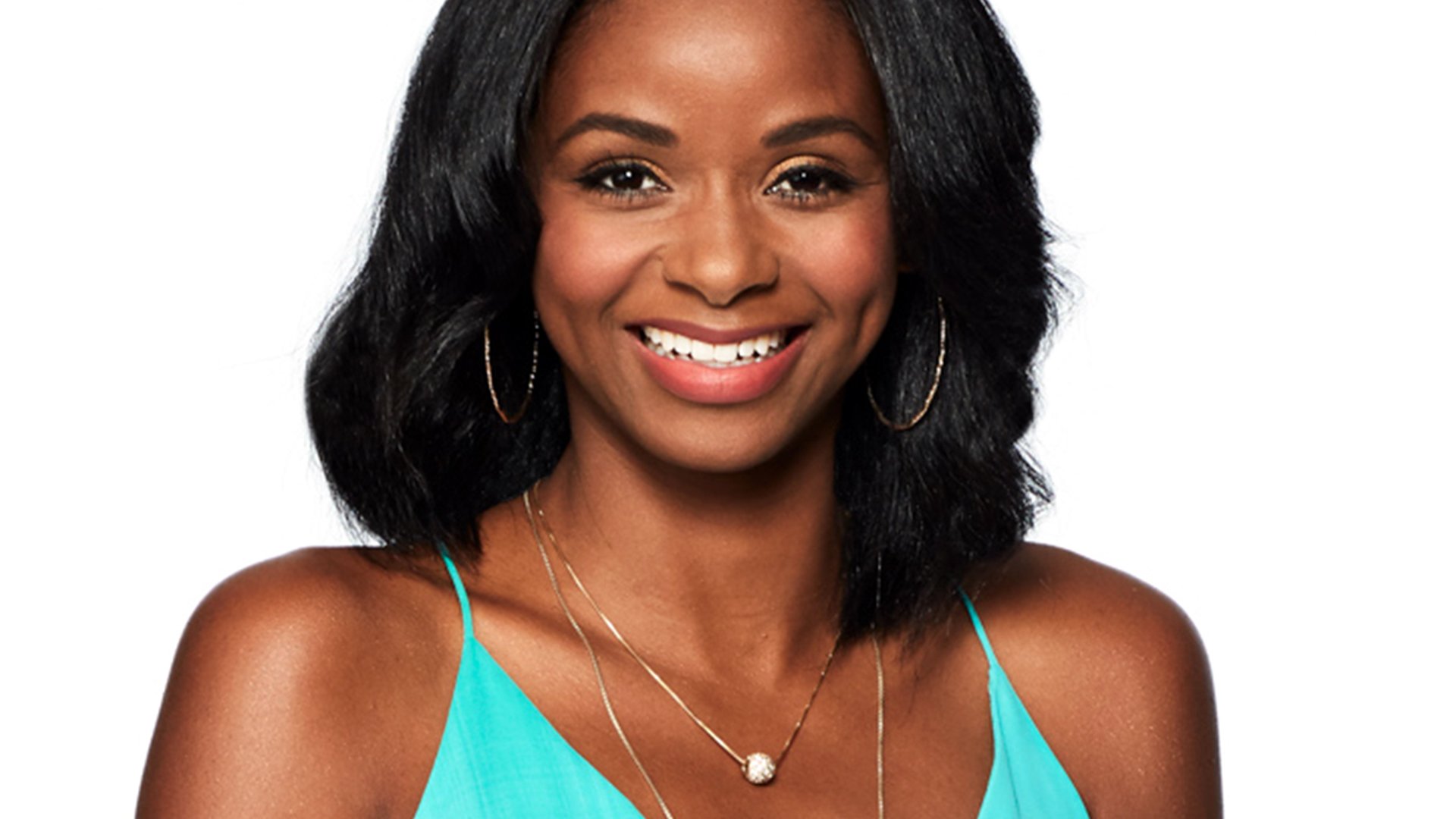 According to Parker's professional website, the New Yorker earned her Bachelor's degree in Television Writing and Producing at Columbia College. She also worked for HBO Marketing for five years, where she was involved in multiple high-profile campaigns for Insecure, Succession, and 2 Dope Queens — just to name a few. Parker then chose to "embark on the freelance producing world."
Meanwhile, ABC introduces Parker as an event planner who will bring plenty of mystery to The Bachelor mansion. The network also promises Parker is a presence fans won't miss. However, she "loves her quiet time where she can meditate and focus on her spirituality."
Regardless, it's clear Parker will take charge when it comes to dating Weber on The Bachelor. As her ABC profile explains, Parker "has never been the type to approach a guy first, but since that hasn't been working, she's looking to change things up here and take the bull by the horns! Watch out, Peter, Natasha is coming in hot!"
Now, it appears Parker and Weber hit it off. When speaking with Access on one of Weber's first group dates, Parker shared she "100 percent felt a connection" with the new bachelor.
"He's someone who looks deep into your eyes and he gives you all his attention," Parker said. "And I'm sitting there and I'm like, 'Okay, we can go now. We don't need to any more of this because this is it.' But then you talk to the other girls and you're like, 'Oh wait, you have that same feeling? What? What is that?'"
She continued: "So I definitely felt a connection with him because he just seems really open and honest, which is really important to me in someone that I'm looking to find to spend forever with."
Chris Harrison shares how Natasha Parker was cast on 'The Bachelor'
On Dec. 16, Harrison properly introduced the cast of Weber's Bachelor season through an online broadcast. And when the host reached Parker, Harrison revealed how she was chosen to be part of Weber's journey.
"Natasha from New York City — a friend of a friend of a producer on our show sent us this New York City event planner," he said. "We couldn't be more grateful. Love Natasha."
Harrison also described the 31-year-old to have a "sharp tongue" with an "even sharper wit." He then explained, "Natasha never holds back from using either of those things."
Meanwhile, the Bachelor Nation host hinted fans should keep an eye out for a new phrase. "Look, you're going to hear this season, something we like to call 'cats and rats,'" Harrison said. "It's something that's going on in the house. Natasha coins this phrase. Remember, 'cats and rats.' I'll leave it at that."
Now, from the looks of Parker's Instagram feed, the event planner is busy living her own life. But after Harrison made the official announcement, Parker took the time to promote her appearance on the ABC reality series. And it seems she is also keen on interacting with Bachelor Nation.
"Ohhhh @BACHELORABC says it's official! Time to watch and prowl on Jan.6th," Parker wrote. "BACHELORNATION — DM me to join my close friends list if you want to "watch" with me. Peace and hugs until then."
Read more: Will Peter Weber Get Engaged? 'The Bachelor' and Chris Harrison Say the Finale Will Break Tradition