'The Bachelor': Who Is Victoria Paul? Peter Weber's Contestant Is Another Pageant Queen
What to know about Victoria Paul from Peter Weber's season of 'The Bachelor, including her age, occupation, family life, and past pageant life.
We're a few weeks into Peter Weber's season of The Bachelor. And quite frankly, there are plenty of women who haven't had their time to shine — but hopefully, they all get their shot soon. At this point, there are less than 20 contestants still vying for Weber's heart, including Victoria Paul, who is a nurse from Alexandria, Louisiana that could pass as a doppelganger for Bachelor In Paradise's Demi Burnett. 
Who is Victoria Paul from Peter Weber's season of 'The Bachelor'?
Prior to The Bachelor Season 24 premiere, Chris Harrison revealed a few details about Victoria P. in the Meet the Women broadcast. He described her as a "strong, amazing, and independent woman." That said, it seems the 27-year-old had a rough past. And according to the host, Victoria P. raised her sister after her father's death and her mother's struggles with addiction while trying to cope. 
Then in The Bachelor premiere on Jan. 6, viewers learned a little bit more about Victoria P. and her family, as Weber's contestant was given a brief feature.
"Growing up, I was my sister's primary caregiver. My dad passed away when I was two and my mom fell into addiction," she said. "There were times where my sister and I didn't know where our next meal would come from or didn't have clothes or shoes that would fit. So I would say I had to grow up pretty fast, pretty young."
Victoria P. continued: "I didn't think that there was hope for my mom and there was. She found sobriety and I'm just really proud."
Meanwhile, Victoria P. also shared why she loves her job, revealing she is a natural caregiver. "I think the most fulfilling thing about being a nurse is being able to help someone who can't help themselves," she said.
Now, it appears The Bachelor producers haven't exactly touched on Victoria P.'s whole story. Aside from her family life and career, the Louisiana native is also one of many pageant queens this season.
According to her Bachelor bio, Victoria P. is the former Miss Louisana. She was crowned in 2019 and also made it to the Top 15 at the Miss USA Pageant. So it's possible Victoria P. knew Alayah Benavides, the former Miss Texas 2019, before The Bachelor.
Victoria Paul gushes over Peter Weber on 'The Bachelor'
One glimpse at Victoria P.'s Bachelor profile will tell you she is ready to fall head over heels for Weber. Previously, the reality star never gave "herself a fair shot at finding love."
"She has been in one serious relationship that lasted for two years, but his infidelity led to them breaking up after she stumbled upon a video on her ex's phone which proved he had been cheating on her," her bio reads.
But even so, Victoria P. wants to find a caring and supportive life partner. "She wants someone who will be a wonderful father to their kids and will be the rock she never had," the bio continues. "She gives the best hugs and is excited to wrap her arms around Peter as soon as she meets him!"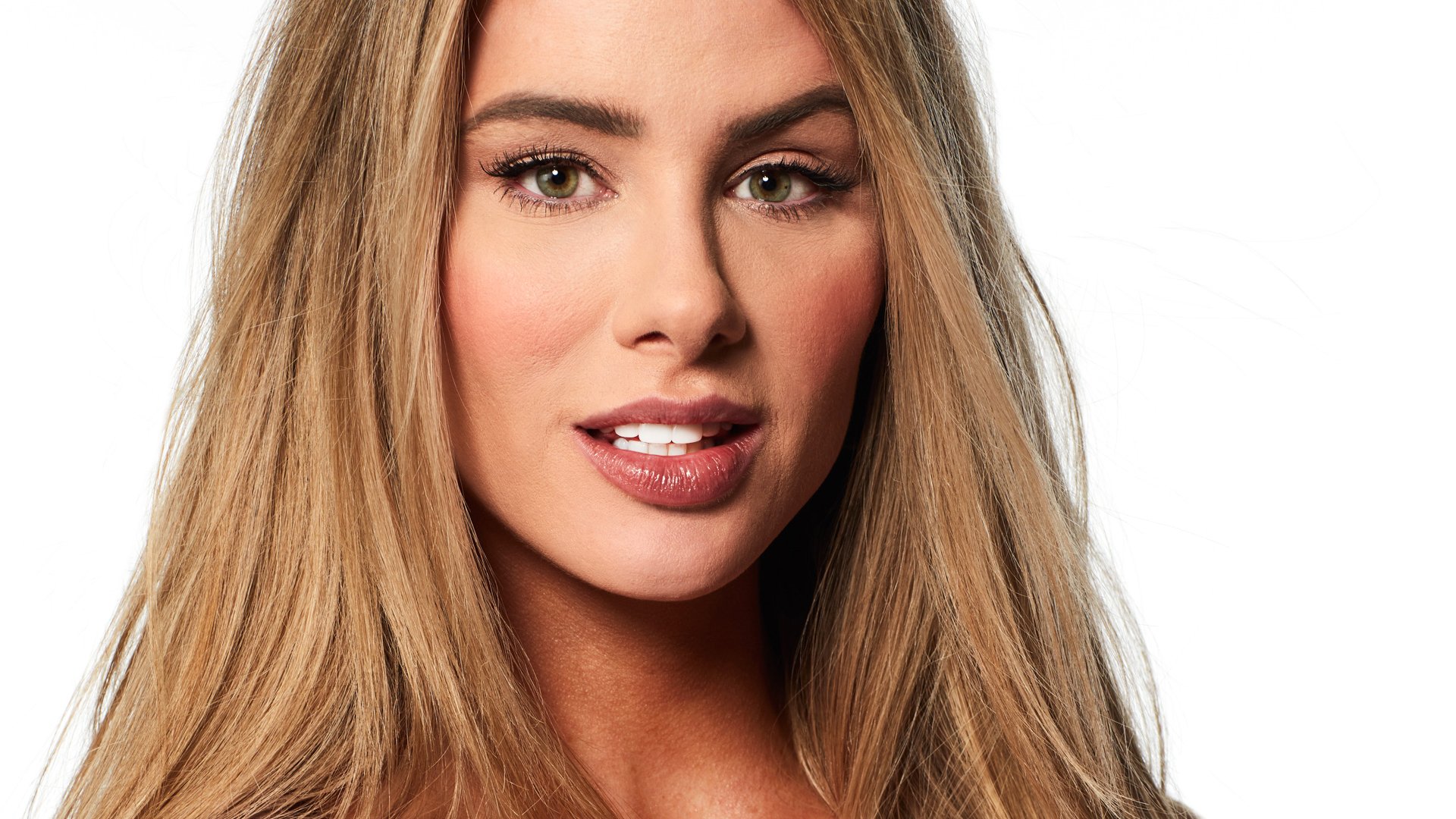 Meanwhile, on her feature in The Bachelor premiere, Victoria P. was brought to tears when thinking about her potential journey with Weber.
"Peter just seems so genuine and so true. I can definitely see myself falling for him," she said. "So I'm really excited about that and I'm overwhelmed with emotion because I've wanted that for so long."
And during the Meet the Women broadcast, Harrison confirmed Victoria P. falls hard.
"[She's] quick with her emotions and maybe a little quick with the 'L' word this season," he said.
Read more: Will Peter Weber Get Engaged? 'The Bachelor' and Chris Harrison Say the Finale Will Break Tradition