'The Bachelor': Jimmy Kimmel Predicts Who Wins Matt James' Season and It's Not Surprising After the Premiere
After two successful engagements on The Bachelorette Season 16, fans are eager to learn who wins Matt James' final rose on The Bachelor Season 25. Of course, the 29-year-old's journey just got started. So viewers will have to wait until the finale to find out who James picks. But every season, Jimmy Kimmel's wife, Molly McNearney, makes a prediction about The Bachelor winner and top three. So here's what Kimmel shared in 2021 — and more importantly, how James reacted.
Jimmy Kimmel's past 'Bachelor' and 'Bachelorette' winner predictions
At the start of every Bachelorette and Bachelor journey, Kimmel will tell his Jimmy Kimmel Live! viewers who McNearney picked as the winner. And over the years, McNearney's predictions have come true. 
Back in 2018, Kimmel claimed Becca Kufrin would be Arie Luyendyk Jr.'s winner on The Bachelor Season 22. Then in 2019, the late-night host predicted Hannah Brown's final pick on The Bachelorette Season 15 would be Jed Wyatt. Both came true by the end of filming. However, the leads ended the relationships by the finale.
Meanwhile, Kimmel's wife accurately foresaw Cassie Randolph as Colton Underwood's winner on The Bachelor Season 23. Then McNearney predicted Hannah Ann Sluss, Madison Prewett, and Kelley Flanagan as Peter Weber's top three on The Bachelor Season 24, with Sluss as the final rose. 
Funnily enough, Weber got engaged to Sluss when The Bachelor stopped filming. However, the couple broke up by the finale. Weber also considered pursuing Prewett after the live reunion. But the couple ended things two days later. Then Weber started dating Flanagan.
Now, McNearney's streak has ended with The Bachelorette Season 16. On Jimmy Kimmel Live! back in November 2020, McNearney thought Ben Smith was Tayshia Adams' final choice. However, Adams picked Zac Clark, who McNearney placed in her top four.
Jimmy Kimmel picks who wins Matt James' heart on 'The Bachelor' Season 25
Following The Bachelor Season 25 premiere on Jan. 4, James stopped by Jimmy Kimmel Live! to discuss his journey. Then, Kimmel shared his wife's predictions, as per tradition. According to McNearney, Bri Springs, Abigail Heringer, and Rachael Kirkconnell will be James' final three on The Bachelor. She also picked Rachael as James' winner. 
"According to my wife, your bride will be Rachael," Kimmel told James.
As Kimmel revealed his wife's predictions for The Bachelor Season 25, James seemed composed — sort of. The 29-year-old tried to keep a straight face when Kimmel listed Bri and Rachael. But James broke out in a smile when the late-night host mentioned Abigail, his first impression rose recipient. 
"I would love to know the thought process," James said. "I will say that your wife has great taste."
Meanwhile, Kimmel acknowledged his wife's predictions are baseless. "I don't think there is a thought process," Kimmel said and laughed. "She just kinda looks at them. Sometimes she picks before the show starts. She just looks at a picture and decides. Somehow, she gets it right. I don't know."
What Matt James says about his 'Bachelor' ending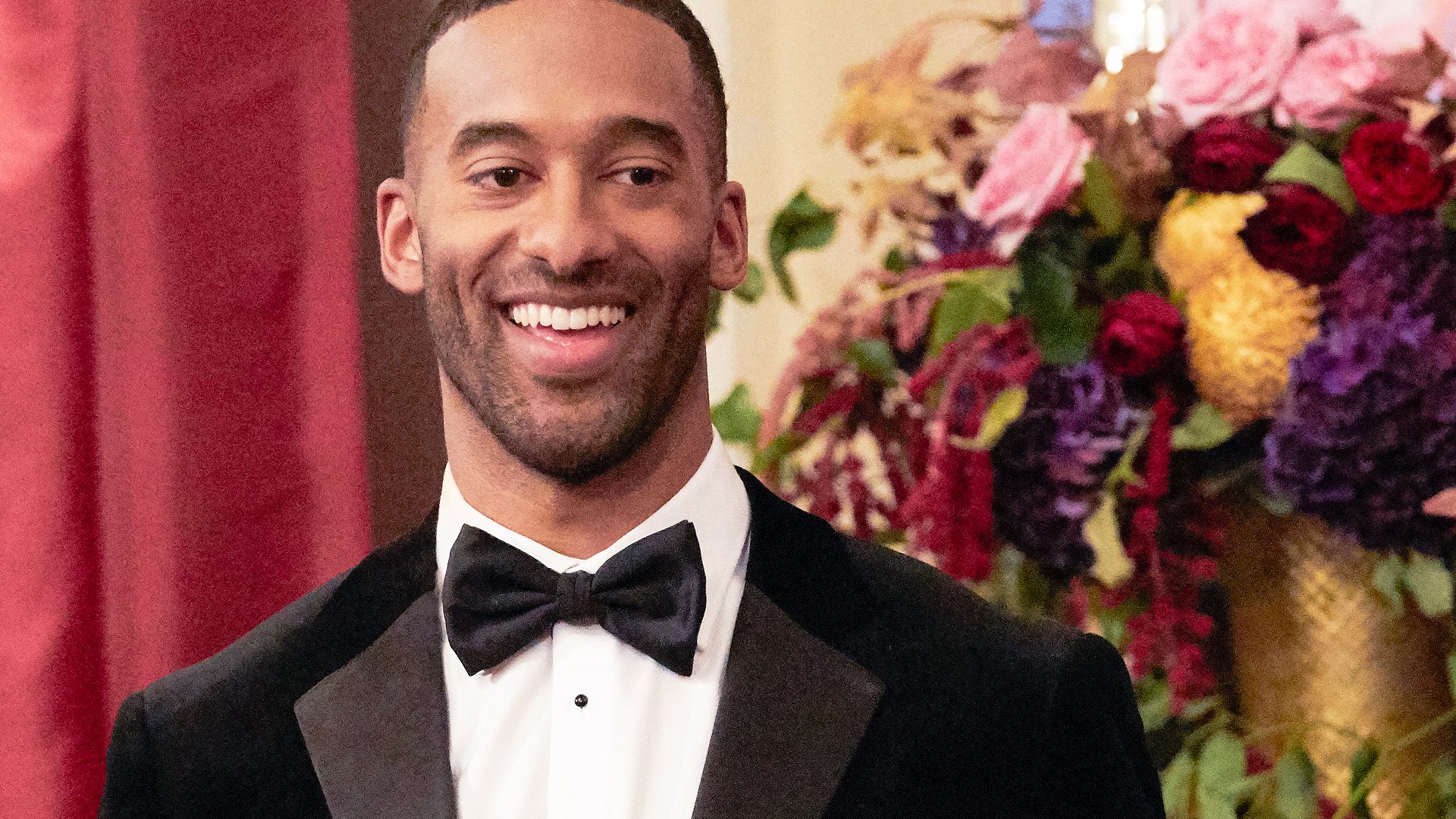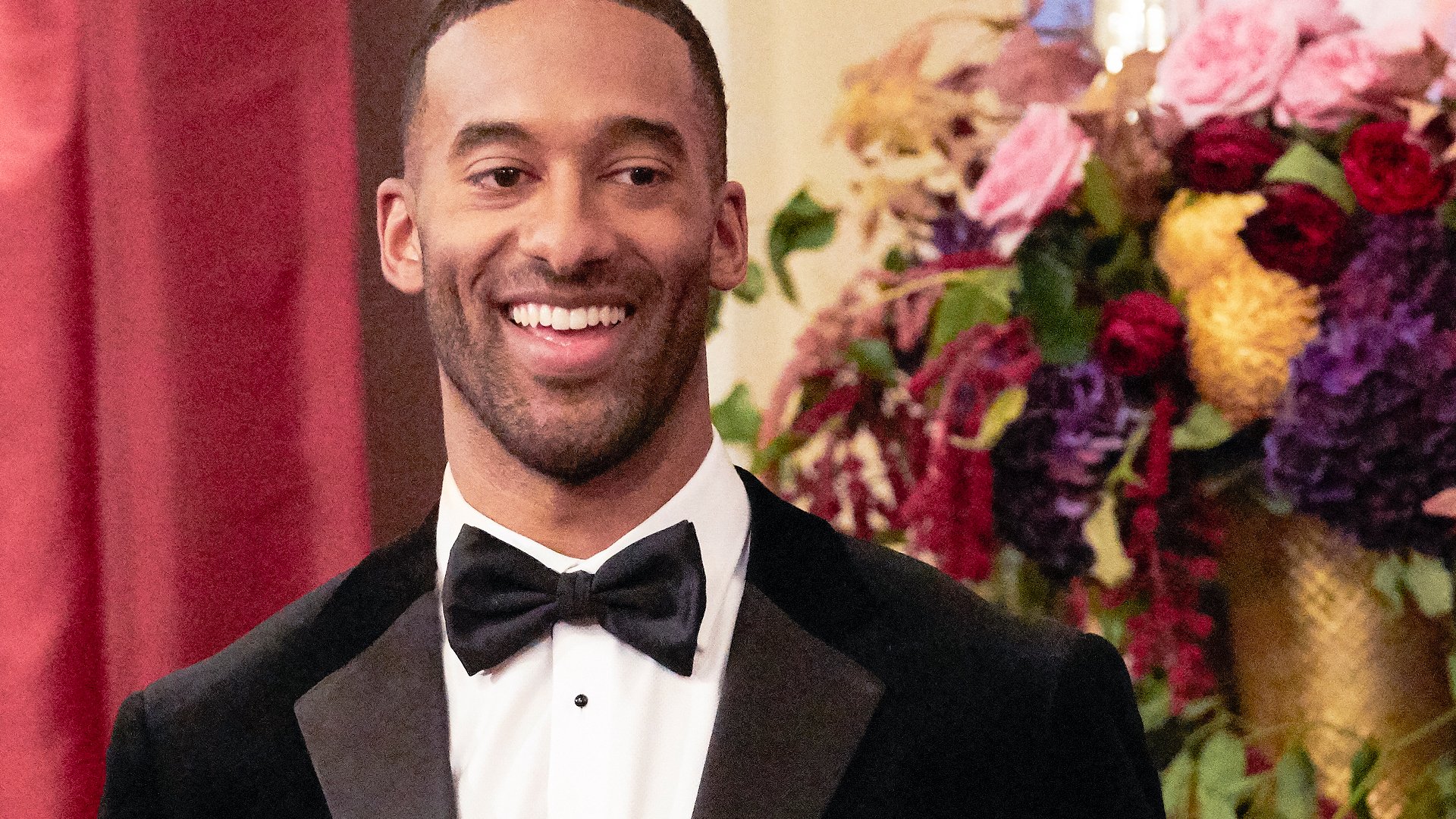 Whether Kimmel and McNearney's winner predictions come true on The Bachelor Season 25, most fans just hope James ends his journey a happy man. However, it looks like the new bachelor will have to face a few obstacles before getting his happy ending.
"It really did break me down," James told Entertainment Tonight of The Bachelor process. "I grew up as a man, and it allowed me to be vulnerable for these women and so I could experience what I experienced."
But whatever happens, it seems James comes out of the show in one piece. When speaking with The Hollywood Reporter in January 2021, the 29-year-old revealed how he's really feeling now that filming has wrapped.
"I'm very happy right now," James said.
The Bachelor Season 25 with Matt James airs Monday nights on ABC.