'The Bachelor': Why Nick Viall Still Feels A Lot Of Resentment Towards Vanessa Grimaldi
Nick Viall is a Bachelor franchise veteran; he's just about done it all. When he was the star of the show on The Bachelor, he got engaged at the end of his season to Vanessa Grimaldi. The two split five months after the finale aired.
Though it's been a few years since their breakup, Viall still has some strong feelings about his Bachelor relationship.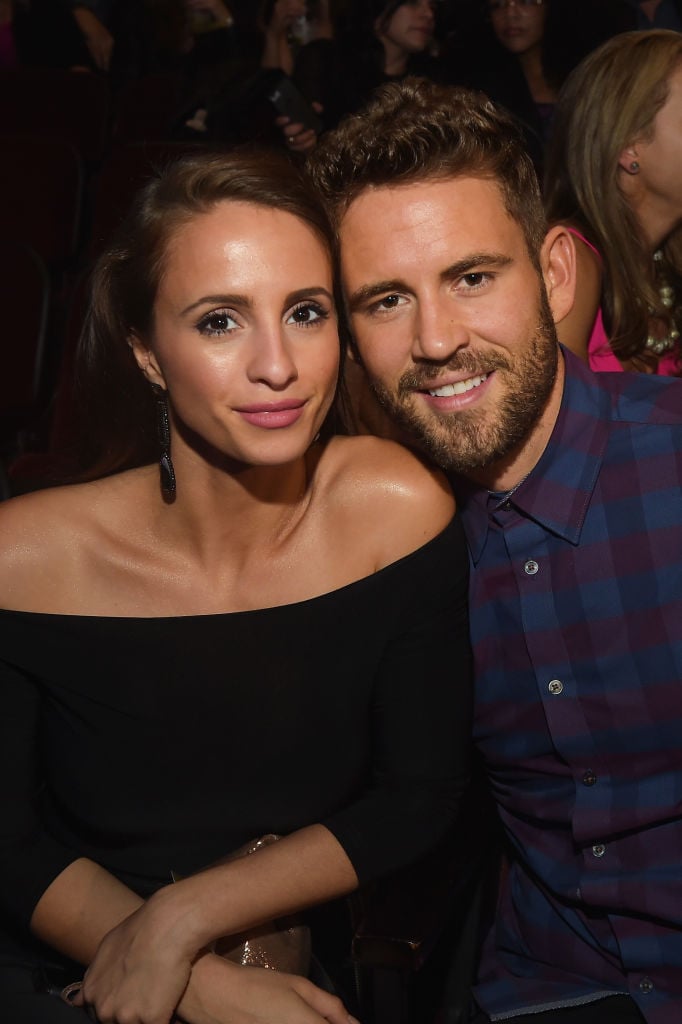 Last week, the former bachelor interviewed Kaitlyn Bristowe on his podcast, The Viall Files. While Bristowe opened up about her split from her season winner Shawn Booth, Viall got candid about his relationship with Grimaldi.
Nick Viall and Vanessa Grimaldi struggled with this issue from the get-go
Viall told Bristowe that, early on in their relationship, he and Grimaldi struggled with how to publicly handle Grimaldi's drama with contestants Rachel Lindsay and Raven Gates.
"When I ended up with Vanessa she, for different reasons, she didn't get along with Rachel and Raven. But I guess we didn't last as long because I suddenly was like 'I'm sorry, I'm not gonna like–that's an insane point of view.' I would try to defend her. I would definitely not defend her the way she wanted me to defend her," said Viall.
He continued: "And that was, quite honestly, one of our biggest problems early on that we fought very much so where it was like 'Why don't you have my back?' and like I do but this is an insane argument."
Why Nick Viall still feels resentful about his relationship with Vanessa Grimaldi
Viall also told Bristowe that he still has a lot of "resentment and baggage from my relationship with Vanessa." Ultimately, he's still upset because he feels like they could have worked through their issues.
"I know she really tried. I just felt like I was trying to do everything I could like learning from past mistakes of other leads, and it never felt like I was going to be able to convince her how I felt about her or why and I had a lot of angst and resentment about like, I really wanted that to work," he shared.
Viall continued: "I really wanted to go on that show and meet someone and be like, 'Finally.' And it didn't happen and I really felt for Vanessa and really cared about her and it was this like, this could have worked. And I have a lot of resentment about that."
Though he's currently enjoying dating, Viall's still looking for the "right person" to "settle down" with.
"I'm certainly hoping to settle down when the right person comes," he told told Us Weekly on November 9. "I'm not trying to put pressure on myself."
Read more: 'BIP': Hannah Godwin Wants To 'Shock' Dylan Barbour With Her Wedding Dress