'The Bachelor: Women Tell All' Preview Teases Serena Pitt's Doubt and Matt James' Final Three
The Bachelor "Women Tell All" preview hit fans with plenty of drama. But did you really expect anything less? The new promo trailer for season 25 episode 9 highlighted the pre-recorded cast reunion, which will include Serena Pitt's first conversation with Matt James since their split. The teaser also gave viewers a first look at the final three dates. So here's what to expect next.
What happened to Matt James and Serena Pitt (Serena P.) in 'The Bachelor' 2021?
In The Bachelor Season 25 Episode 8 on Feb. 22, Serena P. broke up with Matt. The couple connected throughout the season and spent plenty of alone time together on two one-on-one dates. But things changed after Hometowns.
During the day portion, Serena P. showed Matt what life in Canada would be like if they ended up together. Then Matt admitted he was really nervous about meeting Serena P.'s family. At this point, Matt could see himself spending the rest of his life with Serena P. and he wanted to make a good impression. 
For the most part, Serena P.'s Hometown seemed pretty normal. But as the contestant spoke with her family, she started to doubt her relationship with Matt. Then in the end, Serena P. realized that Matt wasn't her person. So she went home. 
"When I talked to my mom, I was able to sit there and say, 'Matt has everything that I would want in a husband,'" Serena P. said. "But when it came to being able to actually talk about my feelings for you and how I felt about you, I really struggled. I thought that it was fear, initially, that I was just scared. But I think if I'm being honest with myself, it's more than that. I think that it just comes down to the fact that I don't think that you're my person."
'The Bachelor' Season 25 Episode 9 promo trailer previews Serena P. and Matt James at the 'Women Tell All'
After Serena P.'s self-elimination during Hometowns, Matt is headed toward the finale with Michelle Young, Rachael Kirkconnell, and Bri Springs. That said, The Bachelor "Women Tell All" preview suggests Serena P. and Matt's story isn't over just yet.
In The Bachelor promo trailer, Serena P. admits she still cares for Matt. "I care about him, still, so much," she says.
In response, Chris Harrison — who will not appear in "After the Final Rose" — asks Serena P. whether she "made the wrong call" with Matt. The next shot of the contestant shows her near tears. But Bachelor Nation fans will have to wait and see how this reunion goes. 
It also looks like Matt will reunite with other frontrunners like first rose impression recipient, Abigail Herginer. Meanwhile, The Bachelor preview teases which cast members will be at the "Women Tell All." The trailer clearly shows Anna Redman, MJ Snyder, Mari Pepin, Pieper James, Kit Keenan, "Queen" Victoria Larson, Chelsea Vaughn, Ryan Claytor, Katie Thurston, Serena Chew, Brittany Galvin, and Jessenia Cruz. And of course, there's drama.
Both Victoria and Anna appear to defend themselves in the "Women Tell All" promo. Victoria says she was involved in the drama because she was "going through levels of pain." Anna also claims she was "angry."
Even so, it seems many Bachelor contestants stand their ground. Ryan shares how difficult it was to hear a cast member call her a "hoe" and "idiot." Then Brittany speaks up, noting that she didn't sign up for the show to have another contestant slander her name. 
The 'Women Tell All' preview teases Matt James' 'Bachelor' final three dates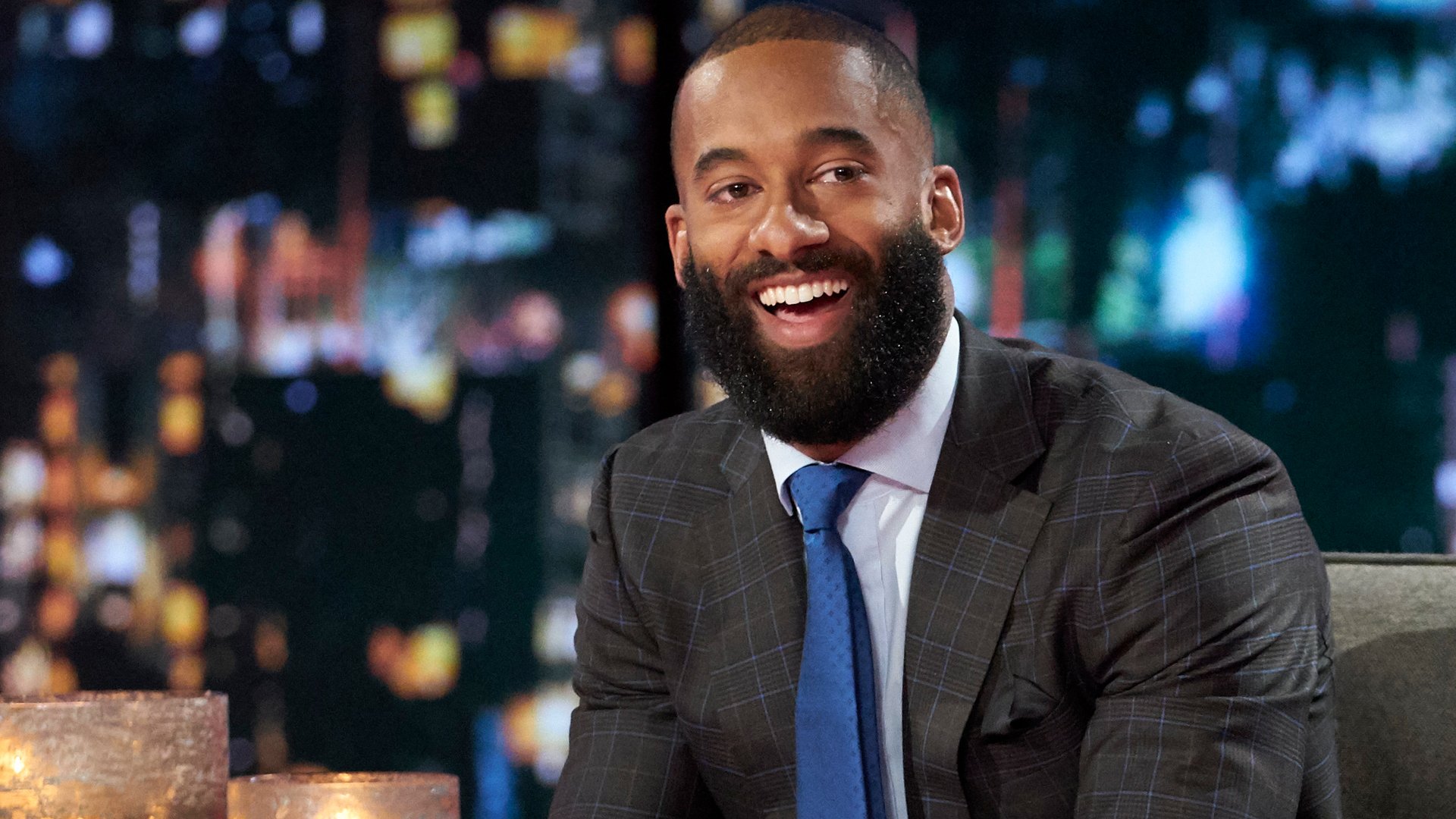 With all the drama in The Bachelor Season 25 "Women Tell All" preview, there's even more coming as Matt approaches his finale. When the promo trailer moves past the reunion, Matt is seen with an engagement ring. He must choose between Michelle, Rachael, and Bri. 
"I'm about to make one of the most important decisions of my life," Matt says. "It's going to be the most difficult decision I've ever made."
Meanwhile, Matt's Bachelor ending gets emotional and everyone is seen in tears. The top three women are starting to fall in love. But there are other contestants involved. Michelle even says her heart is in pieces. Then after Matt's mom, Patty, tells him that love isn't the "end all, be all," the reigning bachelor appears to fall apart.
"I feel like everything that I was working towards is starting to crumble," he says in the preview. 
Matt also cries and is asked whether he can continue The Bachelor process — but he isn't sure. "To be honest with you, I don't know," he says. 
Now, Bachelor Nation fans must wait and see what happens to Matt moving forward. So stay tuned.