'The Bachelorette' Teases Andrew Spencer and Blake Moynes Theories Ahead of Week 7
Things are getting serious for Katie Thurston in The Bachelorette Season 17, and the ABC reality series keeps teasing what's coming up in week 7. The July 19 episode will get us one step closer to Hometowns. But who's safe and who might be sent home tonight? A new Bachelorette promo might've just teased what happens to Andrew Spencer and Blake Moynes.
[Spoiler alert: This article contains spoilers from The Bachelorette Season 17 Week 7.]
How many men are left in 'The Bachelorette' Season 17 Week 7 with Katie Thurston?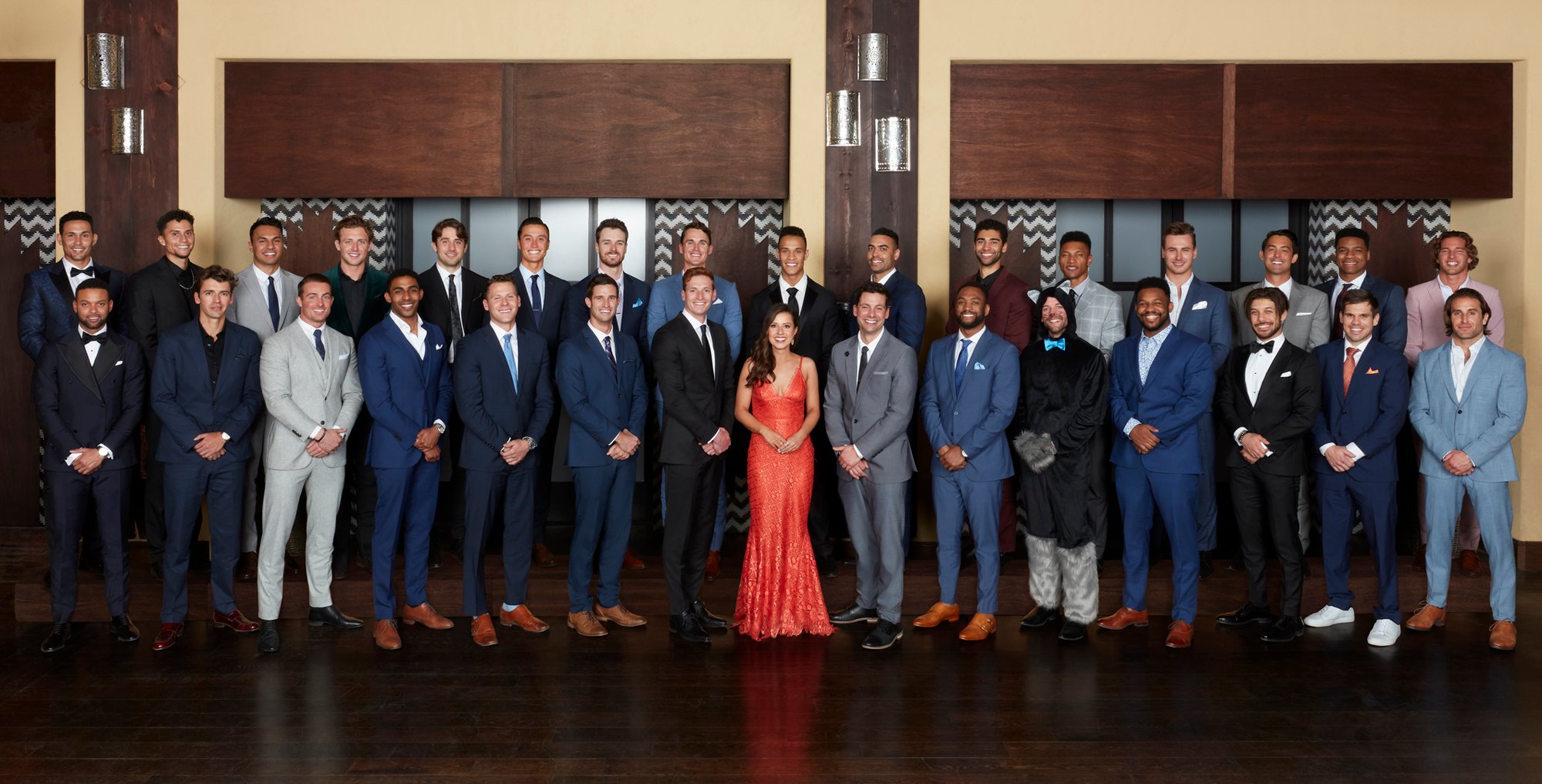 RELATED: 'The Bachelorette': Reality Steve Updates Final Four Spoilers and We're Ready for Hometowns and 'Men Tell All'
There are only seven men left as Katie enters The Bachelorette Season 17 Week 7. The contestants are Blake, Andrew S., Michael Allio, Greg Grippo, Mike Planeta, Brendan Scanzano, and Justin Glaze.
Meanwhile, The Bachelorette Instagram and Twitter hinted at what to expect in the next episode on July 19. In one promo, Michael A. reassured Katie going into Hometowns. Then in a separate teaser, Katie and Greg went on their second one-on-one date together. But the next preview seemed to tease more drama ahead.
'The Bachelorette' preview teases potential new exits
RELATED: 'The Bachelorette': What Happened to Greg Grippo and Katie Thurston? New Reality Steve Spoilers Are Overwhelming
A new Bachelorette preview for the week 7 episode suggested that Blake might be in danger of going home. In the first promo, Katie seemed to connect with her contestants, including Greg, Mike P., Justin, and Michael A. But Blake revealed he wasn't necessarily where he needed to be.
"I'm not in love right now," Blake told Katie on the group date.
Blake also told Bachelorette producers that he couldn't "see it." Meanwhile, Katie spoke in a voiceover and shared that something "felt like a breakup." She was also spotted in a white crop top and blue jeans, seemingly chasing someone down throughout the resort.
"Is he by the elevator?" Katie asked producers.
Then Katie watched a car drive off, as if she said goodbye to one of her contestants early.
"I want you here," Katie said in a voiceover.
'The Bachelorette' fans predict what happens to Blake Moynes and Andrew Spencer
RELATED: 'The Bachelorette': Katie Thurston's First Impression of Blake Moynes Will Probably Surprise You
Now, it seems The Bachelorette team is trying to make Bachelor Nation fans think that Blake leaves Katie's season because he's not in love. But as some viewers have pointed out, Katie is wearing the same white shirt in an old preview.
In a previous teaser, Katie is running toward Andrew. So naturally, a few Bachelor Nation fans are wondering whether Andrew leaves the show.
"BLAKE DOES NOT LEAVE," a fan wrote on Instagram. "If you return back to the halfway paling season preview, you can put two and two together based off of Katie's outfit. Andrew goes home, as she is wearing the same outfit in both previews."
Another fan wrote, "Blakes not leaving he's talking about how he can't see her relationship with one of the other guys I'm calling it now."
Of course, Bachelorette fans will just have to wait and see what happens next. But clearly, there's some drama ahead. Get ready.
The Bachelorette Season 17 airs Monday nights on ABC.