'The Bachelorette': What Is Blake Moynes' Instagram? Katie Thurston's Contestant Might've Shared a New Clue About His Journey
The Instagram of Blake Moynes, who is from 'The Bachelorette' 17 with Katie Thurston, might have teased how his journey ends in the finale.
We're a few weeks into The Bachelorette Season 17 with Katie Thurston, and Blake Moynes is finally here to shake up the cast. The ABC reality series has been teasing Tayshia Adams and Clare Crawley's ex since the start of the season. Now, Bachelor Nation viewers are itching to find out how Blake and Katie's new romance ends. So naturally, many fans went on Blake's Instagram feed to find some clues, and some individuals think they uncovered something about Katie's Bachelorette journey.
Who is Blake Moynes from 'The Bachelorette' 2021 with Katie Thurston?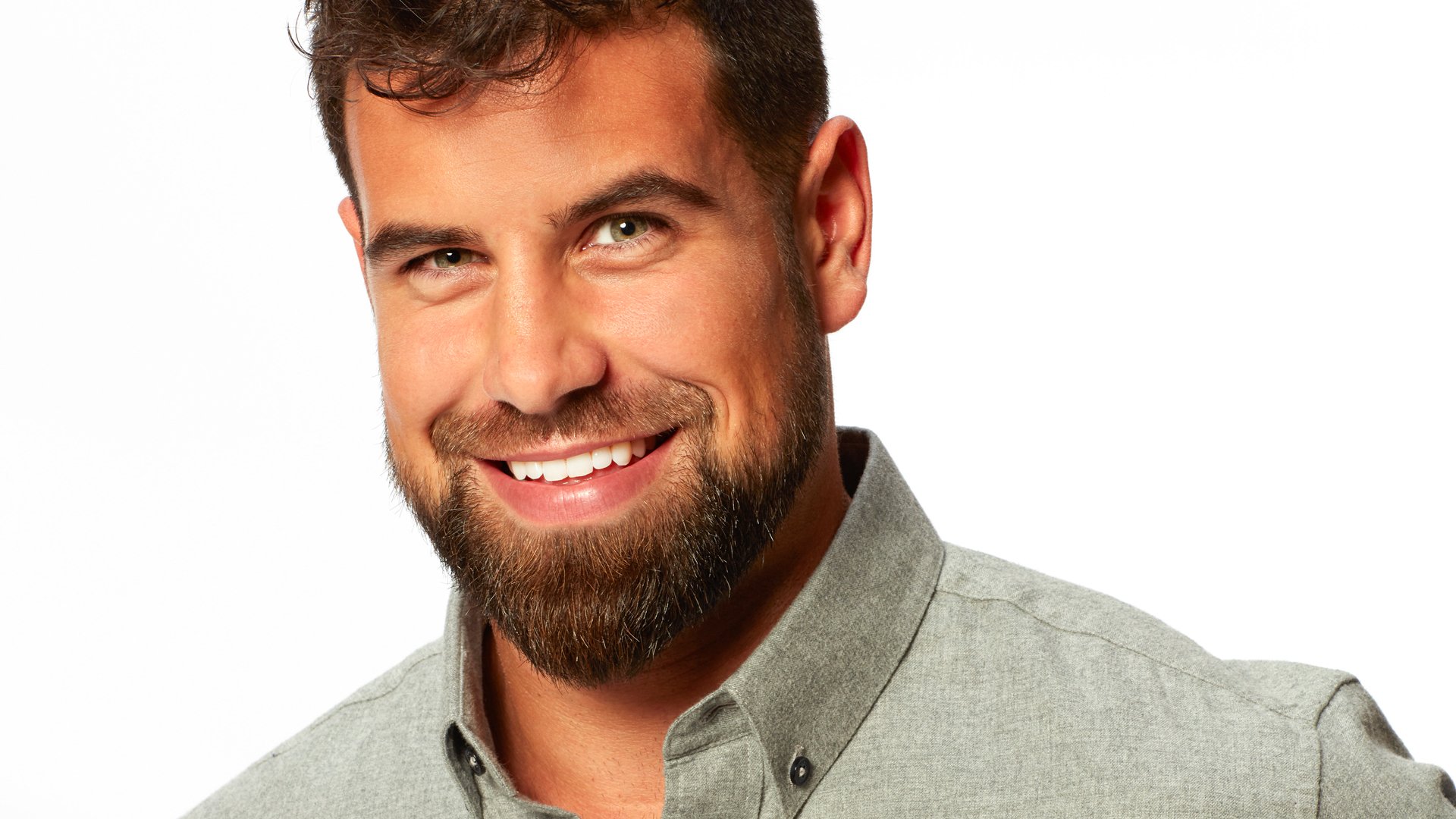 When Blake joined Tayshia and Clare's season of The Bachelorette, Bachelor Nation fans got to know the 29-year-old wildlife manager from Canada. The contestant stood out early in the season because he reached out to Clare before filming The Bachelorette. Then when Clare left the season with Dale Moss, Blake fell hard for Tayshia.
Nevertheless, Tayshia and Blake's relationship did not work out, and the contestant was eliminated during a one-on-one date. Then at the "Men Tell All" special episode, Tayshia revealed she started to develop feelings for Blake. But she didn't think they could get there in the end. 
Now, it seems Blake will pursue Katie in The Bachelorette Season 17. But we'll have to watch the couple write their story as the ABC reality series continues.
Blake Moynes' Instagram highlights his similarities with 'The Bachelorette' star Katie Thurston
Whatever happens to Blake and Katie in The Bachelorette Season 17, many Bachelor Nation fans have already seen similarities between the two reality stars. Both parties aren't afraid to talk about sex. Then in the second episode of the current cycle, Katie opened up about her love for the outdoors. Blake's Instagram also makes it clear the Bachelorette contestant shares this love.
The Bachelor fans can find Blake's Instagram under the handle @blakemoynes. The cast member's feed is filled with photos in the wilderness, oftentimes alongside animals. Blake also spends a lot of time with his dog, Kuho. But more recently, he's been posting photos with his cat. 
"It's OK to be a cat guy," Blake captioned a pic with his feline friend in March 2021.
Then Blake posted a photo of himself with his cat in June. He also wore a "cat daddy" shirt. Then in the second pic, the contestant highlighted a "cat mama" tee. 
"Honestly, just trying to even out the ratio on [dogs: cats] recognition & posts," Blake wrote on Instagram on June 24.
'The Bachelorette' fans think Blake Moynes' Instagram shared a new clue about Katie Thurston's season
Now, many Bachelorette fans seem to think Blake was dropping clues about Katie in his Instagram post on June 24. As you probably know from watching her journey, Katie loves cats. She also frequently posts photos of herself with her cat, Tommy. So after the "cat daddy" and "cat mama" shirts, some viewers theorized that Blake will end up with Katie.
"I feel like Katie picks you just from this post," a fan wrote on Blake's Instagram. 
Then another fan wrote, "Okay is he with a cat mom?? #katie"
Whether Blake and Katie get together in The Bachelorette Season 17, Bachelor Nation fans will just have to watch the journey unfold onscreen. But whatever happens next, it seems viewers can expect the unexpected.
"The journey ended in the most unexpected way," Katie told Glamour in June. "I think this is a first, definitely, in various ways."
The Bachelorette Season 17 airs Monday nights on ABC.