'The Bachelorette': Clare Crawley Gets Real About Her Contestants Who Are There for the Wrong Reasons
When Clare Crawley was cast as the next bachelorette, Bachelor Nation fans rejoiced. Over the past few years, many fans have called out the ABC reality franchise for rewarding Instagram influencers over genuine romance. And ever since she first appeared on Juan Pablo Galavis' season of The Bachelor, Crawley made it clear she's there for love. Now on Twitter, Crawley is calling out her Bachelorette contestants who seem to be there "for the wrongs reasons" by doing Cameo videos and running the media circuit while everyone patiently waits for production to resume.
Clare Crawley's season of 'The Bachelorette' is indefinitely postponed
Crawley's season of The Bachelorette was supposed to begin filming on March 13 with the season premiere scheduled to air in May. However, production was postponed due to the coronavirus (COVID-19) pandemic. Nevertheless, ABC executive Rob Mills confirmed Crawley will return to the franchise as the next bachelorette, no matter when it happens.
"She's always been resilient," Mills told Deadline. "We're going to do her a season and it's going to be fantastic. If she finds a person, then this all means it was all meant to be. We'll be nimble."
But even so, The Bachelorette Season 16 is on pause indefinitely until it's safe enough for the cast and crew to resume production.
"Until we can do this show and do it safely, we won't do it," host Chris Harrison told People. "Right now we are just on hold and it's being postponed. But we're all chomping at the bit to get back to it and to have Clare be our bachelorette."
Clare Crawley calls out her 'Bachelorette' cast on Twitter
For now, Crawley is waiting for The Bachelorette to resume filming. "Like everybody, she's frustrated," Harrison said in the above interview with People. "She's safe and she's doing what she's supposed to do. But that means she's sequestered at home and she lives by herself."
He continued: "Bad timing for Clare. It would have been great right after. She could have been quarantined with the man of her dreams, but now she just has to sit and think about being the bachelorette."
Meanwhile, Harrison hinted Crawley could be using her time wisely by looking up her Bachelorette cast. "I'm sure the first thing I would've done, if I got my phone back, was check out the contestants," Harrison said.
Now it seems Crawley has kept a few tabs on her contestants. On April 25, the new bachelorette called out people from her season on Twitter.
"If you are doing interviews and creating Cameo accounts before you are even on my season… you are in it for the wrong reasons," Crawley wrote, adding "#dontwasteyourtime."
Then in a separate tweet, Crawley wrote, "Respect the opportunity you've been given. Respect the rules. Respect me."
Bachelor Nation fans think Clare Crawley is talking about Matt James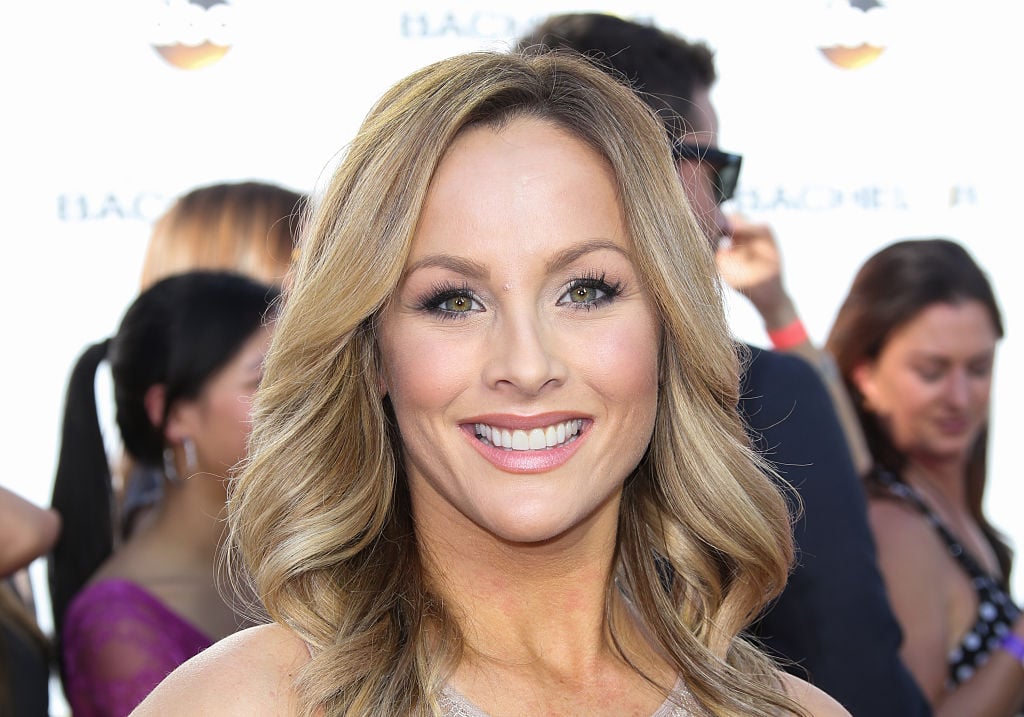 After Crawley expressed her frustration on Twitter, many Bachelor Nation fans speculated the message was directed at Matt James, who is in the original cast list for The Bachelorette Season 16. The 28-year-old is also a close friend and roommate of Tyler Cameron, a fan-favorite from Hannah Brown's season.
Now James has garnered quite the following within the fandom. Aside from his part in the Quarantine Crew, James runs ABC Food Tours alongside Cameron. Then within the past week, James spoke with the media about partnering with NEOU Fitness for its 12-hour Fit-A-Thon on Instagram Live. He is also on Cameo, a service where fans can pay for personalized videos from celebrities.
But regardless of how Bachelor Nation fans feel about the situation, viewers hope the story will unfold when The Bachelorette returns. But for now, it seems James is excited to meet Crawley. 
"There's a very beautiful young lady in Sacramento right now who's quarantining and who is patiently waiting for production on a show to pick back up and I've been waiting as well," James told E! News in April 2020. "I'm hoping after everything settles down and everyone is safe that I'll finally get to meet her. I'm looking forward to it."
Read more: Why Peter Kraus Won't Be on 'Bachelor in Paradise' Anytime Soon