'The Bachelorette': Why Colton & Cassie Are "Proud" Of Hannah Brown
Though Season 15 of The Bachelorette was arguably the best season for Bachelor Nation to watch, it certainly was a challenging one for Hannah Brown to live through. The former beauty Queen struggled with slut-shaming, gaslighting, liars, cheaters, and thousands of people openly questioning her Christian faith. Season 15 of The Bachelorette Brown finally picked …
Though Season 15 of The Bachelorette was arguably the best season for Bachelor Nation to watch, it certainly was a challenging one for Hannah Brown to live through. The former beauty Queen struggled with slut-shaming, gaslighting, liars, cheaters, and thousands of people openly questioning her Christian faith.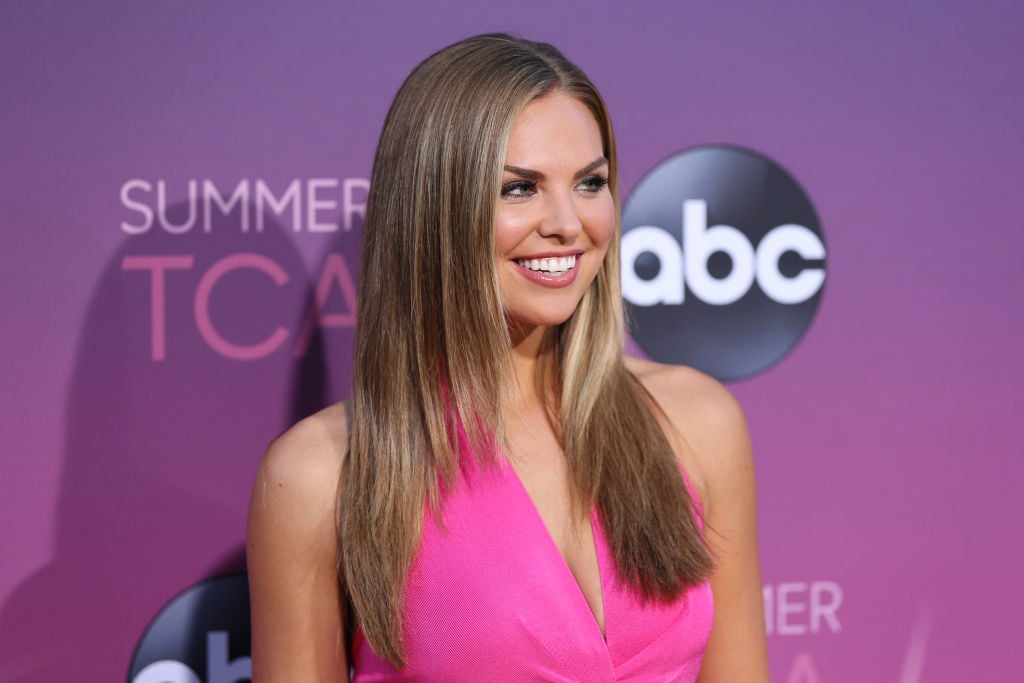 Season 15 of The Bachelorette
Brown finally picked Jed Wyatt during her season finale. Though she did get the proposal she so desperately craved, she found out just a few days later that he had another girlfriend back home. Needless to say, the 24-year-old has been put through the wringer. Now bachelor alums Colton Underwood and Cassie Randolph are openly showing their support of the bachelorette.
Season 23 of The Bachelor
If you recall Randolph, Underwood, and Brown all met on Underwood's season of The Bachelor. Underwood immediately took a liking to southern belle, Brown, and she instantly became a fan favorite. However, Underwood sent Brown home after introducing her to his parents the week before hometown dates. This prompted Brown to give her now-famous speech about finding "fierce love", which ultimately played a part in her landing the role of the bachelorette.
Hannah Brown & Caelynn Miller-Keyes
Though Underwood and Brown have always been supportive of one another, Brown's relationship with Randolph is a bit more complex. Though the pair never had an issue with one another, Brown did have beef with Randolph's best friend, Caelynn Miller-Keyes. The two former beauty queens spent no small amount of their time on The Bachelor calling each other's characters into question. However, they eventually laid their issues with one another to rest. They agreed that they'd never be friends, but there was no reason that they couldn't support one another.
Journaling her feelings
Following her season of The Bachelorette, Brown has needed a great deal of support. She has been candid about the fact that she's been struggling in the wake of millions of people watching and analyzing her every move. In fact, the former beauty queen recently took to her Instagram page to share a raw and heartfelt journal entry with her 2.3 million fans. "I've been journaling tonight and I just wrote a book on my new post. It's too long to probably read (trust, I get it) but sharing a little bit of what's going on in this heart of mine," Brown posted on her Instagram story introducing fans to the post.
In the post, the bachelorette talks about the ups and downs of the past year and admits that she has been struggling to cope with everything. However, Brown assures fans that she is grateful for her life and her unique journey. "I am not complaining about this past year of adventures. The woman who has emerged would shock the mirror-image young girl from a year ago. I have so many blessings to be thankful for. However it's uncharted territory for me, and it's been hard to really process what the heck is going on," Brown declares.
She then continues on to reassure fans that it's fine to feel overwhelmed because that's what makes you human. "Maybe I needed to write this out to remind myself I'm human and it's okay to be overwhelmed. And maybe, I just needed to remind you guys too. Life is beautiful but wild. I think it's okay to be strong-to know you're strong-but to still feel weak simultaneously. I believe that's when the magic happens," Brown wrote.
Instagram fans show support
Of course, fans were quick to throw their support behind Brown. The post already has over 600,000 likes and nearly 10,000 comments. Along with fans, two notable people who were quick to show their support of Brown were none other than Randolph and Underwood.
Randolph and Underwood show their love on IG
"So much truth in this post!! I could not have said it any better. Life is wild but beautiful. And so unexpected. It's hard to complain because there is so much good, but it's also easy to get overwhelmed. I think the biggest thing is searching for balance…Which is MUCH harder to find than one would think! Thanks for this nice little reminder and you're doing such a great job with everything :) " Randolph wrote. "Nailed it. Keep being you HB… proud of you!," Underwood chimed in. It's certainly nice to see former cast members support one another in big and small ways. We wish all three parties well-wishes going forward.