'The Bachelorette': Demi Lovato Already Chose Their 'Winner' From Katie Thurston's Season: 'Give It to the Pussy'
Another season of The Bachelorette is underway. While viewers tune in to see who Katie Thurston gives roses to, among them is one famous musician. Like many other celebrities, Demi Lovato enjoys watching the reality dating show. In fact, they already know who they want Thurston to pick after one episode.
Katie Thurston's 'Bachelorette' season began in June 2021
Thurston, who first appeared in The Bachelor Season 25, was then named the star of The Bachelorette Season 17. Her season began airing on ABC on Monday, June 7, 2021. As with most premieres, she met many different men that night — some who intrigued her, and others who didn't.
Of the 30 contestants Thurston interacted with in the premiere, seven were sent home (including Jeff Caravello, the surgical skin salesman with an RV). Those who stood out to viewers include Tre, a software engineer; Justin, an artist and investment sales consultant who got the first kiss of the night; and, of course, Lovato's pick.
Demi Lovato quickly chose their 'winner' from the group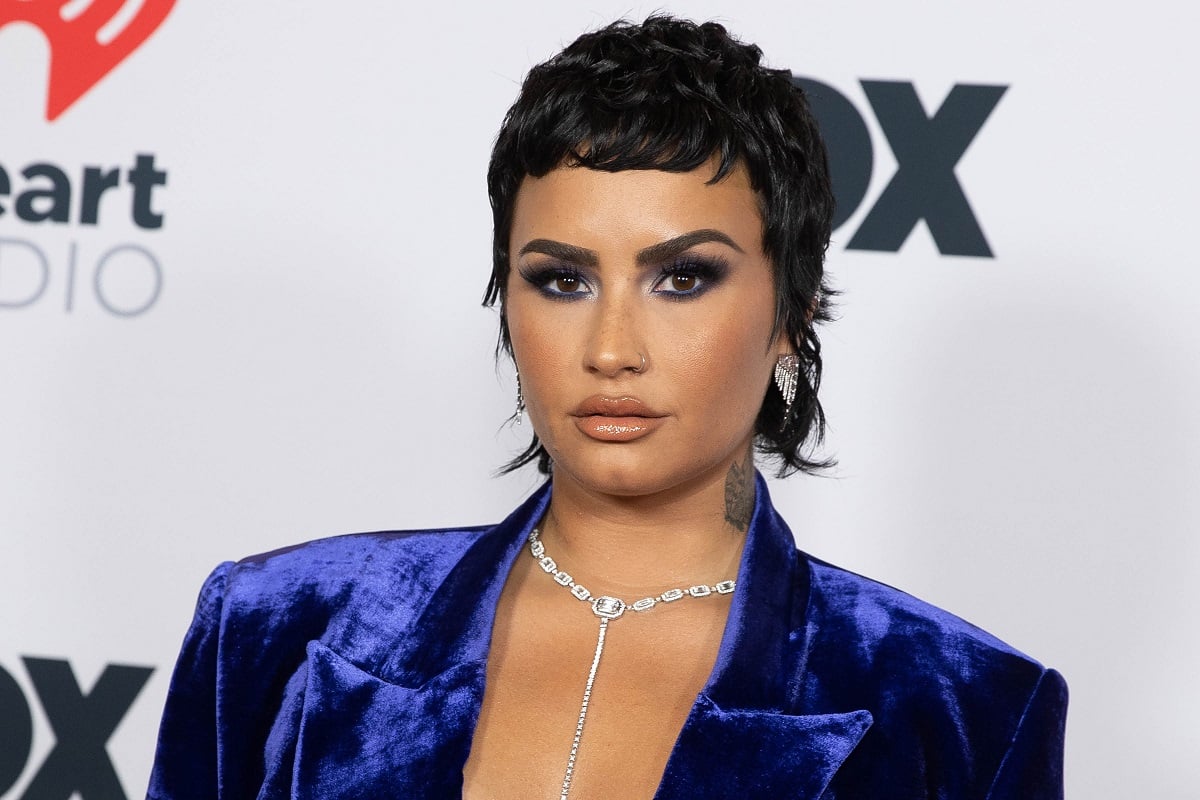 On Wednesday, June 9, Lovato shared videos to their Instagram Story of their reactions to the premiere. They couldn't stop laughing as she watched contestant Connor Brennan, who dressed up in a cat costume, complete with makeup and "paws," to woo feline-lover Thurston.
"I just want it to go to the cat," they said, shouting "Yes!" when the camera cut to Brennan and Thurston playing a giant piano mat together. "Wow, we have the winner," the singer added. "My winner." Then, Thurston added her own ears and spent some one-on-one time with Brennan.
Lovato laughed, "Oh my god. Who the f*ck is this guy? So purrfect." They continued, "Oh my god, I'm obsessed with him," as the couple began to make out on screen. When Thurston went to give the first impression rose, Lovato exclaimed, "Give it to the cat. Give to the pussy!"
Those who watched know the Bachelorette gave the coveted prize to contestant Greg Grippo, not Brennan. And it seems unlikely he makes it much further. While on Jimmy Kimmel Live, Thurston named "kissing the cat" as the moment from the premiere that "made [her] skin crawl the most."
What is Lovato's history with Bachelor Nation?
Lovato isn't a fair-weather fan of The Bachelor franchise. They started watching during Hannah Brown's Bachelorette season in May 2019, and the two became friends. Soon after, Lovato befriended Demi Burnett, a Bachelor contestant who made a guest appearance in Brown's season, and they also formed a friendship.
Additionally, Lovato's reported dipped their toe in the Bachelor Nation dating pool. Later that year, they went on "more than one date" with Mike Johnson, a contestant during Brown's season. On the Almost Famous podcast, he said they were "two people exploring each other," calling Lovato "a really humble, really cool, really fun, down-to-earth person." Things flamed out shortly after that.