'The Bachelorette': Hannah Brown Said Fans 'Are Driving' Her 'Crazy' Expecting Her to Date Someone From Bachelor Nation
Hannah Brown may be single and ready to date after her season of The Bachelorette, but that doesn't mean she wants to date anyone from Bachelor Nation. In a recent Instagram Live, Brown told fans they "are driving" her "crazy" at their insistence she date someone from the franchise.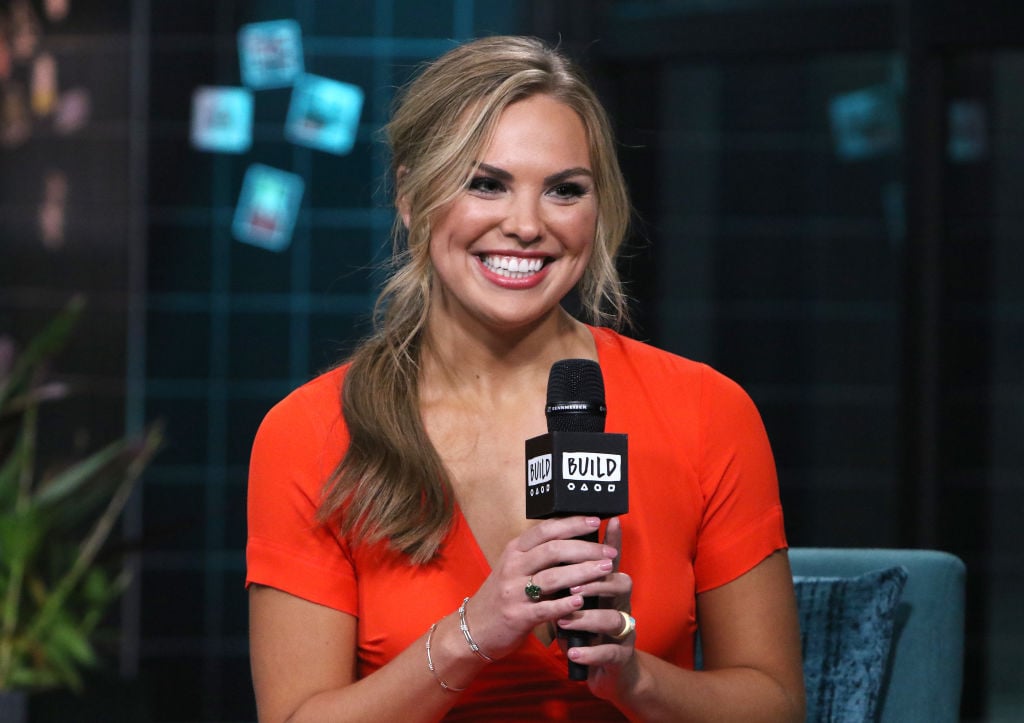 Hannah Brown is single
For the past few months, Brown has consistently reiterated that she is single. This is largely due to fans shipping her with people in her life, whether it's her dance partner from Dancing With the Stars, Alan Bersten, or Tyler Cameron from The Bachelorette.
In an Instagram Live in April 2020, Brown talked to fans about the current state of her love life.
"If you would have asked me like a few years ago, I would have been, like, oh for sure by 25 I'm married. And possibly thinking about kids in the next, like trying to get pregnant right now probably. A lot of my friends have babies and they are the best moms, but I couldn't imagine it, I'm not ready for that just yet. I mean, I could be. If something happened, I could be. But I'm still trying to figure out my life," Brown said.
She then confirmed that she is single.
"Also, I don't…you have to have a significant other for that. And I don't. So. It's not really…," she said.
Hannah Brown says she 'can date' people outside the franchise
On May 5, Brown held another Instagram Live with fans. During this livestream, Brown told fans she feels ready to "test the waters" with dating.
"I am single, I am," she said during the Instagram Live. "I feel like right now in quarantine's not the best time to try to date, but I feel like I am in a place where I'm ready to do that—to test the waters a little bit."
While Brown is ready to start dating again, it doesn't seem like she will be dating anyone from the Bachelor franchise. The former Bachelorette called fans out for wanting her to date someone from Bachelor Nation.
She said, "I can date other people that are not on The Bachelor. Y'all are driving me crazy!"
She is just friends with Tyler Cameron
While fans have been shipping Brown and Cameron together since Brown's season of The Bachelorette ended, the two are just friends.
In a video posted on a Bachelor Nation fan account's Instagram story, Cameron revealed where he stands with Brown.
"We're friends..it's been nice to be able to communicate and be friends again. We are able to talk, and you know, we're just starting off as friends and that's what it is right now," he said. "And we're not in a place where we should be worried about dating or anything like that right now…but yeah, that's my homie she's my friend…But it's good to be back on good terms. She's a great person and I'm grateful to be able to call her a friend."