'The Bachelorette': Will Ivan Hall Return for 'Bachelor in Paradise' or 'The Bachelor'?
Bachelor Nation fans fell in love with Ivan Hall the moment he took out his chess set on The Bachelorette Season 16 with Tayshia Adams and Clare Crawley. Now, viewers are hoping the contestant will get another shot at love. But, is Ivan willing to return for Bachelor in Paradise or The Bachelor? The aeronautical engineer recently opened up about his future with the franchise — here's what he said. 
Ivan Hall is a fan-favorite from 'The Bachelorette' Season 16 with Tayshia Adams and Clare Crawley
When Ivan first appeared on The Bachelorette Season 16, he faded into the background as Crawley fell in love with her frontrunner, Dale Moss. Then when Adams became the new lead, Ivan stepped up his game. 
Early on, Ivan was able to connect with the new bachelorette on an entirely different level. He was able to discuss important topics that have never been explored in the ABC reality series before. For one, the contestant opened up about his half-Filipino, half-Black background with Adams, who is Black and Mexican. He also delved into the Black Lives Matter movement.
Nevertheless, Adams broke up with Ivan after the bachelorette realized they had different religious beliefs during their Fantasy Suite date.
"I feel like we started off really strong, and we found that trust," Adams said in The Bachelorette finale. "But also this past week, we talked about important subjects that I feel like we both needed to have. There are some things that kind of posed concern. … At the end of the end, religion's part of my morals and my beliefs."
Then in an interview with The Bachelorette's Kaitlyn Bristowe on the Off the Vine podcast in December 2020, Ivan explained the split.
"I explained to Tayshia, listen, I'm agnostic," Ivan said. "You can have whatever religion you want. My main focus are the morals and values that you have, and that's what I try to have. I just try to have good morals and values. That's what's most important to me."
He added, "For Tayshia, it's something different. She actually wanted to date someone who is Christian. And that's completely fine. That's how a lot of people are."
Ivan Hall answers whether he'd return for 'Bachelor in Paradise' Season 7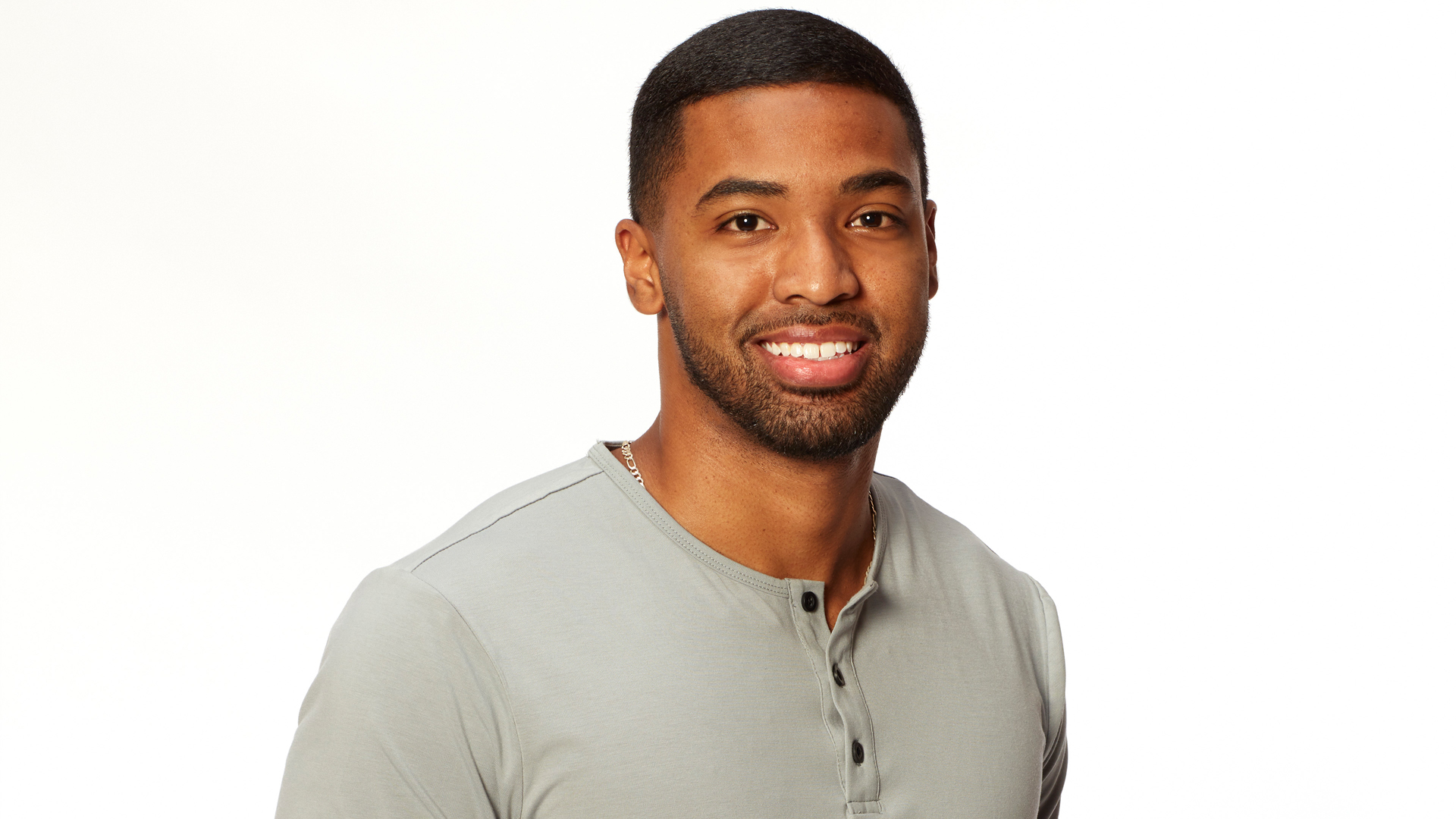 While things didn't work out for Ivan on The Bachelorette, fans are hoping the engineer will come back for Bachelor in Paradise Season 7. But when speaking on the Bachelor Party podcast in January 2020, Ivan confirmed he is willing to return for BIP. That said, he's not waiting for the summer spinoff to start dating again.
"I'm definitely going to date in my real-life first, and I'll see where I am by that time. If I'm single, sure, I'll do it," Ivan said of Bachelor in Paradise. "I think it'll be a lot of fun just to hang out, and I'll probably be way more comfortable my second go-around with the cameras. But I'm not waiting for it at all, by any means. I'm going to see what happens in my personal life first."
Then in the above interview with the Off the Vine podcast, Ivan answered which Bachelor Nation contestants he has his eye on. And it seems Ivan will be looking forward to Matt James' season of The Bachelor. He said:
From looking at [Peter Weber's] season, there's a lot of beautiful women there. I don't know them other than what I saw on TV. But I don't know if any of them would be somebody I would really want to marry. Maybe date, have some fun. But maybe not marry. On Matt's season, to be honest, they have a ton of women and they're beautiful. I'm excited to see and learn more about them. So we'll see going forward. 
Ivan Hall says he'd be honored to be the next 'Bachelor' lead
Given Ivan's answer about Bachelor in Paradise Season 7, his comments about The Bachelor will not surprise you. When speaking with the Bachelor Party podcast, the contestant pointed out that it would be an "honor" to become the next lead. However, it would depend on his life at the time.
"I think that's something I never even thought of when I went on the show," Ivan said of becoming The Bachelor lead. "I think that would be awesome, too. But, again, I think it just depends on where I am in life. Being the bachelor, I think that's a huge honor — in my mind, at least. I think I'd do a pretty good job, and I'd be ready for it. … I think it's just so long away. We'll see."
Ivan also pointed out that he's happy with his life right now. So he knows he'll be just fine, even if he doesn't score The Bachelor Season 26 role.
"Whatever happens will happen," Ivan said. "I'm not planning or strategizing to become the bachelor at all or even going on BIP and making a big splash. If I'm single and I feel like doing it, I'll do it. If not, I'll just continue with my life. I live a great life outside of TV, honestly. So I'm completely content with just living my life from here going forward."
But even if Ivan doesn't end up returning to The Bachelor franchise, it's possible the 28-year-old will come back to reality TV one day. In the interview with the Bachelor Party podcast, the contestant expressed interest in Survivor on CBS.
"ABC's probably not going to let me because I know they have my rights for however much time," Ivan said. "But eventually, who knows? Survivor would be awesome. That sounds like so much fun."