'Bachelorette' Star Kaitlyn Bristowe Says She's 'Freaking Out' Ahead of 'Dancing with the Stars' Disney Night
How Kaitlyn Bristowe feels about performing to a 'Moana' song with her ankle injury during Disney Week on 'Dancing with the Stars' Season 29.
Kaitlyn Bristowe might need some of that Disney magic as the former bachelorette continues to deal with her ankle injury amid Dancing with the Stars Season 29. The 35-year-old was able to push through last week. But on the eve of Disney Night, Bristowe revealed she's "freaking out" about her next performance on DWTS. Here's what she said.
What happened to 'The Bachelorette' star Kaitlyn Bristowe on 'Dancing with the Stars'?
During the second week of Dancing with the Stars, Bristowe hurt her ankle while practicing for her foxtrot. But the Bachelor Nation alum was cleared to dance and was the last to perform.
"I tell myself all the time that I'm resilient. This is a dream. I'll dance through anything," Bristowe told host Tyra Banks. "As long as I was cleared to do it, I was happy to do it."
A few days after her DWTS performance, Bristowe told her Instagram followers she received an MRI for her ankle injury. However, she wouldn't receive the results for a "couple of days," according to Good Morning America.
Kaitlyn Bristowe updates 'DWTS' fans on her ankle injury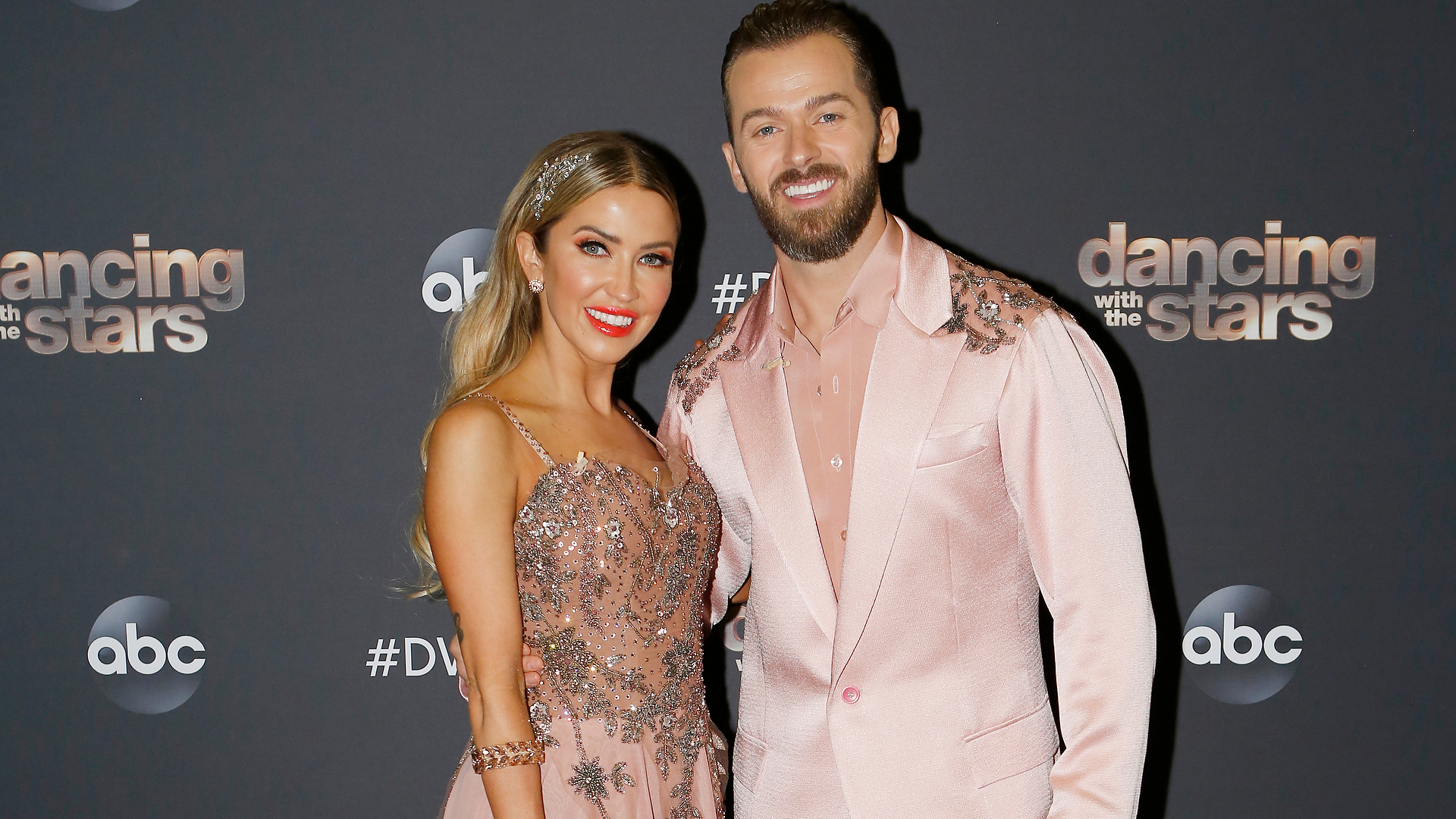 Now, Bristowe has shared an update with her Dancing with the Stars fans. On Sunday, Sept. 27, the former bachelorette opened up about her "tough week" to followers on Instagram. She shared her ankle is still sore, which has "put a damper" on rehearsals. Bristowe also revealed she's still waiting on her MRI results. Then in a series of Instagram Stories, Bristowe explained she hasn't been posting on social media because of everything going on this week.
"I feel like I'm a little bit quiet on social media," Bristowe said. "But truthfully, that's because this week has been really challenging in a way where my ankle has been so sore that I have not had the proper rehearsal time. And if I am with Artem [Chigvintsev], we get in the studio and we are so zoned in, that social media has not been a priority."
She later added, "It's just been a bit of a week when it came to my ankle and not enough time to rehearse. I am freaking out for tomorrow because my ankle is still sore and I don't have any answers."
Nevertheless, it seems Bristowe is starting to heal. "It's better. So there's that. Manageable," she said. "So fingers crossed and I just hope I give it my all tomorrow night. And don't forget to vote."
Meanwhile, Bristowe's partner, Jason Tartick, revealed the contestant's MRI results a few moments before DWTS started.
"She just got her MRI back," Tartick said on his Instagram Story. "There is no break, no tear. But there is severe tendonitis. There is a massive amount of fluid in her ankle and foot. Hopefully, they can get it drained."
He continued, "It's a lot of pain. But she's battling."
Kaitlyn Bristowe will take on Moana during Disney Night on 'Dancing with the Stars'
On Sept. 28, Bristowe will be dancing the foxtrot to Moana's "How Far I'll Go." And despite her ankle injury, the DWTS contestant is still looking forward to her Disney Night performance. 
"Sing it with me," Bristowe wrote on Instagram. "I AM MOANNNNAAA."
Then when speaking with Good Morning America, Bristowe revealed how her song choice actually helps her deal with her injury.
"Luckily Moana is a little barefoot wonder and she can dance in bare feet, which helps my ankle," Bristowe said. 
That said, the former bachelorette won't be able to dance barefoot every week. And ultimately, she's starting to think about managing her injury as the competition continues.
"If I'm thinking positively and long term being here for a while, it's a little scary to think I'm going to have to nurse this thing the whole way through," Bristowe said. "But I'm trying to stay positive and go day by day."
Check out Showbiz Cheat Sheet on Facebook!