'The Bachelorette': Peter The Pilot Can Speak Spanish And Fans Are Not Ok
Fan favorite Peter the Pilot had a steamy one-on-one date with Hannah Brown last night in Latvia. The two partook in a cleansing ritual and got extra cozy in a sauna ("If this works out, her and I, we are 100% getting a sauna at her place."). Afterward, the couple sipped champagne and had a heart-to-heart conversation in a jacuzzi. Peter opened up about how he felt after the Scotland drama.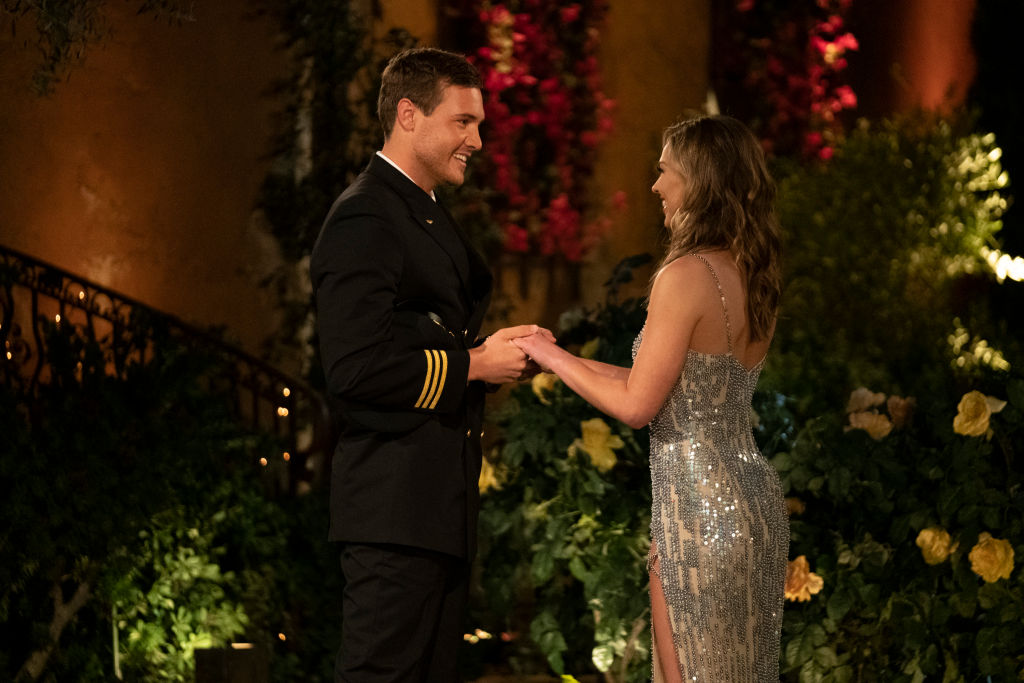 Peter's one-on-one with Hannah Brown: a steamy sauna and even steamier dinner conversation

"I wanted to talk to you about the Scotland night. Just being completely honest, that hurt me a lot, seeing you in that state. It sucked, I guess, when you kinda grouped me in with everyone else. Like, the whole group, not knowing, like, if you could see yourself getting there with any of us. I just want you to know that I am so all about this. I have literally had one focus, and I just want you to know, like, what you have with me, you know? I promise to give you that fire and be that rock for you to lean on at times, 'cause when I commit, I'm there. I am all in. I'm loving where it's going and I really like you," he told her.

Hannah seemed to really believe him. "I have no doubts that you are all in for me," she responded. All in all, it was a very solid date.

Every time Peter the Pilot is on screen fans get weak in the knees, but it wasn't until the evening portion of their date that Peter pulled out maybe his most show-stopping move yet.

Right after Peter told Hannah he was falling for her he shared some advice that's been passed down from his grandmother to his mom to him (in Spanish).

"Essentially that means: Son, don't worry, don't fret, let the waters run. Let the river flow as it may because what's for you and what's meant for you will never be tarnished and will always be yours," he explained. "In my mind, it's just all coming together and it's, like, this could be the reason why all that other stuff didn't work out. This could be something super special between the two of us."

The fan response to Peter the Pilot's one-on-one date with Hannah Brown

Along with Hannah (maybe, probably), Bachelorette fans fell in love.

The Spanish really threw a few fans for a loop.

And one fan confirmed (thank God) that Peter is as great as he appears to be.

Read more: 'The Bachelorette': Fans Are Losing It Over Luke P.'s 'Stay In My Lane' Metaphor