'The Bachelorette': Why Rachel Lindsay Thinks Tayshia Adams and Clare Crawley Will Get Their Love Story
[Spoiler alert: The Bachelorette Season 16.] In the past few years, Bachelor Nation fans and castmembers have noticed a shift within the franchise. The ABC reality series promises a love story. But right now, it seems to prioritize the drama. And even the latest bachelor, Peter Weber, admitted his season didn't focus on the romance.
Nevertheless, many individuals hope the next cycle of The Bachelorette will return with a traditional happy ending as Clare Crawley and Tayshia Adams will reportedly take the lead. Then in recent interviews, Rachel Lindsay perfectly explained why.
Rachel Lindsay wants to see another love story on 'The Bachelor' franchise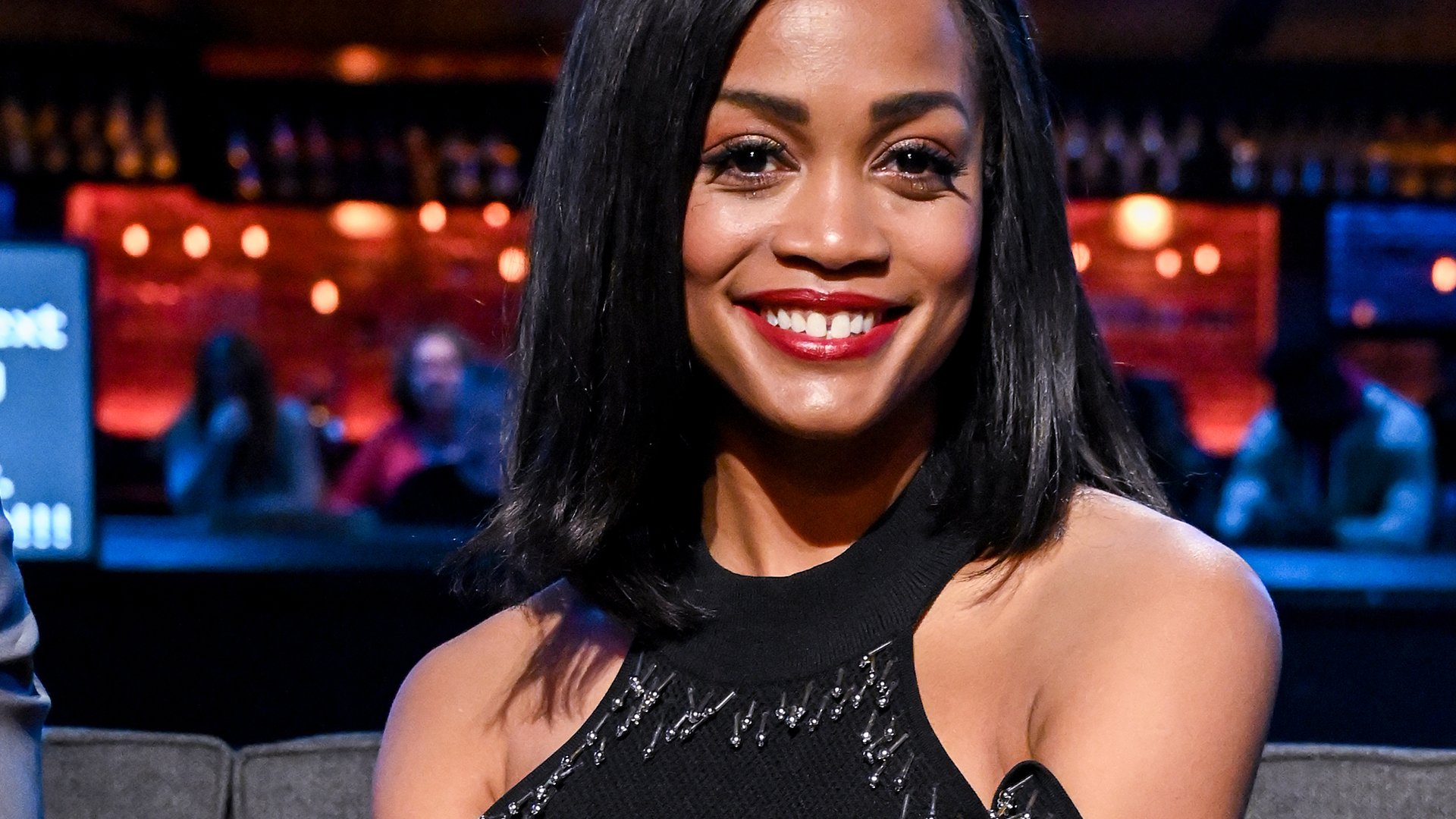 When speaking with Us Weekly in August 2020, Lindsay acknowledged the power behind a non-traditional Bachelor finale. 
"I think there's power and pointing to, 'Well, this person did this and this person didn't say [this] for their whole season. And this person jumped a fence. And this person, you know, like, chose the fifth person,'" the former bachelorette said. "Something new pops up every season. So, I think that he will have the power to do that."
But even so, Lindsay still misses the happy fairy tale ending.
"I think fans want to see — I personally want to see — a traditional ending," she said. "I want to see a love story. I want to see it work out. I want to see them thrive outside of the bubble."
She added, "Otherwise, we might as well be watching another dating show. I think that's what makes The Bachelor so special is the ending, that story."
Rachel Lindsay reveals why she thinks Clare Crawley and Tayshia Adams will find their person on 'The Bachelorette'
Now, Lindsay believes Crawley and Adams will deliver two happy endings on The Bachelorette Season 16. That is if the rumors are true. 
According to multiple reports, Adams replaced Crawley as The Bachelorette lead because the Sacramento hairstylist left the show for one of her contestants early on. Then when speaking with the Chicks in the Office podcast, Lindsay shared her thoughts about the alleged switch-up. 
"I am excited to see Clare," Lindsay said. "Clare is like no-nonsense, tell it like it is, which is why — if the rumors are true — I'm not surprised … She's probably like, 'It's Palm Springs. It's hot. I know what I want. I'm not playing this game. We're not even going to freaking Paris or Italy. I'm taking my man and I'm out.'"
Meanwhile, Lindsay is "thrilled" about Adams. The Bachelor Happy Hour host also speculated the cast will "go crazy" over the former phlebotomist. Then in the above interview with Us Weekly, Lindsay shared why she thinks Adams will find her happy ending beyond The Bachelorette bubble.
"The beauty of Tayshia [is] Tayshia has been married before. So Tayshia, like Clare, is not here to play any games," Lindsay said. "I think that she is going to take this so seriously. And so, if she does find her person at the end of this, it will be the real deal. It doesn't matter that they might have been there for someone else."
Check out Showbiz Cheat Sheet on Facebook!