'The Bachelorette': Why Is Tayshia Adams Crying in the Season 16 Trailer? The New Lead Says Her Cast Brought Her to Tears
Everyone knows The Bachelor franchise goes hand-in-hand with crying — and Tayshia Adams' Bachelorette journey is no exception. When the 30-year-old podcast host was introduced as the lead on Nov. 5, the new Bachelorette trailer teased a number of emotional moments. So who brings Adams to tears on the ABC reality series? Recently, the Bachelor in Paradise alum shared what to expect moving forward.
Tayshia Adams is the second bachelorette of 2020
RELATED: How Many Episodes Is 'The Bachelorette' Season 16? Chris Harrison Reveals What's Left in 2020
Clare Crawley's journey on The Bachelorette came to a surprising conclusion when she picked Dale Moss four episodes into the season. Crawley had strong feelings for her frontrunner early on. So when those feelings were reciprocated, Crawley and Moss got engaged. 
Meanwhile, The Bachelorette had 16 men remaining and a full season to fill. But rather than cutting the process short, the producers introduced Adams as the new lead. So everyone will start fresh on Tuesday, Nov. 10.
Tayshia Adams explains why she's crying in 'The Bachelorette' Season 16 trailer
RELATED: 'The Bachelorette': Tayshia Adams Says She's 'Happy' After Filming the Show
After The Bachelorette Season 16 replaced Crawley with Adams, ABC dropped a new promo trailer to highlight what's coming next. As expected, the season will be filled with drama and romance. But Bachelor Nation couldn't help but notice Adams sheds quite a lot of tears. Then when speaking with Entertainment Tonight, the bachelorette shared why.
"The guys are incredible, but they did make me cry," Adams said, adding there will be plenty of "twists and turns" this season.
Later, the publication brought up a few specific moments from The Bachelorette trailer. At one point, Adams cried on the side of the road and said she "couldn't do it anymore." Now, Adams says the tears came out because her suitors truly gave their all.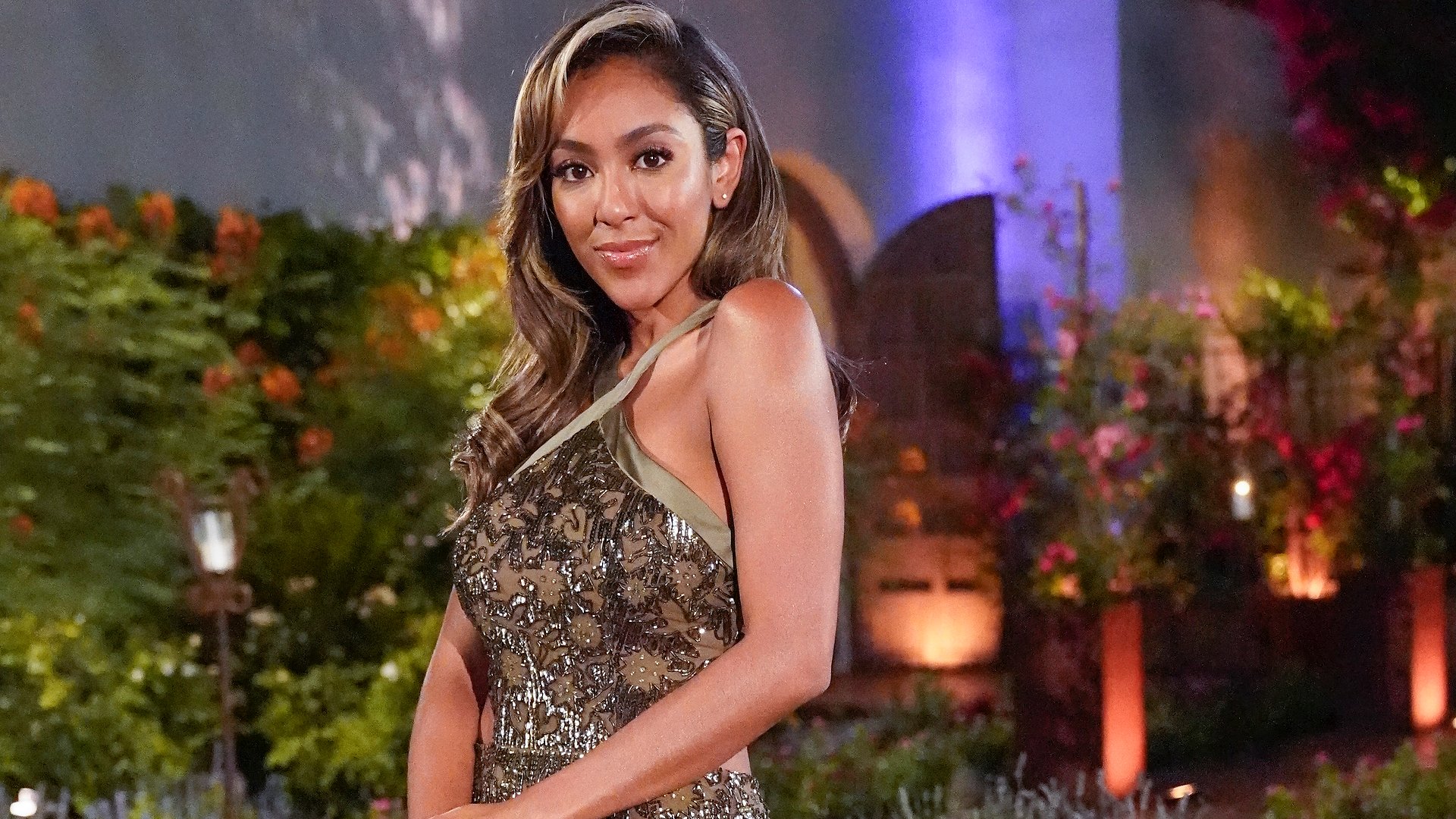 RELATED: 'The Bachelorette': Tayshia Adams' Ending Contains 'Heartbreaking' and 'Devastating' Moments
"I will just say that the guys just give a lot," Adams said. "They are so vulnerable and there is so much depth to them. They really opened up to me. And at that point, you're starting to really create relationships and really care about these people."
Adams also hinted the emotional scene actually happened after a breakup. "Breaking up is part of the journey that nobody really talks about. But that's the hardest part once you're starting to establish relationships and connections," Adams said. "And yeah, that's kinda why I started crying. … Because it's starting to get really real. You feel a lot of things."
Meanwhile, in The Bachelorette trailer, Adams was spotted crying in what looks like her final rose ceremony. Of course, Adams wasn't unable to confirm exactly when the moment happened. But she provided some context about the scene.
RELATED: 'The Bachelorette': Who Did Tayshia Adams Pick as Her Winner? Reality Steve's Finale Spoilers Are Dramatic
"It all just hit me. I mean, it moves so fast," Adams told Entertainment Tonight. Then when asked whether she shed happy or sad tears, the BIP alum wasn't able to respond. "Oh, that's a good question," Adams said. "You'll just have to wait and see."
Regardless of what happens as Adams continues her Bachelorette journey, we know it's going to be an incredible ride. But at the very least, the 30-year-old has already confirmed how she's feeling now.
"I think I got out of it exactly what I was looking for, just growth," Adams told Access in November 2020. "I'm happy because I really was myself, my authentic self. And that's all I could ever really ask for."
Check out Showbiz Cheat Sheet on Facebook!