'The Bachelorette' Trailer Teases Tayshia Adams' Emotional Ending Before Matt James Takes Center Stage on 'The Bachelor'
Get ready, Bachelor Nation. The latest Bachelor and Bachelorette trailer teased what's next for Tayshia Adams and Matt James. As expected, the adventure ahead isn't all fun and games, especially when it comes to matters of the heart. So here's what went down in the promo and what host Chris Harrison has to say about both storylines moving forward.
Tayshia Adams breaks down in 'The Bachelorette' Season 16 trailer
RELATED: 'The Bachelorette': Is There a 'Men Tell All' Episode in Season 16? Fans Hope Tayshia Adams and Clare Crawley's Cast Will Reunite One Last Time
During the Dancing with the Stars finale on Nov. 23, ABC dropped a double promo for The Bachelorette Season 16 and The Bachelor Season 25. The start of the preview highlighted the final episodes of Adams' journey. But it doesn't look like we're getting a straightforward romance like what happened with Clare Crawley. 
Throughout The Bachelorette trailer, Adams and her cast members were seen in tears. At the beginning of the teaser, the former phlebotomist apologized to the cameras while sobbing alone. Then as the promo continued, Adams said she was "confused" and didn't want to hurt anyone.
Meanwhile, almost all the remaining contestants expressed concern. Ben questioned what just happened. Zac C. was so wrapped up in emotions that he couldn't speak. Ivan was spotted crying. Brendan claimed the process was getting "really real" for him. Midway through the preview, Noah brought up cheating. "Once a cheater, always a cheater," he said.
Toward the end of The Bachelorette trailer, Adams' father, Desmond, shared his thoughts with his daughter. "Tayshia, I don't want you making the biggest mistake of your life," he said. 
The preview ended where it began — with the new bachelorette in tears. "It's just a lot," Adams said, wiping her eyes.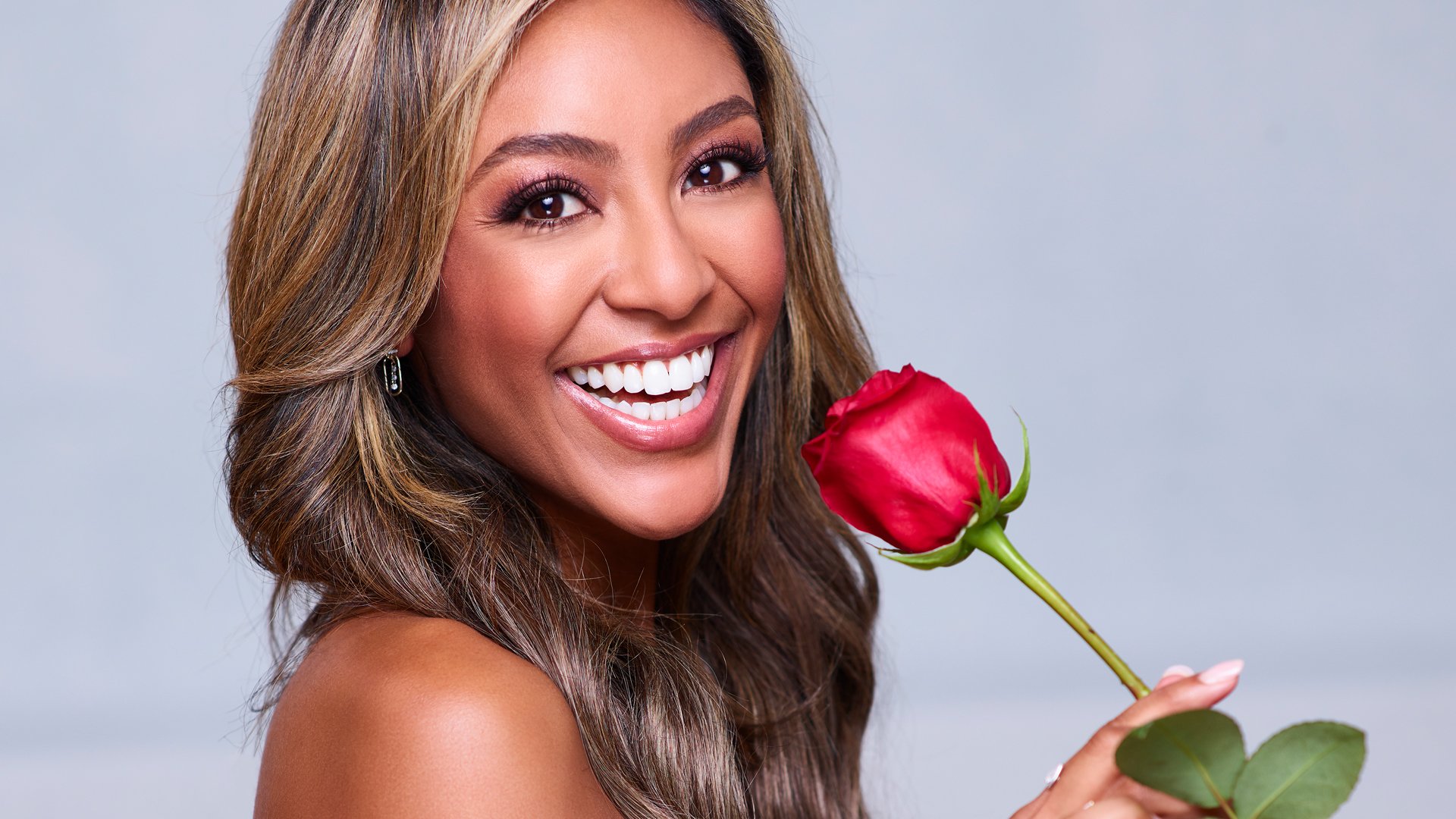 RELATED: 'The Bachelorette': Tayshia Adams Didn't Feel 'Pressure' to Get Engaged or Find a Husband on the Show
In an interview with Us Weekly from November 2020, Harrison opened up about Adams' season of The Bachelorette. The Bachelor Nation host revealed fans will finally get to know other contestants — such as Brendan, Zac, Ben, and Bennett — because Adams was ready to form strong connections. But that will eventually lead to some drama.
"There are some seriously strong feelings being formed on both sides. Tayshia is one that was really ready for this and really relished the opportunity," Harrison said. "She's going to take full advantage of it, which means really letting go with all these guys and forming a lot of strong feelings in different relationships. And that will obviously create drama."
Harrison also teased Desmond's return to The Bachelor franchise, noting Adams' dad was "not shy" about sharing his opinion. Then the host hinted he'd react the same way. "Look, I get it. I am a father of a daughter and I will be the same way," Harrison said. "Probably won't be on camera. But I'll be the same way with my daughter."
'The Bachelor' trailer teases Matt James' future and potential frontrunners
RELATED: 'The Bachelor': Chris Harrison Defends Matt James After That 'Jarring Statement' in the Trailer
While things are starting to get real between Adams and her Bachelorette suitors, fans are looking forward to the beginning of James' Bachelor journey. Luckily, the second half of the Nov. 23 trailer gave Bachelor Nation viewers a full look at the 28-year-old's next adventure.
"Love for me is about the heart," James said in the promo. "The way that I view life, everything is a blessing."
The Bachelor teaser continued with exciting new dates at Nemacolin Woodlands Resort in Pennsylvania. And of course, there was a quick glimpse at James' cast as they fawned over his charm. "10 out of 10, he is the perfect bachelor," a woman said in a voiceover.
Meanwhile, James' Bachelor trailer hinted at a few potential early frontrunners. Serena P. seemed to receive a one-on-one with the lead. Then James hinted he had a connection with Bri. "You may be someone that I could share my life with," James told the contestant.
Of course, this is The Bachelor franchise. So midway through the preview, the drama replaced the romance. Several women were seen crying and hinted at conflict within the cast. Then the trailer ended with Katie, who spelled out what it's like to be a Bachelor Nation contestant. "I just have to hope that it's worth it," she said.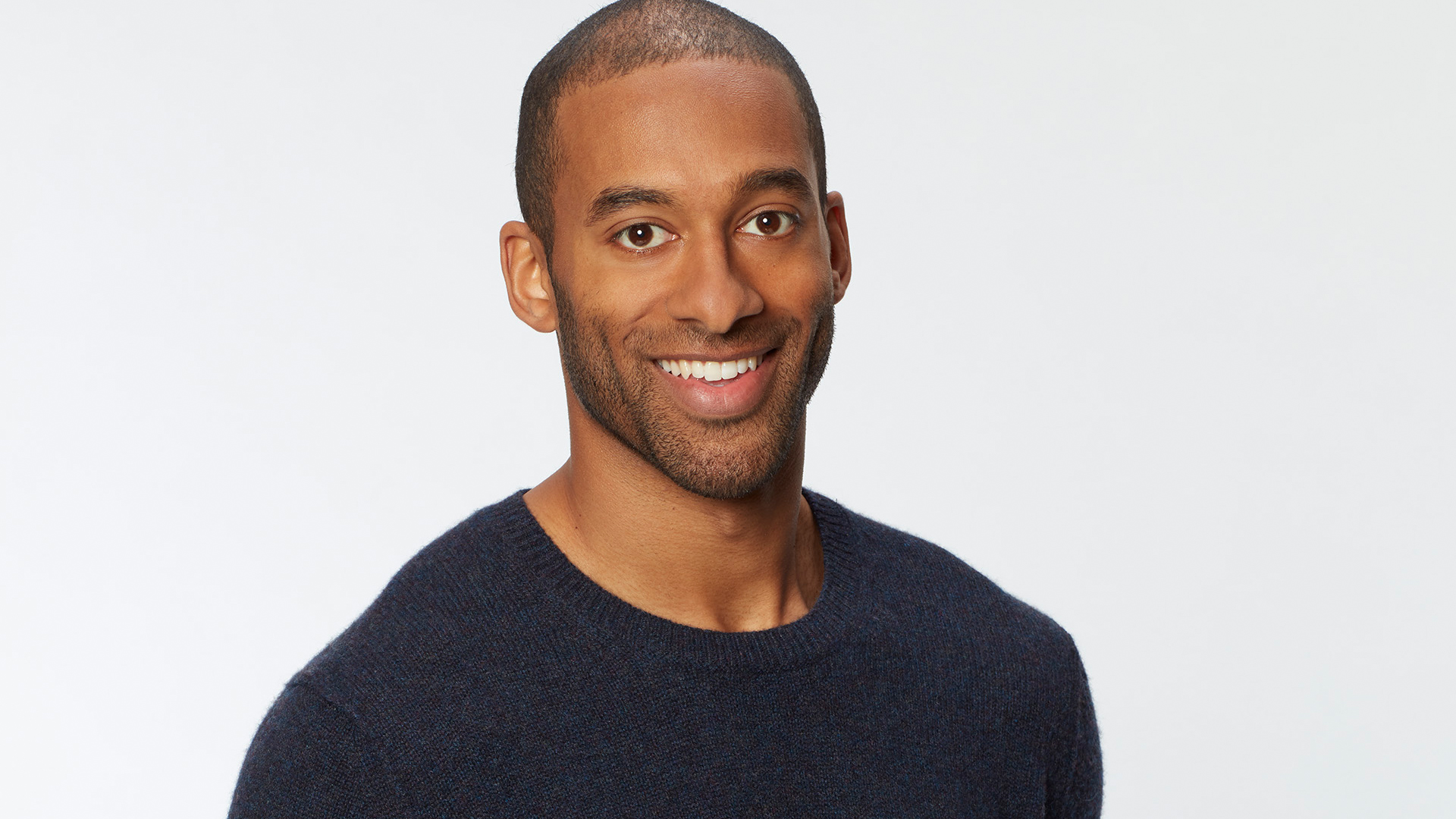 RELATED: 'The Bachelor': Chris Harrison Clears Up a Rumor About Matt James' Season
On Nov. 3, Harrison told Us Weekly that filming The Bachelor was "going great," and he couldn't wait for fans to see James in action. Then on Nov. 24, the host revealed James' journey is "amazing," even if the new lead hasn't been in love before.
"It's not that he hasn't said 'I love you' before," Harrison told Us Weekly. "I think the problem with him is he realized being the bachelor, he had never fully understood what it means. He didn't understand the weight of it."
Harrison later added, "I think he had a bit of a rude awakening of the man he is, the way he loves [and] what love means to him. It really is an amazing journey you're going to take with Matt, not just as the bachelor, but also as this man who realizes, 'Wow, OK, this is love and this is what it means and I'm really here to find this.'"
Whatever happens on The Bachelorette Season 16 and The Bachelor Season 25, it certainly seems Adams and James have two very dramatic stories to tell. So stay tuned. The Bachelorette Season 16 airs new episodes on Tuesdays. The Bachelor Season 25 will be released on Monday, Jan. 4, 2021.
Check out Showbiz Cheat Sheet on Facebook!