'Back to the Future' Director Robert Zemeckis Says There's Only One Way a Fourth Film Would Happen
For his second episode of "Reunited Apart," Josh Gad Zoomed with the cast and creators of the Back to the Future trilogy on May 11. His first episode was The Goonies. Gad is reuniting the casts of beloved movies to raise money for Project Hope. The charity provides meals for essential workers on the frontlines of the coronavirus (COVID-19) pandemic. Michael J. Fox, Christopher Lloyd, Lea Thompson, Mary Steenburgen, Elisabeth Shue, writer Bob Gale, director Robert Zemeckis, singer Huey Lewis and composer Alan Silvestri joined Gad.
[Spoiler alert: This article contains spoilers for the Back to the Future trilogy.]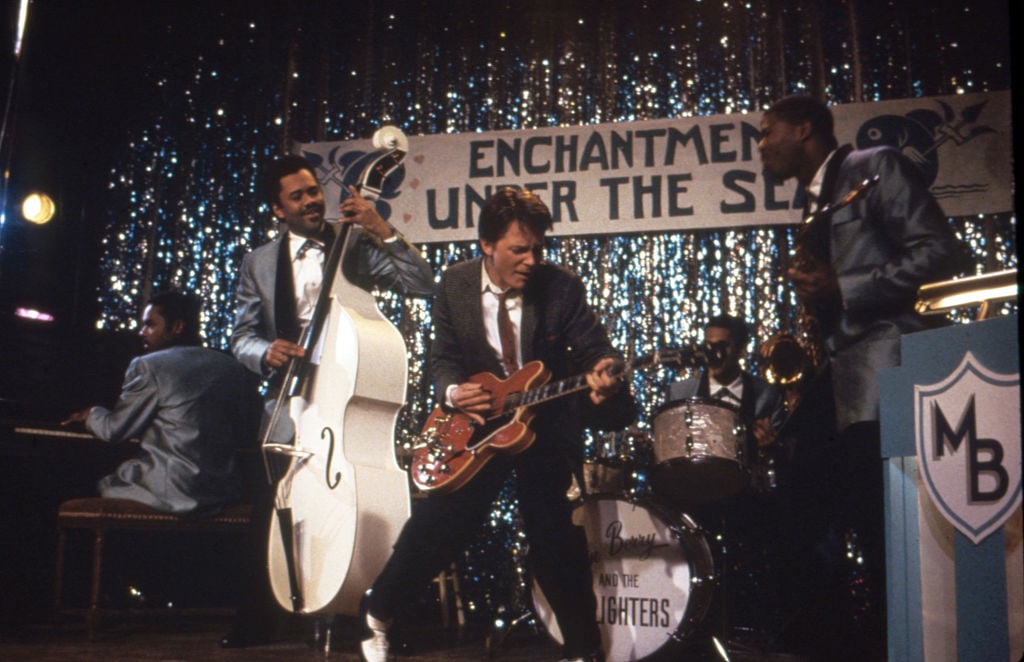 Zemeckis and Gale have always said there's never going to be a Back to the Future IV or a remake. However, when Gad asked them, they were nicer about it than usual. Zemeckis even had a reasonable example of why he's never been able to imagine a fourth film. You can read their answers and watch the full video below.
How 'The Back to the Future' trilogy ended
Back to the Future was a huge hit in the Summer of 1985. Marty (Fox) went back in time to 1955 where he accidentally prevented his parents (Thompson and Crispin Glover) from meeting. Marty enlisted Doc Brown (Lloyd)'s help in 1955, 30 years before he invented the time machine that sent him there. 
Gale and Zemeckis conceived Back to the Future Part II to take Doc and Marty 30 years into the future, 2015. As they wrote their continuing adventures, they realized they had enough for two more movies. Back to the Future II also took Doc and Marty back to 1955, where they had to avoid their counterparts from the first movie.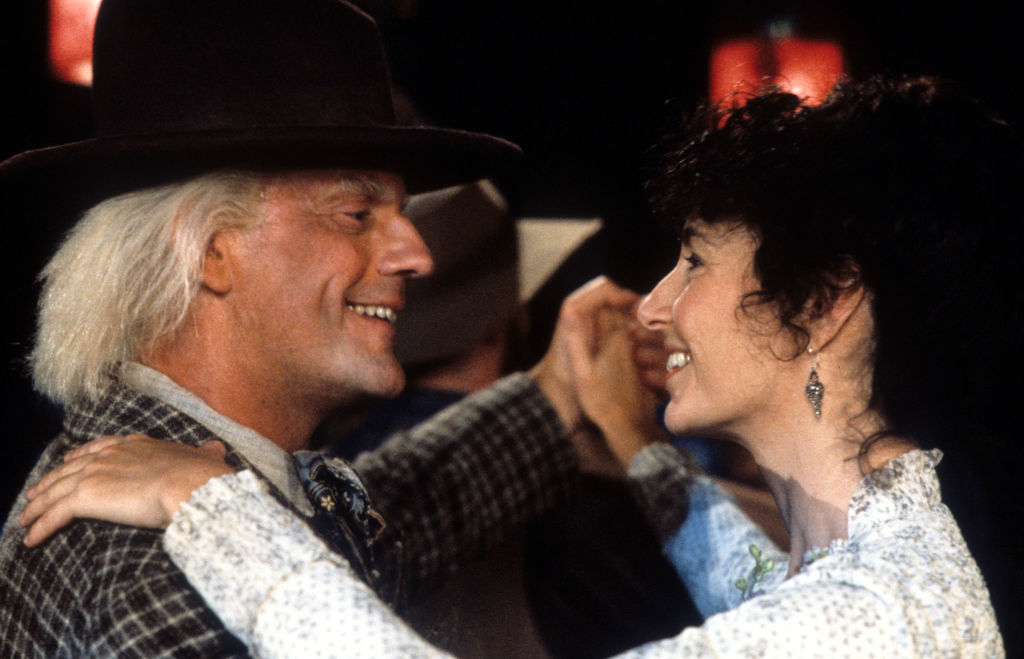 Back to the Future Part III was a western in which Doc falls in love with Clara Clayton (Steenburgen). The film concludes with Marty returned to 1985 with his girlfriend Jennifer (Shue, stepping in for an unavailable Claudia Wells from the first film) and bright prospects for the future. 
Robert Zemeckis swore off 'Back to the Future IV'
Ever since Back to the Future Part III came out, Gale and Zemeckis have said they don't wand to do a fourth film. They're on the DVD and Blu-ray releases explaining why they feel the story is concluded and that four isn't as dramatic a number as three. (Easy solution to that. Make IV AND V.)
Producer Steven Spielberg stands by Zemeckis and Gale. They will not sign off on a sequel or remake no matter how much Universal Studios wants to make one.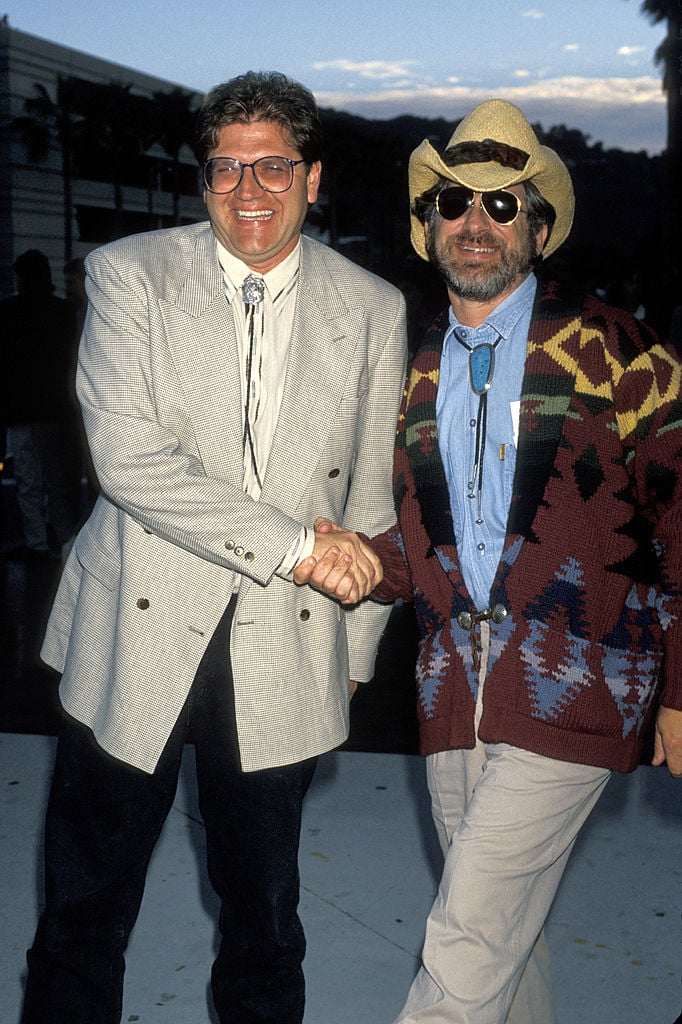 Then a Deepfake video came out, inserting Tom Holland and Robert Downey, Jr. into the roles of Marty and Doc respectively. This raised interest in a potential reboot, but Gale and Zemeckis still said no. 
Bob Gale has a sarcastic idea for a sequel
Gale is so against the idea of a Back to the Future IV that the only plot he could suggest was that Doc and Marty try to stop them from making Back to the Future IV!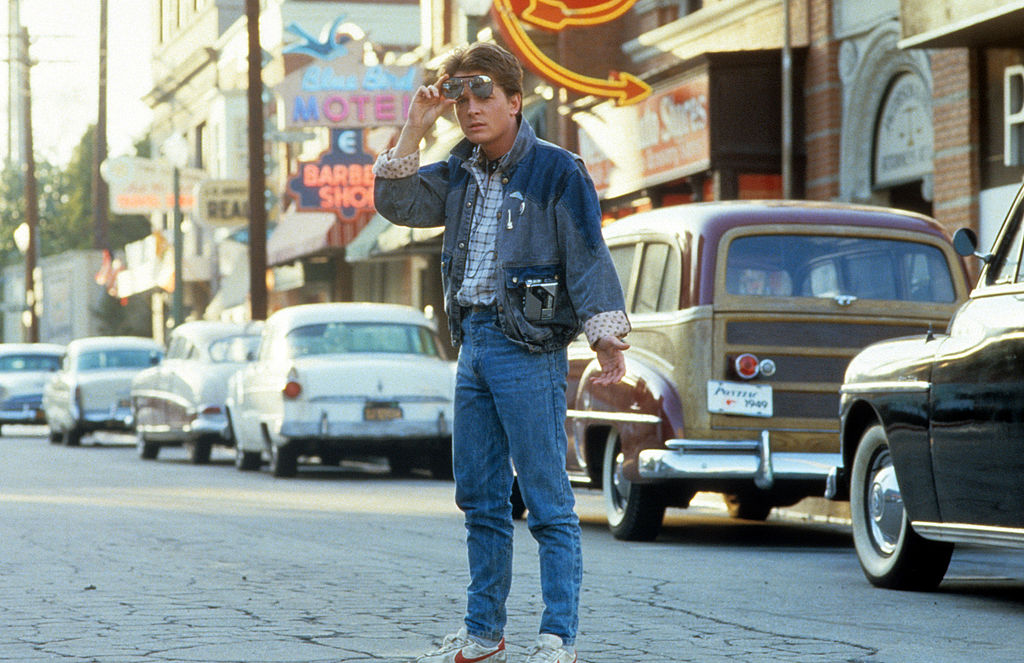 "It would have to be that Doc and Marty find out that we're thinking about making another Back to the Future movie and come back to stop us from doing such a crazy thing," Gale said.
Robert Zemeckis explains why he can't be convinced to do 'Back to the Future IV'
Over the decades, the one consistent aspect of Gale and Zemeckis's response is that they just don't like any of the ideas for a fourth film. They don't like the idea of remaking it. They don't like the idea of continuing the story. If there were any idea that sounded good to them, they would make it. Just no one's had one, not even them.
"If I had an idea that I could have pitched to Bob with a straight face, we would have made it," Zemeckis said. "I have no answer to that question."
If three movies really are not enough, Back to the Future did continue in comic book, animated series and video game form. For a while you could ride the ride, which still exists as a DVD extra. There is also a musical which will resume performances after the coronavirus pandemic subsides.