'Back to the Future II' Was Originally a Much Longer Film With a Different Name
'Back to the Future II' was a beloved sequel — and it originally was much longer with a different title.
To anyone with a nostalgic attachment to the 1980s, the movie Back to the Future is a significant reason. The time-hopping comedies are known for their iconic take on time travel and helped elevate Michael J. Fox and Christopher Lloyd into big-screen superstardom. The film spawned two sequels that are almost as beloved as the first. However, the iconic first sequel was nearly a far different movie than the one we got.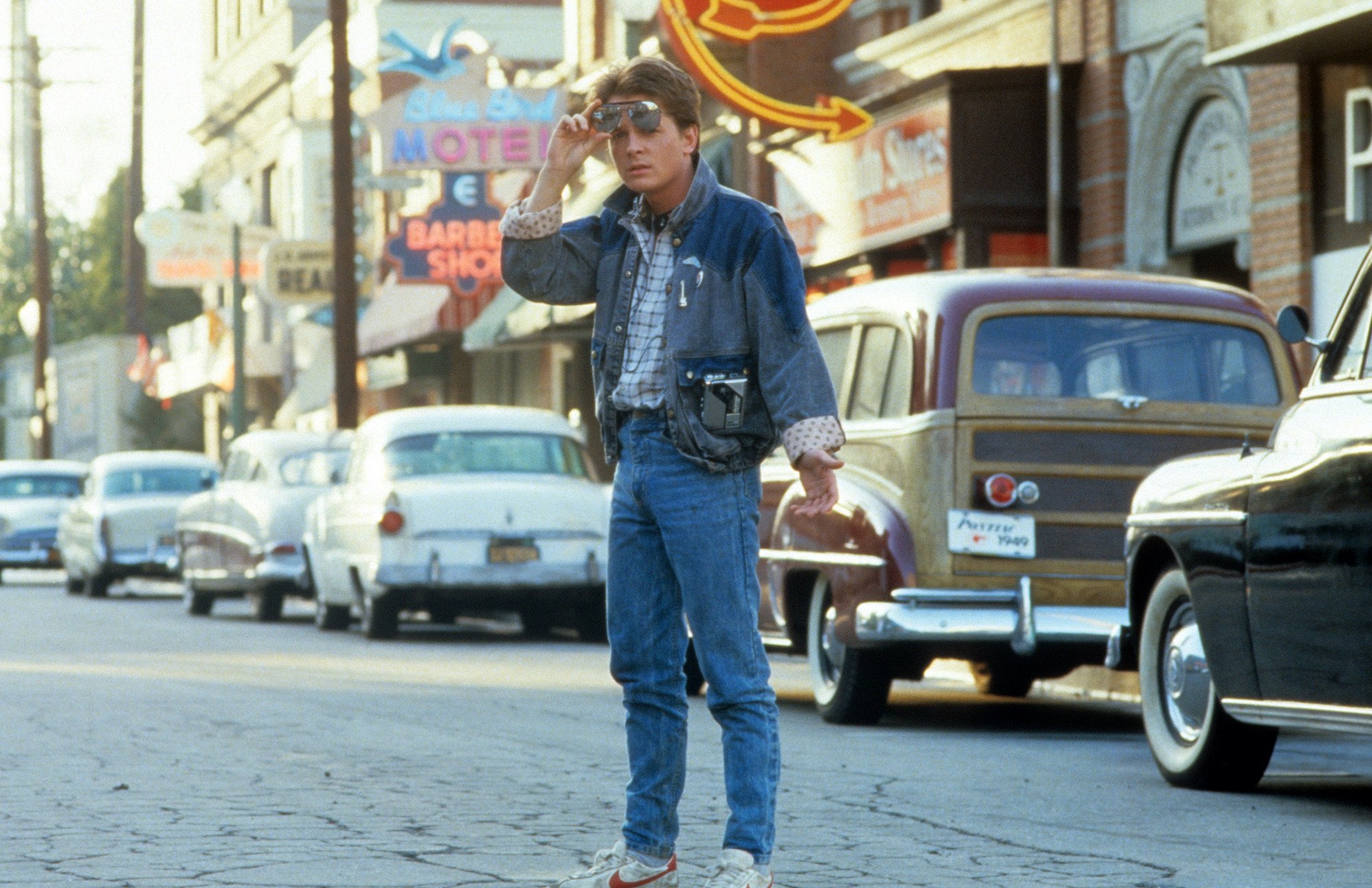 What is 'Back to the Future II'?
According to IMDb, Back to the Future featured Fox as Marty McFly, a young teenager who happens upon a time travel plot after befriending Lloyd's Doc Brown. Before long, McFly was back in the 1950s getting seduced by his mother, befriending his father, and fighting the bully, Biff, who tormented the family for many years. However, the film ends with a cliffhanger that made the sequel an inevitability. 
An early instance of a sequel that takes place right after the first movie ends, Back to the Future II took the concept of the first and focused on the future aspects, with McFly and company traveling to 2015 after a misplaced sports almanac makes Biff a wealthy tycoon who turns their world into a dystopian mess. The sequel was a smash that led the way to the western-set third film. However, had director Robert Zemeckis and writer Bob Gale got their way, it would have been a far different affair. 
'Paradox'
According to Stacker, when Zemeckis and crew returned to the set to film the first sequel, they did so under a name that does not immediately make people think of the first. Paradox was an amalgamation of what eventually became Back to the Future II and III. Ultimately, the ambitious script took them both to the dystopian future and old west and consolidated them into two movies filmed back-to-back of one another.
However, Paradox may have been as big a hit despite the merciful change. Long before Lord of the Rings and Marvel events made blockbuster fun a three-hour experience, Paradox would have been one of the longest non-epics in history. However, the studio was unwilling to put that much money on such an ambitious project, and instead, they made it two movies, with a teaser trailer playing after II. 
The sequels we got were massive hits that are still lauded as one of the best trilogies of all time. As such, it's no mistake that fans consider the films as classics more than thirty years after their release. While Paradox may have changed that timeline a little, Zemeckis's original vision struck a chord when he released the sequels as different movies. 
A lasting impact
Gale recently spoke with ScreenRant about the series' lasting legacy, including the things they accidentally got right in the future. However, Gale sees the series' continued success as a perfect mix of nostalgia, sci-fi, and excellent filmmaking that still resonates three decades later. Now, it's a fascinating study of what the 1980s thought the current era would be. That wasn't entirely a coincidence. Gale told ScreenRant:
"We thought video conferencing, that's something people were talking about. We show that, and what are we doing? The same thing that Marty and Needles were doing! You know, we're doing it on our computers and our tablets, not on our TV, but it's not really any different. We knew some stuff would be right, we knew some stuff would be wrong. The one thing we knew for sure we would get right is that people in 2015 would be nostalgic about the 1980s."
It's easy to see why Back to the Future remains as big as it is today. They thought about everything from the past, present, and future not just as a plot but as a legacy in the future. Maybe Paradox would have changed things, but if the series taught us anything, nature finds a way of throwing things off track while also bringing them together. Thankfully, this ended up being less about what could have been and more about how they got to expand on that original idea.