'Back to the Future': Lea Thompson Once Felt Crispin Glover's Replacement Was an 'Impostor'
Not everyone was happy about Crispin Glover's replacement in 'Back to the Future II,' and Lea Thompson once shared her feelings.
Filming for the Back to the Future movie franchise had a few hiccups, with part 2 encountering its own casting issues. Crispin Glover had a dispute with the studio and filmmaking team behind BTTF that affected the sequel, and another actor came in to replace him as Marty McFly's dad, George McFly. However, OG Lea Thompson — who played Lorraine McFly — didn't care for the film's change and once called the replacement an "impostor."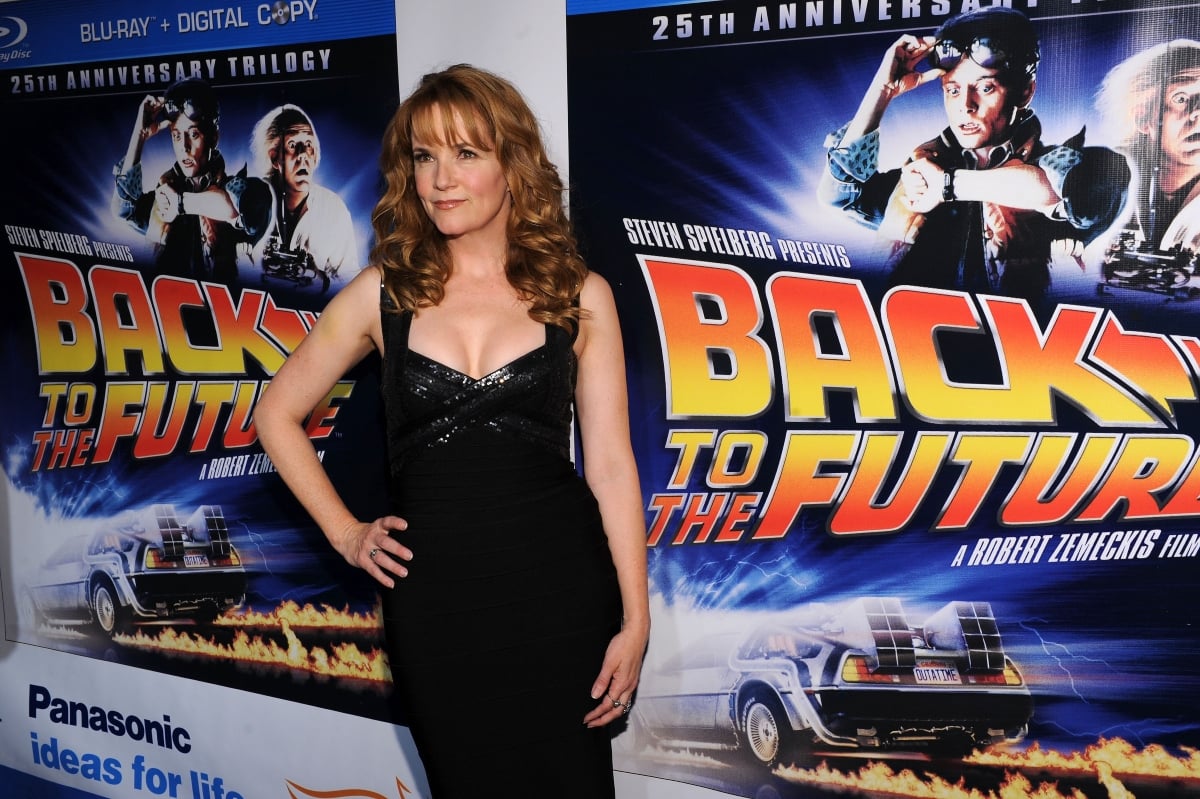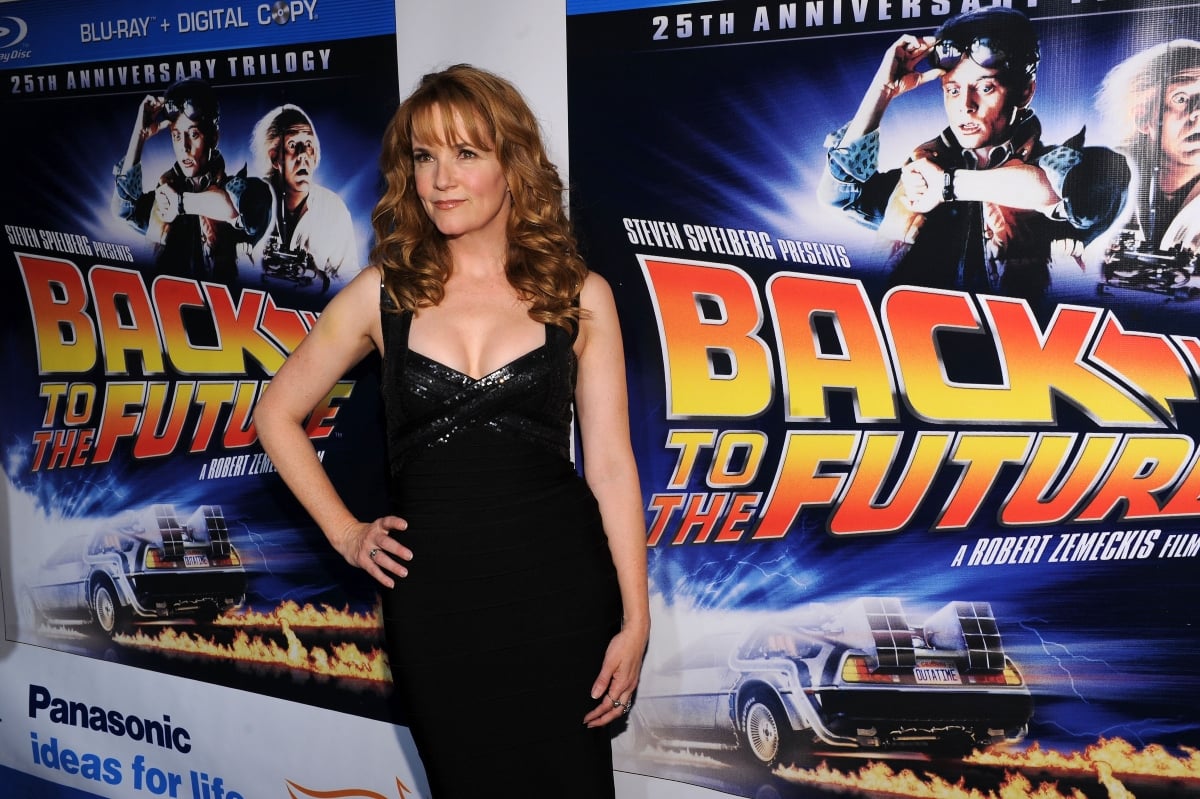 Lea Thompson called 'Back to the Future 2' George McFly actor an 'impostor'
Like its predecessor, Back to the Future Part II swapped out one actor for another. Many already know the story behind Michael J. Fox taking over after Eric Stoltz was fired, but there's an interesting tale attached to Crispin Glover's role.
Once he decided not to participate in the BTTF sequel, writer Bob Gale, director Robert Zemeckis, and producer Steven Spielberg moved to recast his role. Jeffrey Weissman was brought in to play George McFly, and it didn't sit right with co-star Lea Thompson.
In a 2015 interview with Pop Goes the Culture TV, she spoke about playing the different phases of Lorraine's life in part 2 and reviving the character after 4-5 years. But the hard part for her was adjusting to the swap-out for George.
"What was hard for me was that Crispin wasn't there, and they had this impostor dude as Crispin, which was really upsetting to me because I thought Crispin was a genius," said Thompson. "He clearly was — in the first movie, he was a genius. Just a flawless performance."
Jeffrey Weissman admitted they made him look like Crispin Glover
Several stories floated around about Jeffrey Weissman's hiring as George McFly, and the actor himself has discussed it in several interviews. During a chat with Hasslein Books back in 2013, he shared that he auditioned and had meetings for the part many times before they brought him aboard.
At first, he thought he was going to be Glover's stand-in, but then learned otherwise. They used Glover's face mold to build a prosthetic for Weissman.
"I then met with make-up designer (from the first BTTF film) Ken Chase, and sat for make-up sessions in his backyard workshop, to fit prosthetics to play 17-year-old George for screen tests with Robert Zemeckis and Dean Cundey," said Weissman. "The prosthetics made me look like Crispin, but not exactly. Robert asked Dean what he thought of my performance, and I heard Dean say, 'I think we have Crispin without the trouble.'"
Weissman recalled feeling awkward and uncomfortable as Glover's replacement as some of the cast and crew missed the original actor. According to him, some people referred to him as "Crispin." He also felt uneasy about the make-up job that made him resemble Glover. "And I was uncomfortable because there was the feeling of being a 'scab,' with all of the response I was getting."
He also added that he wound up bonding with Michael J. Fox, and Thompson was kind to him in later years.
Crispin Glover sued Universal Pictures
Glover filed a lawsuit against Universal and individual players for using his likeness in the sequel films. Weissman starred in BTTF parts 2 and 3, and at one point, he even had a conversation with Glover about the ordeal. Glover's discontent largely rested with writer Bob Gale and Universal Studios, which he discussed with Collider in 2019.  
Fans may pick up on the differences between the two George McFly characters when streaming Back to the Future parts 1, 2, and 3.