Backstreet Boy AJ McLean's Two Daughters Have Never Seen Him Do This
Dancing With the Stars Season 29 contestant AJ McLean is climbing his way to the top of the leaderboard, thanks to his partner Cheryl Burke. McLean has said repeatedly how he's doing DWTS for his two girls, Ava and Lyric. McLean's children have seen their dad sing, and now, they've seen him dance. But there's one thing McLean says his daughters have never seen him do.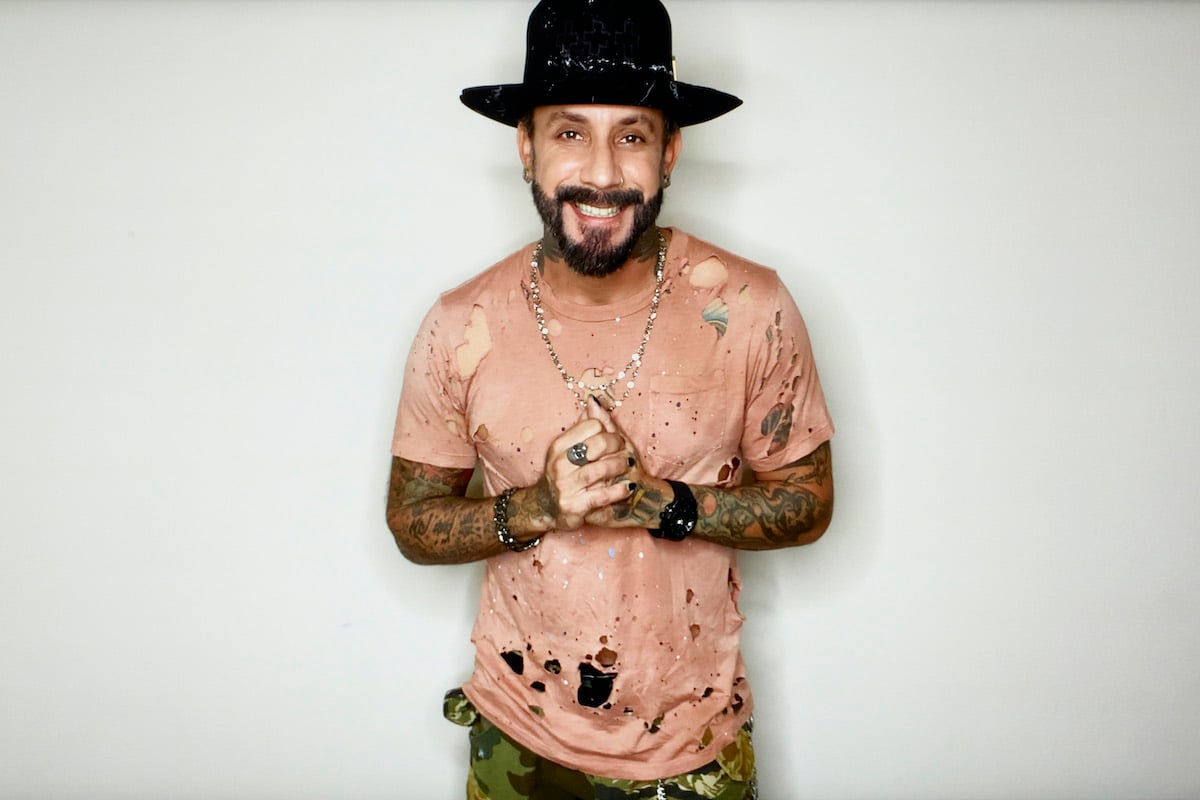 AJ McLean has a history of abusing drugs and alcohol
McLean has lived much of his life in the public eye. As such, his history of drug and alcohol abuse is no secret. McLean spent time in rehab facilities in 2001, 2002, and 2011 for depression and alcoholism. He relapsed once again in 2018. Since early 2019, McLean has maintained his sobriety.
"To be 41 and still be sitting here talking to you is a miracle within itself," McLean told NPR in January 2019. "With drugs and alcohol and all these things that I've had to overcome, it will forever be a daily struggle," he added, continuing:
That's why [the Backstreet Boys] always prided ourselves on just being honest with our fans and being honest with each other. That is probably one of the biggest reasons why we've been together for almost 26 years.

We're family, we're brothers, we've seen the highs and lows with each other. We've been through everything together. We're all fathers now, we're all married. We've literally lived lives together — good, bad or indifferent.
Being a father is one of the most important things in McLean's life, as documented on the podcast and his appearance on season 29 of Dancing With the Stars.
AJ McLean's wife and kids help him stay sober
Beginning in January 2017, the Backstreet Boys had a residency at the Zappos Theater at Planet Hollywood Resort and Casino in Las Vegas. The residency ran through April 2019.
"It was a disaster from day one," McLean's wife Rochelle said during the "Married To A Backstreet Boy" episode of the podcast. Being on tour is a big trigger for McLean, but his job as an entertainer demands it from him.
Fortunately, McLean has gotten control of his addiction. His wife has played a big part in that. When asked about what made him finally want to stay sober, McLean had this to say:
When I heard what my daughter said, it struck a real vulnerable nerve that — now it had finally crossed into the part of my life that I never ever dreamed or wanted it to ever.
RELATED: 'Dancing With the Stars': Cheryl Burke Asked AJ McLean Not to Do One Thing During Season 29
McLean referenced when he had come home smelling of alcohol, and his oldest daughter mentioned him "smelling funny." From then on out, McLean knew he needed to make a change. 
As if that weren't enough motivation to get sober, McLean's wife gave him an extra push. "Rochelle always told me when it was just Ava, 'If you come home smelling like alcohol, either don't come home or you can't have any contact with your daughter,'" he added. That was motivation enough for McLean to take control of his addiction.
AJ McLean's kids have never seen him drunk
McLean, who is going on nearly a year of sobriety, takes pride in the fact that his children have never seen him drunk and out of control.
"My daughters have never seen me drunk, still to this day," McLean said proudly during the episode. "But the fact that they smelled something that didn't smell like daddy, that sucked the worst. I don't want them to ever see me that way."
Now, with the added help of Burke, who is also sober, McLean has a solid support system to help him continue his sobriety.
How to get help: In the U.S., contact the Substance Abuse and Mental Health Services Administration helpline at 1-800-662-4357.