The Backstreet Boys Reveal Their 'Least Favorite Song We've Ever Recorded': 'It's Toxic'
The Backstreet Boys formed in 1993, and the group is considered one of the most influential in recent music history. Nick Carter, Howie Dorough, AJ McLean, Brian Littrell, and Kevin Richardson are the band's five members. In an interview with Billboard before the 2021 MTV Video Music Awards, McLean shared that the Backstreet Boys have a "least favorite song" in their discography that they find "toxic."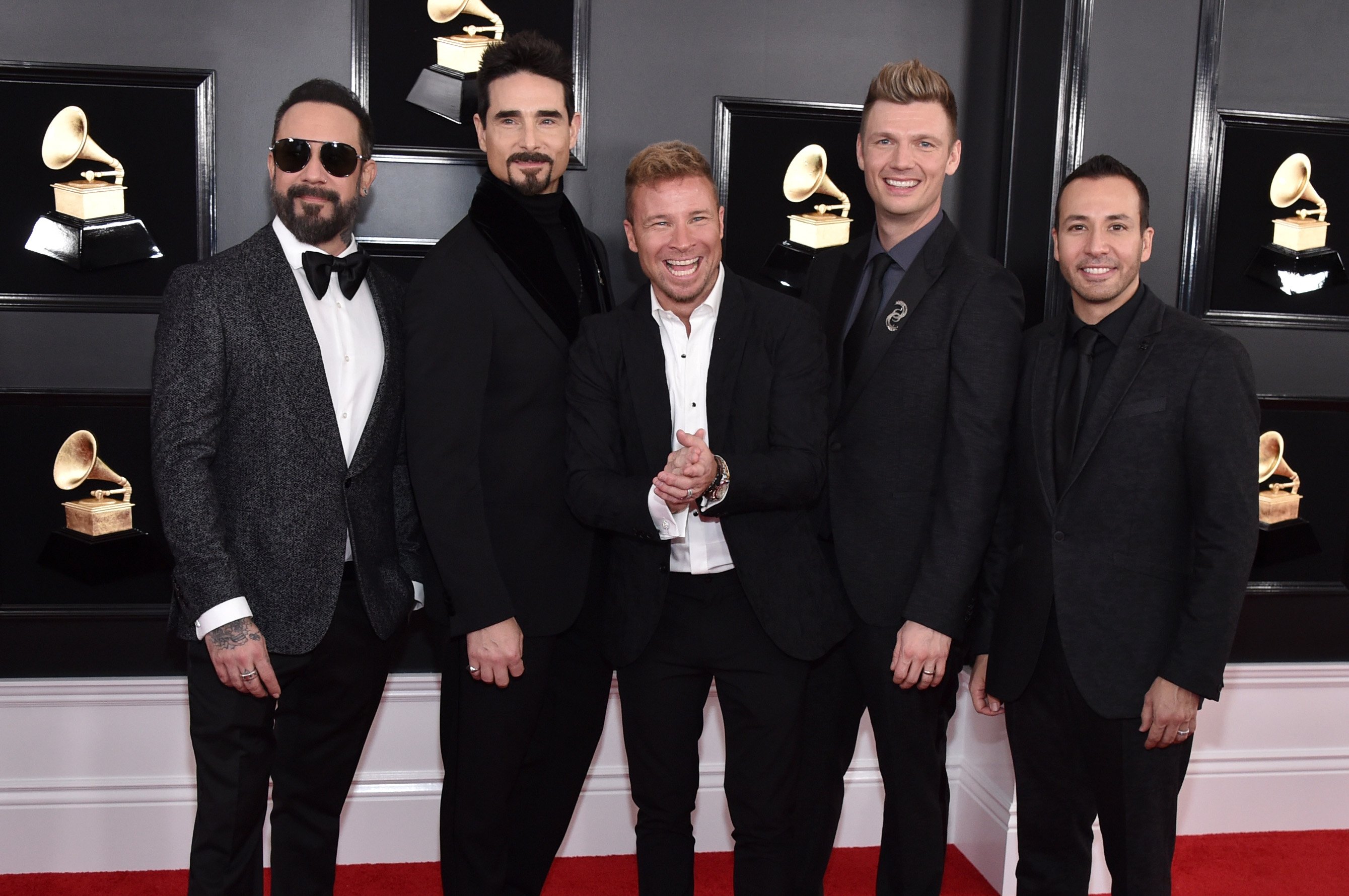 The Backstreet Boys' 'least favorite song' is 'If You Want It to Be Good Girl (Get Yourself a Bad Boy)'
The Backstreet Boys originally released "If You Want It to Be Good Girl (Get Yourself a Bad Boy)" on their second studio album Backstreet's Back and their compilation album Backstreet Boys. Both albums were released in August 1997.
The 2021 MTV VMAs took place on Sept. 12. Before the awards show began, McLean spoke with Billboard about the group's discography. During the red carpet interview, McLean revealed "If You Want It to Be Good Girl (Get Yourself a Bad Boy)" is the quintet's "least favorite song."
"That's our least favorite song we've ever recorded," he told Billboard. "We have never sang it live, we will never do it live."
Why the Backstreet Boys do not like the song
McLean was joined on the red carpet at the 2021 MTV VMAs by Lance Bass of NSYNC and Nick Lachey of 98 Degrees. When McLean mentioned the Backstreet Boys' dislike of "If You Want It to Be Good Girl (Get Yourself a Bad Boy)," Billboard reports that Lachey brought up the song's popularity.
"But now you know what [the song] means to your fans," Lachey said of the song.
McLean then claimed "If You Want It to Be Good Girl (Get Yourself a Bad Boy)" is "toxic."
"But now we know that it's toxic for 5-year-olds. I have an almost 5-year-old, I don't want that for her," McLean responded.
The band recently delayed an album
The Backstreet Boys were originally supposed to release a Christmas album to coincide with a 2021 holiday residency in Las Vegas. On Sept. 10, the band announced it decided to delay the release of the album until 2022. Because of this, the group canceled the planned residency.
In the interview with Billboard, McLean explained why the quintet felt the need to push back the release of its highly anticipated Christmas album.
"We sadly had to postpone our Christmas residency until next year, because the Christmas album is not done yet. We're a little leery still about COVID and we want our fans and ourselves to be safe," McLean told Billboard.
Later on at the 2021 MTV VMAs, McLean, Bass, and Lachey presented the award for Best K-pop. BTS won the award for their second English-language single "Butter."
Speaking with Billboard, Lachey foreshadowed that boy bands will make a resurgence.
"They're never gonna go away," Lachey said. "It goes through a cycle and it's gonna cycle back again. It'll always be a part of music."