This Backstreet Boy Just Joined the Controversial Social Media App Parler; His Wife Has a History of Racist Comments
One of the Backstreet Boys has come under fire for allegedly supporting Donald Trump, and his wife has pretty much confirmed their family's beliefs
For over two decades, the Backstreet Boys have entertained audiences everywhere and become the best-selling boy band of all time. And unlike other groups that have come and gone over the years, the Backstreet Boys have continuously reunited and released new music. Now, one of the five members is in the news for controversial reasons.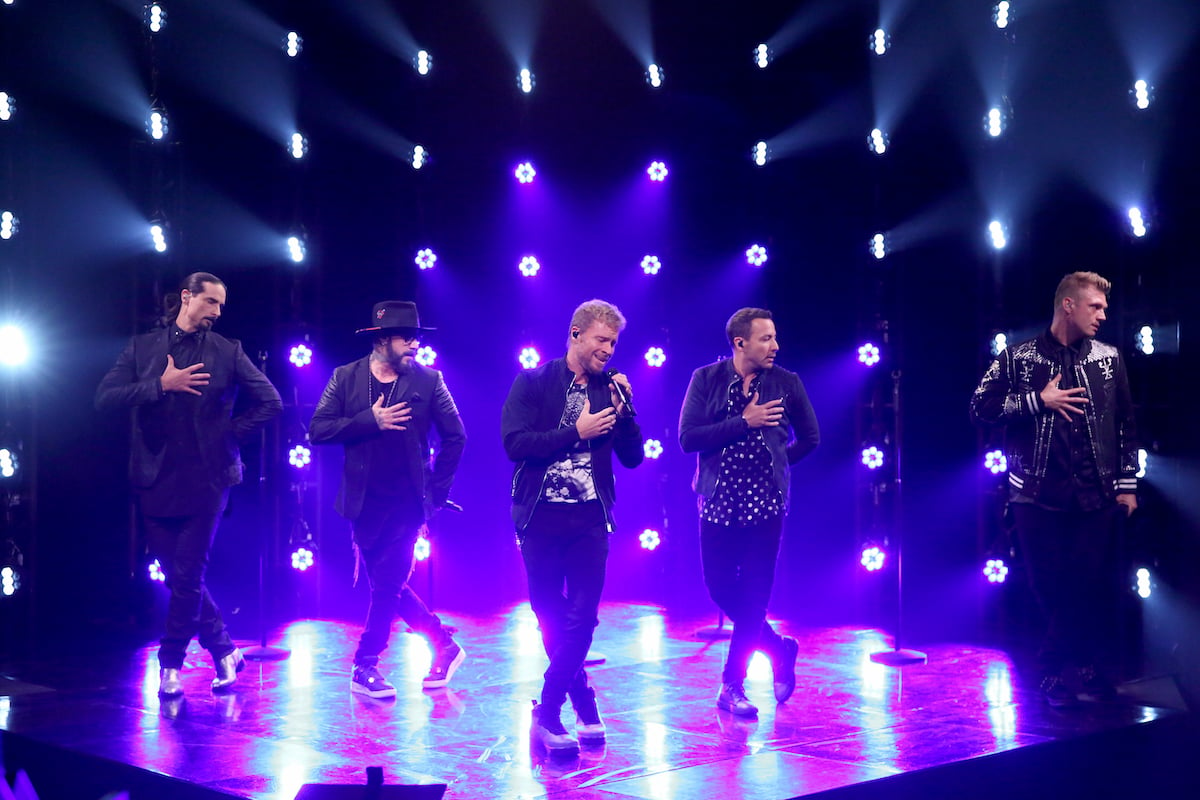 Some fans have expressed disappointment in 1 Backstreet Boy's political leanings
Brian Littrell has been a part of the Backstreet Boys since the very beginning and has been there for some of their biggest moments. He also built a career as a Christian music singer. But after he made controversial comments after Donald Trump's election in 2016, many fans wrote him off, as well as his role in the Backstreet Boys' legacy.
"Hollywood needs to chill out," Littrell told TMZ before Trump's inauguration in January 2017. He insisted that Trump deserved "respect" and believed that he would "do so many great things" throughout his presidency. "I have faith in his character, his beliefs, and his balls," he added, even revealing that the Backstreet Boys were approached to perform at Trump's inauguration.
Littrell kept a low profile when it came to politics for the 2020 election, but his wife let it be known that they were both still politically active. Leighanne Littrell shared a selfie on Instagram of the two after voting early in the 2020 election in Georgia. "We did it early, voted that is!!!" the caption read.
While she didn't specify whom they voted for, some people in the comments expressed their disappointment that they probably voted for Donald Trump.
"Dang I'm so disappointed in the Littrell family," one user commented. "The music is still great… but knowing y'all love the [clown] definitely makes me feel some type of way."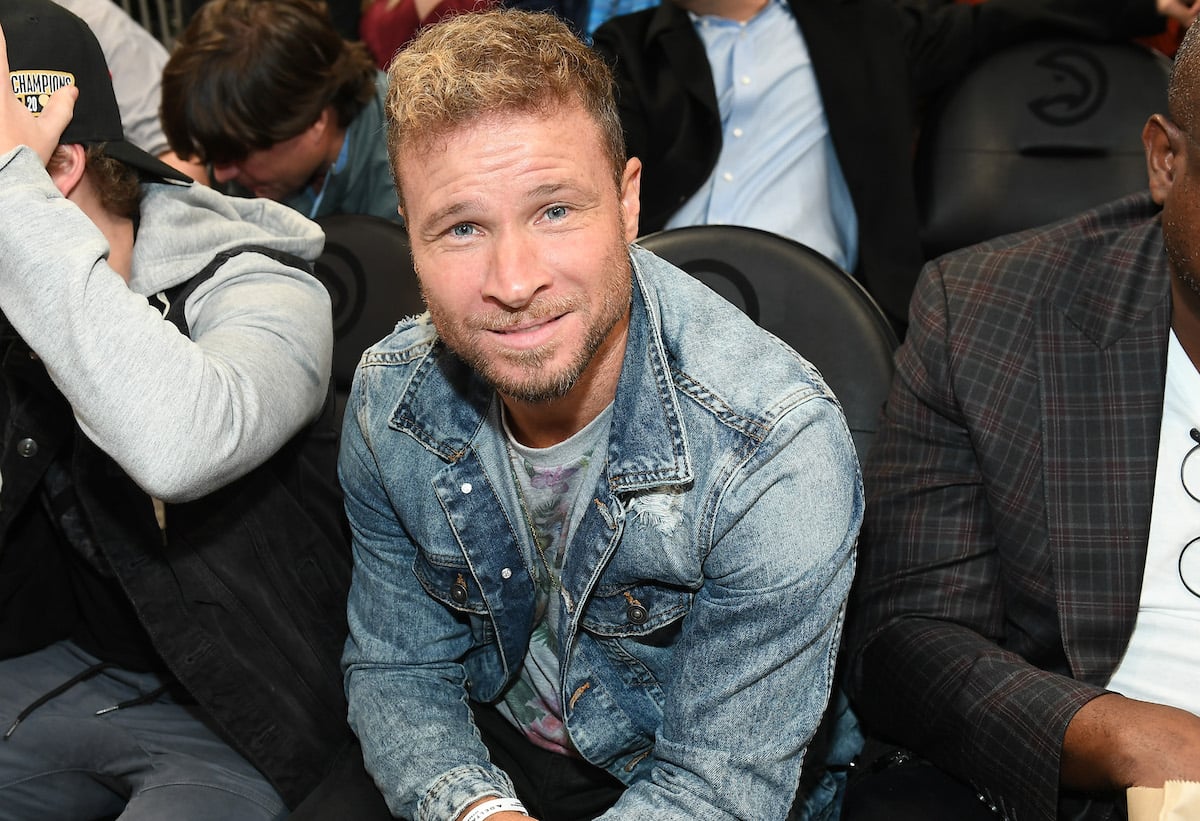 Brian Littrell just joined a controversial far-right social media platform
On January 8, Brian Littrell announced on Twitter that he had joined the social media app Parler and invited fans to connect with him. "Come find me… like Where's Waldo," he said.
Parler has branded itself as a "free speech" app where all posts aren't moderated for misinformation or violent speech. As a result, many Trump supporters, far-right extremists, and conspiracy theorists have flocked to the app.
Because of Parler's controversial role in the violence at the U.S. Capitol and ongoing threats, Apple, Google, and Amazon have pulled the app from their app stores, CNN reports.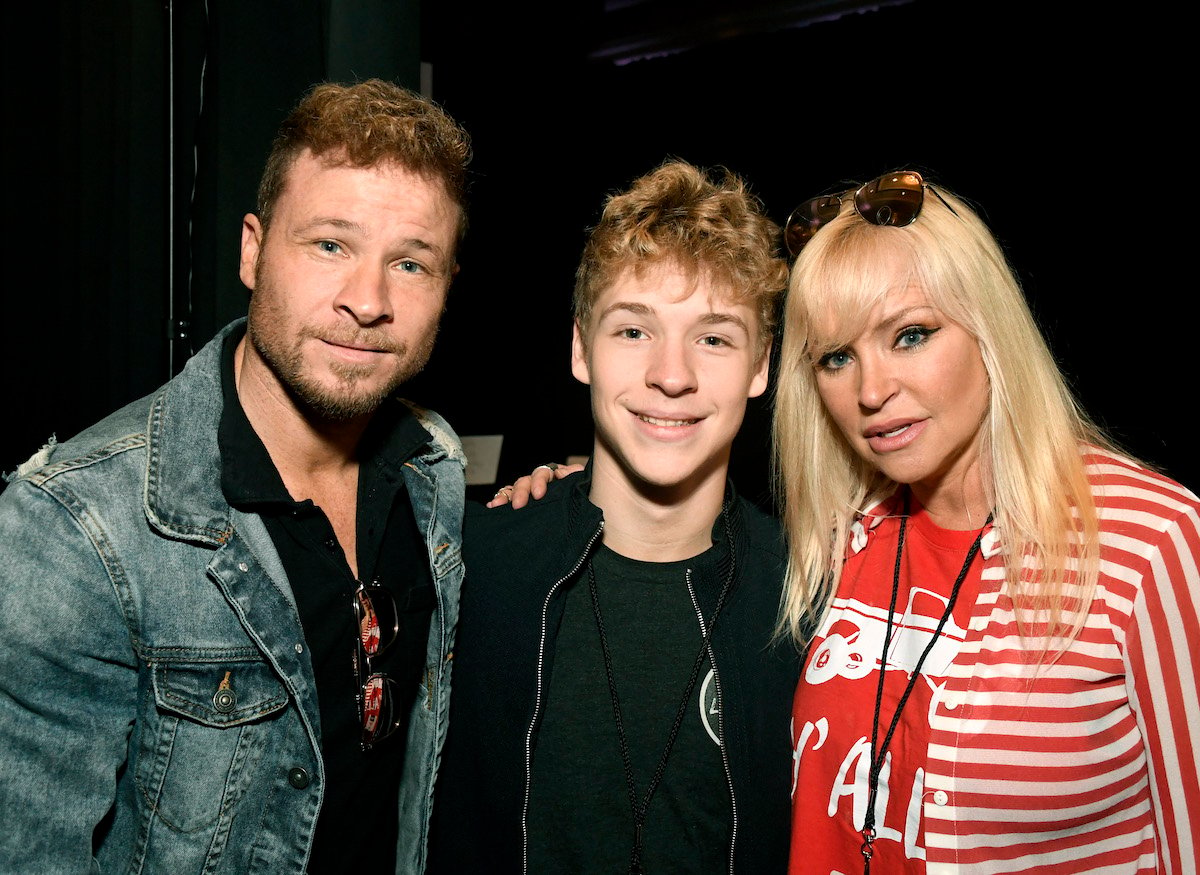 Brian Littrell's wife has a history of problematic comments
While Brian Littrell has publicly remained somewhat nebulous about his political leanings and personal beliefs, his wife has been much more obvious about where she stands. The podcast Backstreet's Back shared alleged from Leighanne Littrell's personal social media pages where she has shared racist, homophobic, and transphobic posts.
Leighanne Littrell defended the use of the Confederate flag and denied its racist history, and she shared several posts that were marked as false information by Facebook's content moderators. In one post, she said that trans people becoming parents marked "the end of times." She also believes COVID-19 is a hoax and was pictured with her husband and their son, Baylee Littrell, at several indoor events not wearing masks.
"If you need a reason to unfriend me, I am pro-Trump, pro-military, pro-law enforcement, pro-gun, pro-life, a Christian, and there is only two genders. P.S. All Lives Matter," read one of the posts Leighanne Littrell shared, to which she added, "Hear hear."