'Bad and Crazy' K-Drama Opens to Corruption, a Horrible Murder, and a Vigilante
Detective Ryu Soo-yeo's life gets complicated when a masked vigilante appears who no one else can see. When a rookie cop investigates a murder, higher-ups do whatever is necessary to keep him quiet.
Lee Dong-wook and Squid Game actor Wi Ha-joon star in a new riveting crime thriller Korean drama by iQiyi and tvN. Bad and Crazy takes corruption and murder to new heights with the mystery of a brute vigilante with a wicked smile. For this K-drama, fans can expect detective Ryu Soo-yeo (Lee) to turn to corruption to gain an edge into gaining a promotion.
Soo-yeo's plan takes a detour when a rookie cop gets involved in a murder case. The case has ties to a corrupt police force and politics. Bad and Crazy has just about everything to tantalize fans to tune in.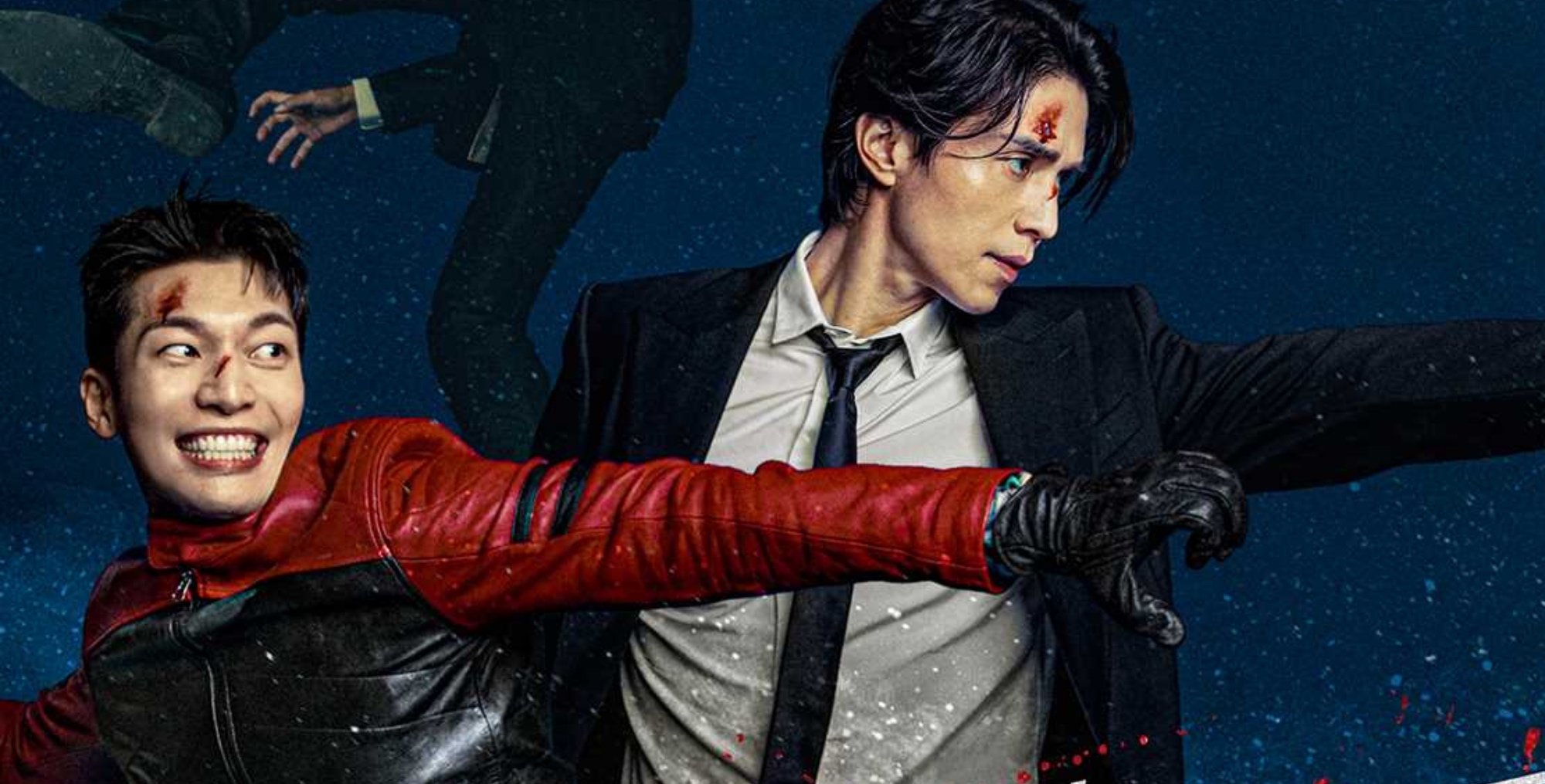 Lee Dong-wook plays both sides of a coin as a detective in 'Bad and Crazy'
There is something awry with the lead character Ryu Soo-yeo. Tale of the Nine-Tailed actor Lee plays the role of a well-known detective with impeccable skills to catch criminals. Behind his charm, he is has a corrupt side who is greedy for fame and promotion. Bad and Crazy Episode 1 introduced Soo-yeo taking part in an underground fight ring. But he wakes up in his bathtub at home.
Fans will start realizing that Soo-yeo has a hidden side he is unaware of. He has no memory of certain actions he has done. The arrival of a mysterious helmet-wearing man further pushes the mystery as other people claim the man does not exist. The mysterious vigilante pushes Soo-yeo's sanity and might push him to be righteous.
Lee explains to Soompi, "He does some bad things for the sake of his future and career, and he tries to turn a blind eye and get out of doing good things. He's a character who thinks a lot about his own gain."
Despite Soo-yeo looking for ways to appease an assemblyman to gain his favor for a promotion, Soo-yeo does have a moral side. When rookie cop Oh Kyeong-tae (Cha Hak-yeon) gets involved in a murder case, Soo-yeo defends him.
The murder of a young mother involves the police force and corrupt politics
A driving storyline in Bad and Crazy starts to blossom in episode 1. While Soo-yeo guns for a possible promotion, Kyeong-tae meets a young girl looking for her missing mother. As a rookie cop with a moral sense of justice, he looks into the case that leads to murder. Fans will fall for the character as he stops at nothing to find clues, even if it means uncovering possible corruption.
In the K-drama, Kyeong-tae gets the attention of other detectives over his inquiry into the missing person case. Episode 1 quickly establishes the case has darker ties as detectives and police officers try to forcibly persuade Kyeong-tae to stop his investigation.
Bad and Crazy's objective is not to tantalize fans with who the killer is. Fans know from the first episode who is responsible for the mother's murder and who helped cover it up. The crux of the K-drama's storyline is wondering if the mysterious vigilante will change Soo-yeo's tune to become a righteous cop again and help Kyeong-tae root out the corruption to seek justice for the mother.
Where to watch 'Bad and Crazy'?
Bad and Crazy will premiere a new episode every Friday and Saturday. New episodes premiere by tvN and iQiyi at 22:40 (KST). For international fans, they can tune it at 8:40 A.M. EST.
Fans can watch the K-drama on the streaming platform iQiyi. Bad and Crazy is scheduled to release 12 episodes for its first season.