'Bad Vegan': Sarma Melngailis Calls Ending of Docuseries 'Disturbingly Misleading'
Netflix docuseries Bad Vegan: Fame. Fraud. Fugitives included many recorded phone calls between once-celebrated vegan restaurateur Sarma Melngailis and her ex-husband, Anthony Strangis. However, an eerie phone call near the documentary's end confused many viewers. It sounded as though Melngailis was flirting with Strangis nearly two years after she accused him of conning her out of millions of dollars. However, she has since set the record straight.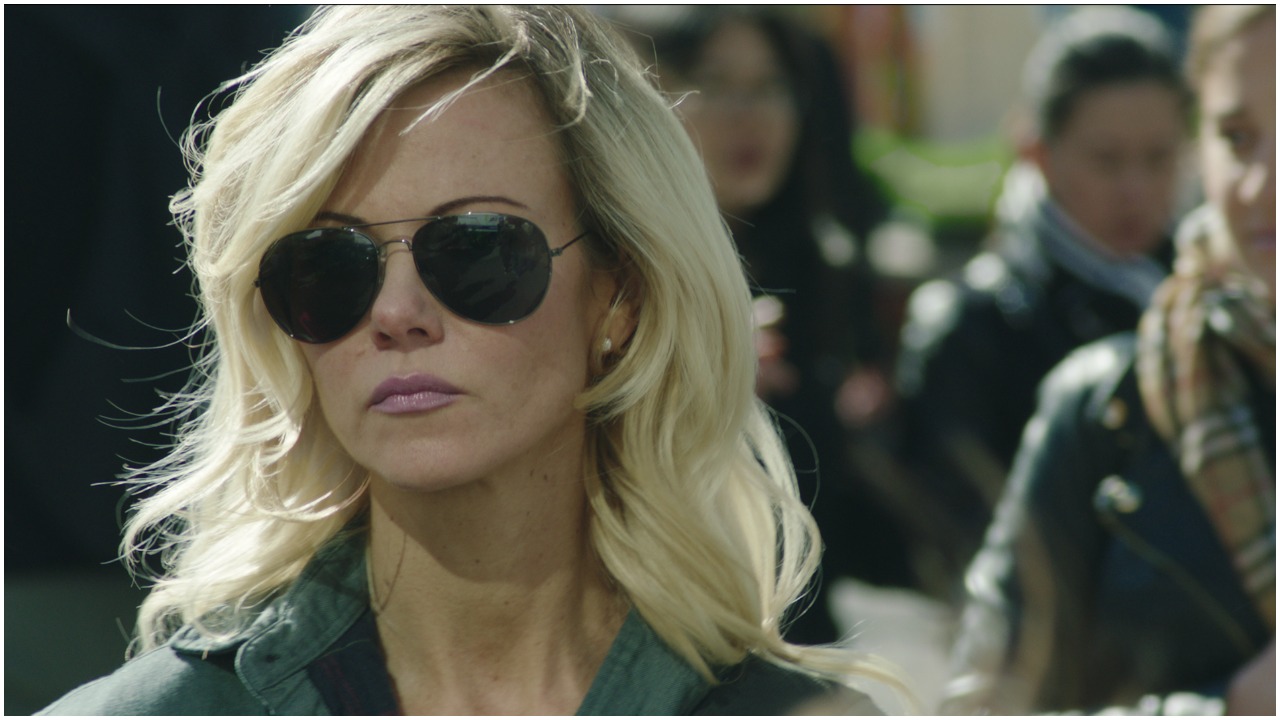 Sarma Melngailis called the phone call at the end' disturbingly misleading'
In a March 16 blog post, Sarma Melngailis reveals what she thought the Bad Vegan got right and wrong about her. She brought up the situation with her employees, who affectionately called her "Sarmama" before their two public walkouts after she failed to make payroll.
Melngailis felt the docuseries accurately portrayed how much she cared for them. According to the once-famed vegan chef, she provided materials to the documentary in exchange for payment that she wired to her former staff. Other than that, Melngailis denies profiting from the docuseries.
RELATED: 'Bad Vegan': Sarma Melngailis Reveals She 'Loved' Alec Baldwin in 2010 Blog Post
However, she claimed that the documentary "inaccurately condensed" the timeline between raising the money to reopen Pure Food and Wine a second time and her disappearance with Anthony Strangis.
Additionally, she referred to the last phone call included in the documentary as "disturbingly misleading," insisting she is not currently "in touch" with her ex-husband. She added, "I made those recordings at a much earlier time, deliberately, for a specific reason," but didn't go into more detail.
Anthony Strangis and Sarma seemed to flirt in a 2019 phone call
Throughout Bad Vegan: Fame. Fraud. Fugitives., Netflix included several phone calls between the once-renowned vegan chef and her ex-husband Anthony Strangis, who previously identified as Shane Fox.
During these conversations, viewers got a glimpse into their relationship and his frequent demands for unspecified amounts of money. During the last few minutes of the docuseries, a phone call between Melngailis and Strangis that took place 22 months after her four-month stint in jail confused viewers.
It started with Strangis telling his ex-wife he missed her, to which she made a gagging sound. "That's my response. You realize you do have to step out of the meat suit and appear on a unicorn," referring to the many lies she accused him of telling her throughout their relationship.
They continued to joke about his fibs, with Strangis eventually pointing out, "I can still make you laugh, so that's good." Her ex-husband then calls her the "smartest" and "most beautiful" person he's met before they said good night and hung up.
'Bad Vegan' director and producer explain why they included a phone call
The last conversation rubbed many viewers the wrong way as it seemed Melgnailis was flirting with Strangis, who she accused of conning her, draining her businesses, and ruining her life.
Therefore, they wondered if the two were still in contact or if she had more to do with stealing the money from her restaurants. Director Chris Smith and producer Ryann Fraser clarified their reasons for including the cryptic phone call to Newsweek in a March 22 interview.
They claimed they didn't intend to hint that Melngailis and Strangis are currently close or in contact. The two pointed out that the call happened in 2019, nearly two years after she was released from prison, and Strangis stated that he wanted to hear her voice.
Smith and Fraser noted the two communicated frequently and "found Sarma to be confident and strong" in that call. He pointed out that her teasing about his lies meant "that he had to show up on a unicorn for there to be any reconciliation." Bad Vegan: Fame. Fraud. Fugitives. is streaming on Netflix.
RELATED: 'Bad Vegan': Sarma MeIngailis Ate Chicken Twice a Week While in Jail