'Bad Vegan': Sarma Melngailis's Dog, Leon, Has His Own Instagram Account
Besides Anthony Strangis, also known as Shane Fox, the beloved pitbull Leon plays a crucial role in the downfall of decorated vegan-based restaurateur Sarma Melngailis as depicted in new Netflix docuseries, Bad Vegan. Fame. Fraud. Fugitives. In a blog post linked to her dog's Instagram account bio, she revealed more of the backstory behind his adoption.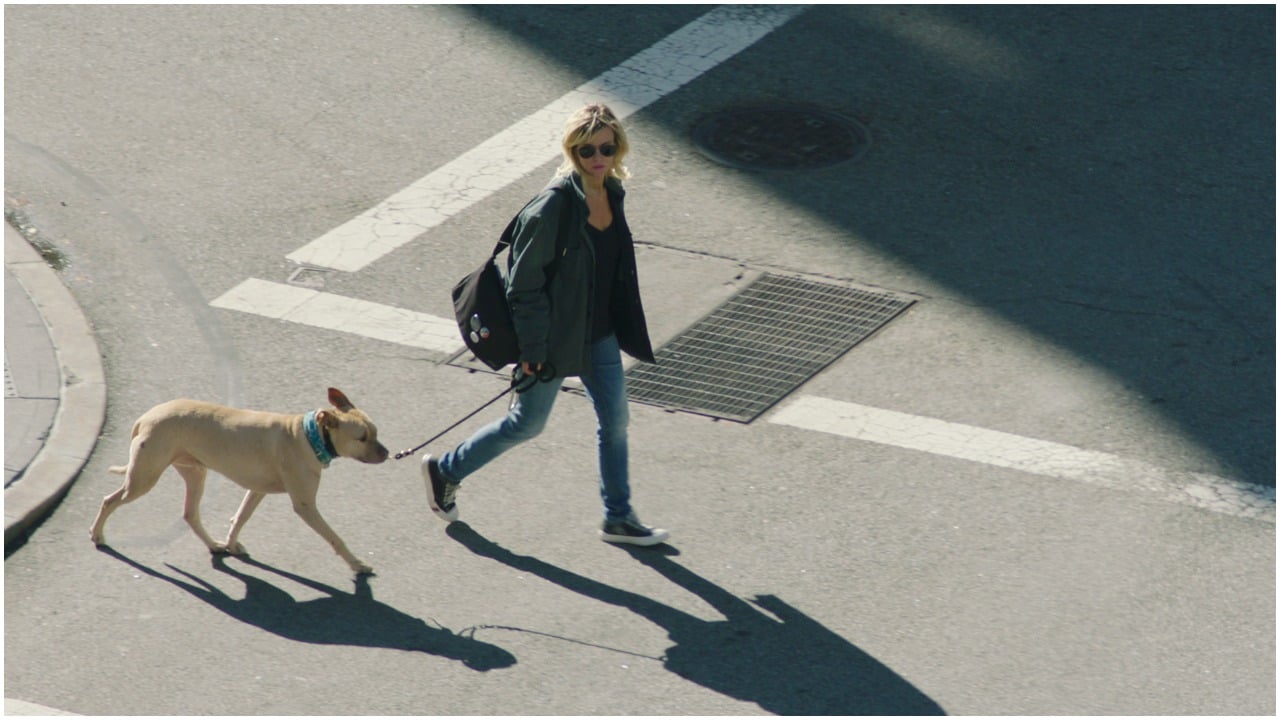 Sarma Melngailis's dog, Leon, is alive and has his own Instagram account
The beloved dog of restaurateur Sarma Melngailis, a pitbull named Leon, is still alive and currently 12-years-old.
According to the dog's Instagram account, @oneluckyrescuedog, operated by the "vegan queen," Leon and she currently reside in Harlem, New York.
RELATED: Lizzo's Vegan Chicken Sandwich Recipe Is Based On a Popular Fast Food Chain
Melngailis started the social media account for her dog in Dec. 2014, so the many posts of her pup wouldn't "clog" her personal page. Over the past seven years, the Pure Food and Wine founder has regularly uploaded pictures of Leon interacting with others, dressed up for holidays, and reading books.
The most recent post includes a screengrab of the Netflix series Bad Vegan. Fame. Fraud. Fugitives, based around Melngailis, offering "pawtographs" in the caption.
Melngailis offered more backstory behind Leon's adoption in a blog post
The vegan author attached a link in the biography for Leon's Instagram account that directed followers to a 2010 blog post she wrote when first adopting the pitbull, titled, "The Most Insane Greatest Thing I've Ever Done."
She included more backstory behind adopting Leon that the Netflix docuseries left out. For example, the Latvia native explained shortly before finding her beloved pitbull; she cared for a rescue dog, Bazooka, owned by a server at a restaurant.
Even though she fell in love with Bazooka, the restaurateur didn't think her busy lifestyle allowed for a dog. Remembering how she felt caring for the rescue dog, Melngailis suggested the same thing for actor Alec Baldwin, who frequented her restaurant and seemingly had a crush on her.
As told in the Netflix series, he ignored the several emails she sent him with rescue dogs, including one featuring Leon. Originally named Quinn at the time, she eventually adopted him, renaming him Leon, after the Jean Reno-portrayed hitman in 1994's The Professional, Trujillo for the last name of heavy metal band Metallica's bassist, Sterling Britt after her ex-boyfriend, and kept the shelter name as a middle name.
Leon played an essential part in Melngailis's story
As told in the four-part Netflix docuseries, the New York-based chef opened the city's first fine-dining raw food establishment, Pure Food and Wine, in 2004 with then-boyfriend, vegan chef Matthew Kenney.
After their relationship soured, she gained ownership over the restaurant, launching attached takeaway retail store One Lucky Duck Juice and Takeaway the following year. At the height of her success, she met Baldwin, who frequented the restaurant, but they didn't begin a relationship as she had a boyfriend.
When the actor implied he wanted to date, the restaurateur pointed him to a slew of rescue dogs, eventually adopting one she eventually named Leon. The two spent a lot of time together before she met "Shane Fox" after noticing his Twitter communication with Baldwin. Even though many things seemed "off" about him, including what he did for a living, Leon's approval of Fox, actually named Anthony Strangis, encouraged her to trust him.
Additionally, he convinced her he could make Leon immortal, persuading her to send him millions throughout four years, ultimately ruining her businesses. She served four months in jail on defrauding investors and criminal tax fraud charges. Bad Vegan. Fame. Fraud. Fugitives. is streaming on Netflix.
RELATED: 'Bad Vegan': Where Is Sarma Melngailis's Ex-Boyfriend, Matthew Kenney Now?