Badfinger Is Named After What The Beatles Originally Wanted to Call 'With a Little Help From My Friends'
Badfinger is named after what The Beatles originally wanted to call their Sgt. Pepper track, "With a Little Help From My Friends." So that means The Beatles almost called Ringo Starr's song something completely random. Here's what Paul McCartney had to say about it.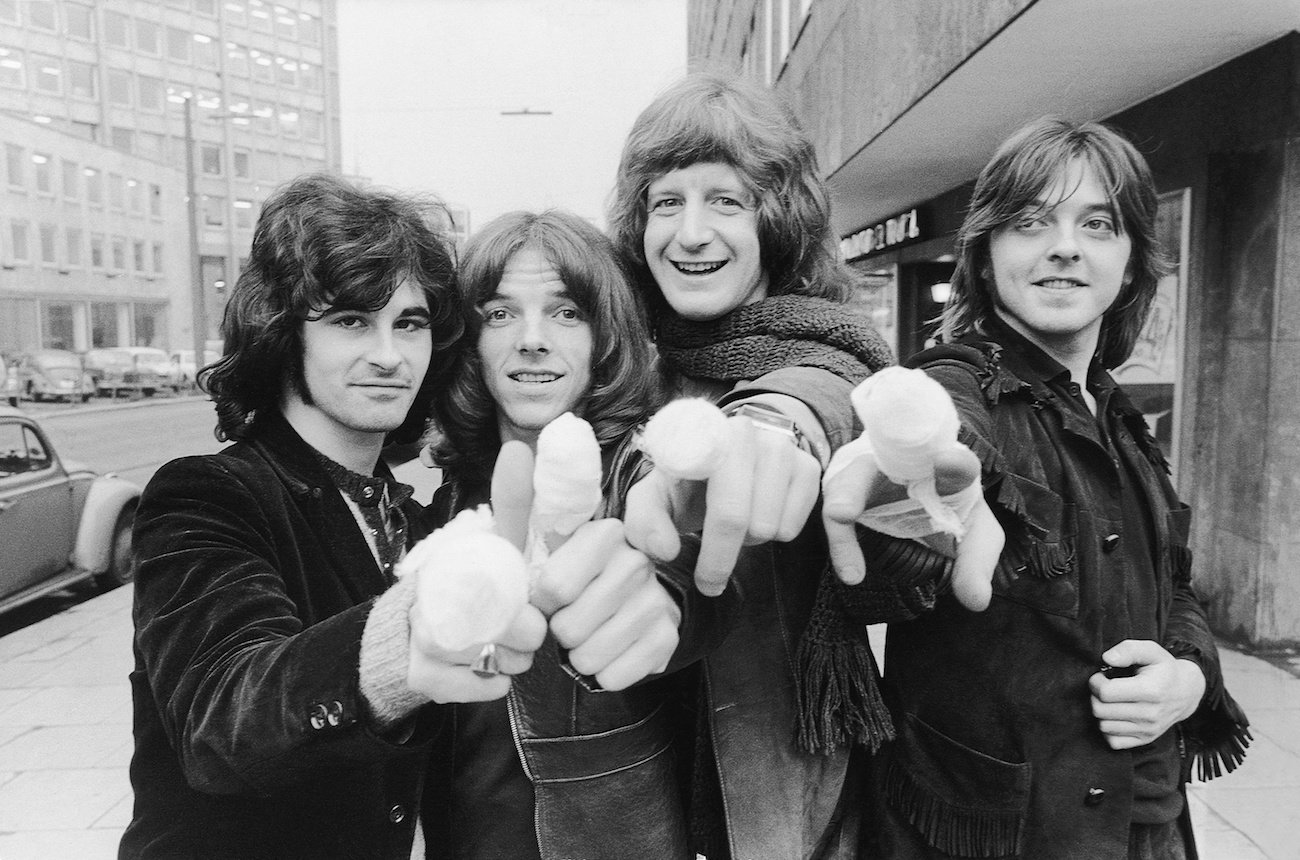 Badfinger got its break thanks to The Beatles and their record label, Apple Records
In the late 1960s, Paul lived in London and had time to produce other artists between Beatles projects. One of the artists he produced was Badfinger, which The Beatles' road manager, Mal Evans, had recommended.
In The Lyrics: 1956 to the Present, Paul explained that when he and The Beatles decided to produce them through their record label, Apple Records, the band called themselves The Iveys.
The name changed soon after.
Badfinger is what The Beatles originally wanted to call "With A Little Help From My Friends'
Paul explained that since there was confusion with another band of the same name, the group changed their name to Badfinger. The name comes from "Bad Finger Boogie," which had been the working title for The Beatles' "With A Little Help From My Friends."
According to Ultimate Classic Rock, "Bad Finger Boogie" came about because John Lennon played the demo with an injured hand.
Paul wrote the band's song, 'Come And Get It'
Once Badfinger changed their name, Paul wanted to produce them and help launch their careers with a song that "would be a big success."
He was lying in bed one night, and instead of sleeping, he tried to think of a song. Finally, one popped into his head, and he thought it was pretty good. Then, Paul snuck downstairs to record the demo.
"It was basically a song for Badfinger," Paul wrote. "Fairly straight-up rock and roll, very straightforward. It's a bit like 'Love Me Do' – very similar thoughts. But again, I was trying to write a hit, so I didn't want anything too complicated…"
Paul got into Abbey Road Studio earlier than usual the next day to record it before the rest of The Beatles arrived. "Come And Get It" was recorded very quickly and simply. However, when Paul handed Bandfinger the tune, they wanted to put their spin on it. Paul told them not to; it was perfect if they played it as he had.
"I want you to do it faithfully, because this is the hit formula," he told them. "You've got to do it this way." Paul explained, "I understood that they wouldn't want to slavishly copy something I'd done, and I understood that they'd want to bring their own thing to it, but I was afraid that giving them that freedom could cock it up.
"Basically, I was saying, 'This is a finished painting, and if you just do a reproduction, it'll be yours, and I won't bring mine out. You will have painted it.'"
"Come And Get It" was a massive success for Bandfinger thanks to Paul and The Beatles' Apple Records.