Bam Margera's 'Wellness Agreement' That Got Him Fired From 'Jackass Forever' Is Far From Normal
The Jackass boys are back in town. Or at least most of the Jackass boys are. Bam Margera, a fan favorite, could be entirely cut from the soon-to-be-released Jackass Forever movie, aka Jackass Four.
There's no doubt that being in the Jackass crew is a medical risk, one that can send you to the hospital for days. Not as obvious is the stress that these dangerous stunts can put on one's mental health. Therein lies the dilemma with Bam Margera. Margera, much like his co-star Steve-O, has faced serious demons with drug and alcohol addiction.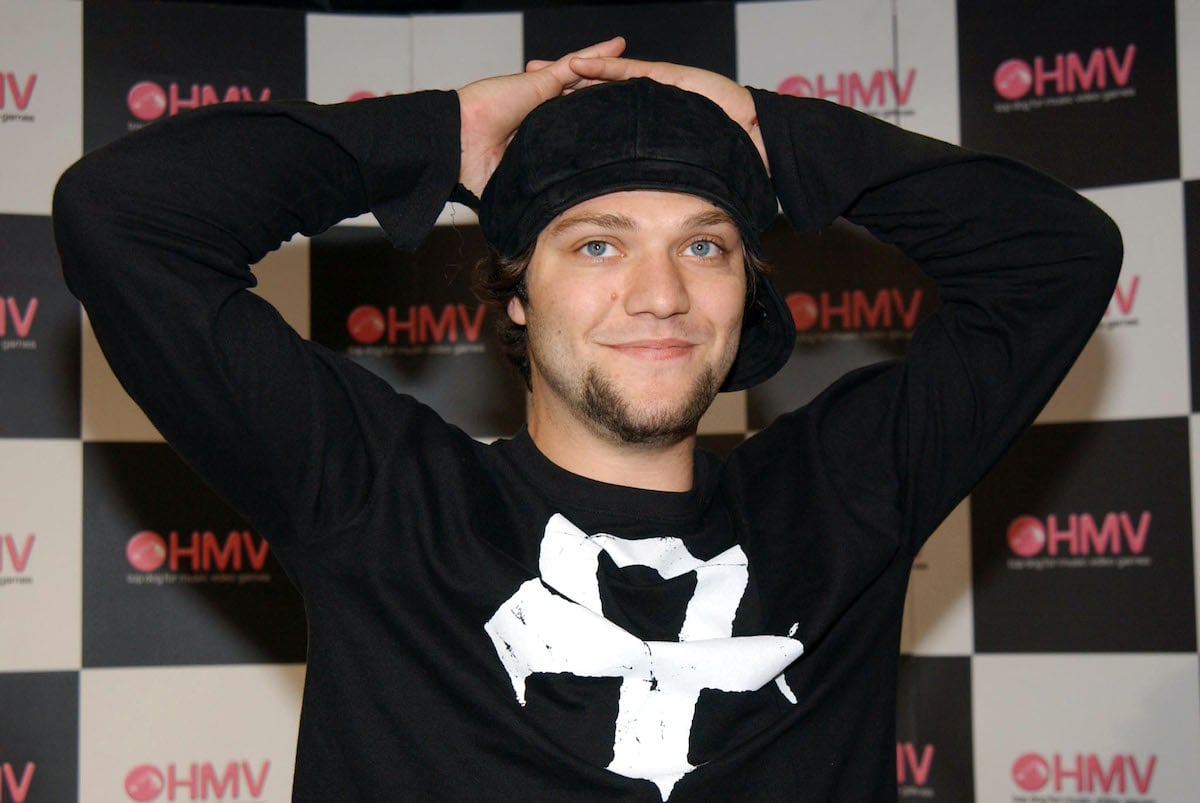 As such, Margera was required to enter a unique contract to be able to participate in Jackass Forever. During production, he was accused of violating this contract and fired from the film. Margera disagrees with this termination and filed suit. Here is what you need to know about the Jackass lawsuit.
Bam Margera's involvement with 'Jackass Forever'
Like many of the surviving cast members of Jackass, Margera asked to partake in the fourth feature-length film. Margera was excited to get back on the big screen, even if it involved painful stunts and humiliating pranks. He began to draft ideas and started making plans, as reported by the Daily Mail.
However, all this work was for not, as Margera would be fired from the project. It is unclear if he was involved in any filming and if those scenes will make the final cut. Margera was fired for violating a very peculiar contract.
The 'wellness agreement'
As Margera has struggled with drug and alcohol addiction, he was required to sign a "wellness contract." This contract was pretty straightforward: stay sober or get fired. Under the terms of the contract, Margera was subject to three breathalyzers a day, two urine tests a week, and regular hair follicle tests.
Additionally, Margera was required to take all his prescribed medications under the supervision of a doctor hired by Paramount. Despite all this oversight, it seems Margera didn't pass a drug test and was fired from the movie. According to Margera, he tested positive for Adderall, a drug he's been prescribed for years as a way to treat his ADHD.
Margera initially took the firing without any public complaint, but a year after the fact, he decided to sue. The defendants include Paramount Pictures, MTV, Spike Jonze, Johnny Knoxville, and several other production companies, as reported by Vice.
The defendants have yet to comment on their side of the story. Margera also asked his fans to boycott Jackass Forever. Regardless of the lawsuit, it seems Margera has been unable to remain sober. In a teary-eyed rant on social media, Margera appears to be intoxicated. In it, Margera proclaims:
"Who the f— cares if I'm drunk or not anymore. Jackass has put me through f—— hell."
Drunk in the limelight
While Margera's story is a sad one, especially considering the early death of fellow Jackass star Ryan Dunn, at least he wasn't one of these actors who were drunk on set. Spoon University found some notable examples. Anna Kendrick accidentally had her non-alcoholic beer swapped for the real deal on the aptly named Drinking Buddies.
Shia LeBoeuf routinely got smashed offset while filming Lawless. Even Daniel Radcliffe got so drunk on nights before filming that he was hammered during many scenes in the beloved Harry Potter franchise. Margot Robbie even took a few shots when filming The Wolf of Wall Street, but this was to calm her nerves for love scenes with Leonardo DiCaprio.
How to get help: In the U.S., contact the Substance Abuse and Mental Health Services Administration helpline at 1-800-662-4357.
RELATED: Lena Dunham Celebrates 2 Years Sober After Addiction to Anxiety Medication