Barack Obama Reveals How He and Michelle Fell Back in Love After the White House Strained Their Relationship
During their eight years in office, former President Barack Obama and Michelle Obama were viewed by many as #couplegoals. But since the pair have been out of the White House, they have both opened up and gotten real about their relationship and the toll being in office had on their union.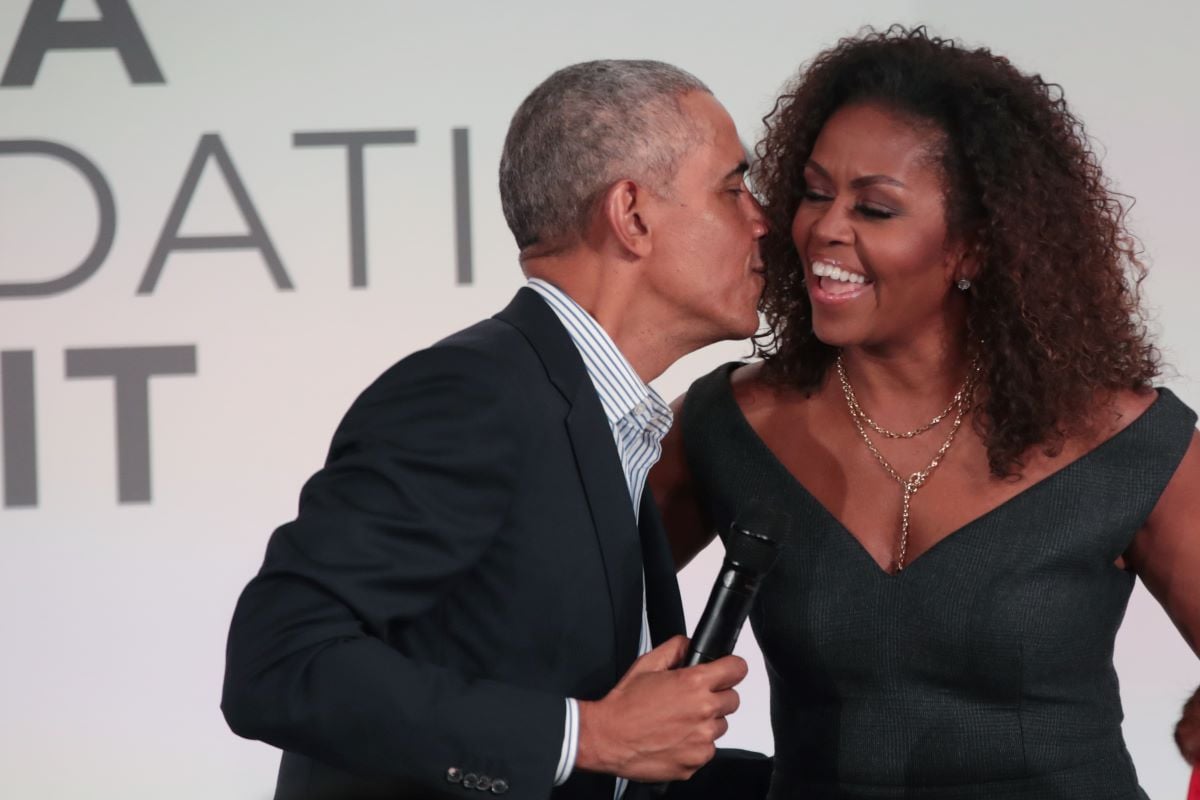 The presidency's strain on Barack and Michelle Obama's Marriage
Obama opened up about his journey to be president in his new book, A Promised Land, and revealed that Michelle was not initially happy when he spoke to her about running for president.
"She gave me a hard look and got up from the couch. 'God, Barack…When is it going to be enough?'" he writes in the book. "Before I could answer, she'd gone into the bedroom and closed the door."
And while he was in the White House, he worried that the presidency may have pushed them too far apart.
"There were nights when, lying next to Michelle in the dark, I'd think about those days when everything between us felt lighter, when her smile was more constant and our love less encumbered and my heart would suddenly tighten at the thought that those days might not return."
In a new interview with People, Barack spoke about his marriage during those years.
"Michelle very much believed in the work I did but was less optimistic about what I could get done. … She's more skeptical about politics and more mindful of the sacrifices to the family," he told the outlet.
How Barack and Michelle restored their marriage
Though there were definitely stresses in the White House, there were good moments as well.
"I think we came out of it whole," he told the outlet. "There were great joys in the White House. There was never a time where we didn't recognize what an extraordinary privilege it was to be there. Most importantly, our children emerged intact and they are wonderful, kind, thoughtful, creative — and not entitled — young women. So that's a big sigh of relief."
And after they left the White House, Barack and Michelle were able to relax and reconnect.
"We did," he said. "It was like a big exhale right after we left office. It took some time to talk about how she had felt. Once [the presidency] was done, there was possibility of her opening up … but more importantly, just her being able to let out a breath and relax."
RELATED: Michelle Obama Reveals the Secrets to a Good Marriage and How to Pick the Right Partner
Michelle and Barack view each other as a team
Michelle has also admitted to the hard times that she has gone through with Barack in her book Becoming but ultimately, she and her husband have been able to make it through the many hardships they have suffered because they look at each other as teammates.
"People aren't perfect," she said while speaking to Conan O'Brien on an episode of her podcast. "Marriage is hard. It's a struggle for everyone. But, the question you have to ask is do you want to spend this life with somebody? Do you want to build something with someone? And there's no magic way to make that happen."