Barack Obama Shared the Struggles of Balancing the Responsibilities of Being President and a Father at the Same Time — 'I Couldn't Do Normal Stuff With Them'
Barack Obama had immense responsibility as President of the United States. His time and energy were often being pulled in a million different directions, which forced him to limit his time with his family.
In his recently-released book, A Promised Land, Obama went into detail about the struggles he faced as he balanced his presidency and fatherhood.  
Barack Obama wanted to be more active in his daughters' lives than his father had been in his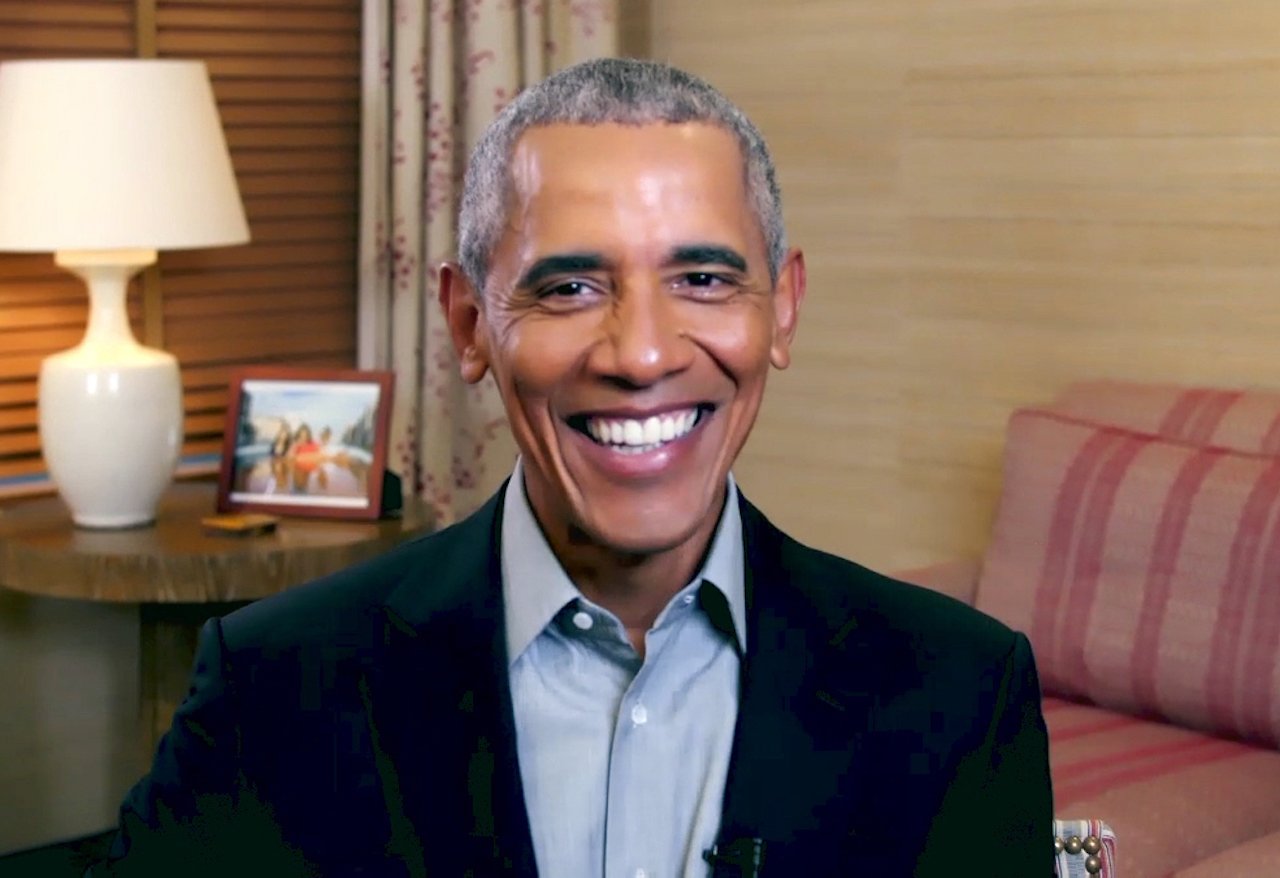 RELATED: Michelle Obama Reveals the Secrets to a Good Marriage and How to Pick the Right Partner
Obama has documented his relationship with his father on numerous occasions. He frequently shares stories about how his father was not very present in his life, and how his mother took on the responsibility of raising him.
When the time came for Obama to start his own family with his wife, Michelle, Obama wanted things to be different. He knew how important it was that he be in his children's' lives, regardless of his immense responsibilities as president. He detailed the revelation while promoting his new book, A Promised Land on Jimmy Kimmel Live.
"I was very proud of the work I did, and the service," Obama said. "And at the same time, as I described in the book—look, my dad wasn't there when I was growing up. And when I married Michelle and we talked about starting a family, I said to myself, 'I'm going to do things differently. I'm going to make sure my daughters know me, they know they're loved, they know they're supported. …"
Barack Obama had difficulty balancing fatherhood and leading America
In the grand scheme of things, Obama feels like he did a good job of being there for his kids. However, he didn't shy away from acknowledging how his job got in the way of quality time with his daughters.
"Overall, they'd say, I think, that I did a good job on that front," Obama said. "But there were a lot of times where I'd be gone more than I wanted, especially during the campaign for the presidency. You know, there were times where I'd have to leave early in the middle of something because some crisis comes up."
Barack Obama wasn't able to experience normal family activities with his kids
In Obama's opinion, the hardest part of being president was the lack of normalcy in his life. Because of the nature of the position, he was not able to partake in many of the activities that normal American families are able to do together.
"The maybe most frustrating [thing], I couldn't do normal stuff with them," Obama said. "I describe how if we wanted to go to a bookstore while I was president, I mean, you ]'d have the S.W.A.T. teams, … they'd have to bolt down the manhole covers in front of the store."
Barack Obama had some perks as president, too
Even though being president had more than its fair share of challenges for Obama, it also provided some unique benefits.
"The good news, though, was—and I didn't anticipate this, this ended up being a weird benefit of the presidency—you don't have a commute. … You live above the store. I was able to make sure that I was having dinner with them every night at 6:30. …"