Barack Obama Unveils 2021 Summer Playlist Featuring J. Cole, SZA, George Harrison, Drake, Lil Baby, and More
There's so much to look forward to at this time of year, but especially former President Barack Obama's summer playlist. Each year, Obama releases a list of songs that have become his favorites at that point in time. They're always full of hits, covering a variety of genres and artists to ensure there's something for everyone.
Barack Obama's 2021 summer playlist is no different, offering up music that everyone will enjoy, whether you like R&B or hip hop, pop or country, or anything in between.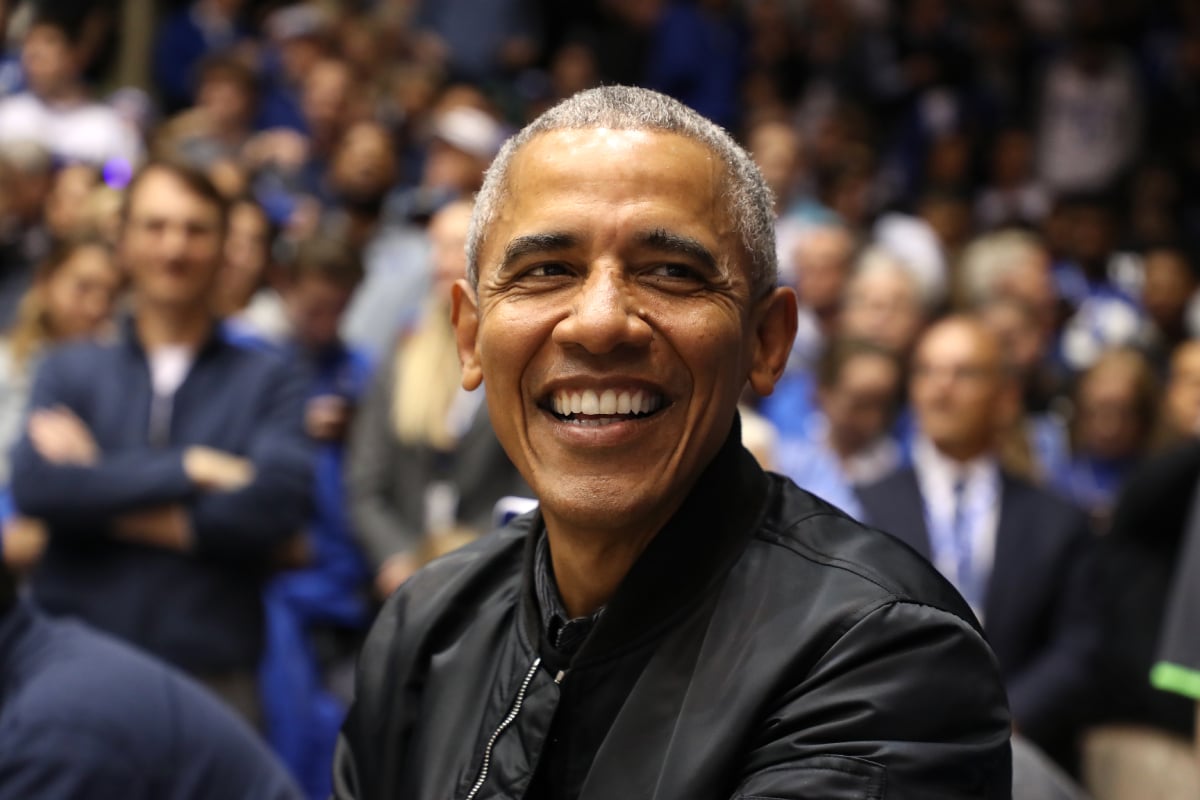 What's on Barack Obama's 2021 summer playlist?
Obama took to his Instagram page on Saturday, July 10, to share the songs that have been the soundtrack to his summer. "With so many folks getting together with family and friends, there's a lot to celebrate this summer," he wrote. "I put together a playlist of some of the songs I've been listening to lately—it's a mix of old and new, household names and emerging artists, and a whole lot in between."
Such songs include Jazmine Sullivan's "Pick Up Your Feelings," Migos' "Straightenin," George Harrison's "My Sweet Lord," Silk Sonic's "Leave the Door Open," Rihanna's "Desperado," The Rolling Stones' "Tumbling Dice" and Stevie Wonder's "If You Really Love Me."
There's also "I'll Be Your Baby Tonight" by Bob Dylan, "Neighbors" by J. Cole, "Good Days" by SZA, "Lush Life" by Ella Fitzgerald, and "Wants and Needs" by Drake and Lil Baby, among others. The playlist can be streamed now on Spotify.
RELATED: Barack Obama Wants This Iconic Rapper to Play Him in a Movie
Fans are loving his playlist
As always, fans are praising Obama's ear for music and are looking forward to checking out those tunes.
"I love his wide taste of music," one fan wrote.
"Oh you came with the 🔥," said another.
"Nice selection 🎶🔥," a third wrote.
"This is screaming Leo energy, Mr. President!!" commented another. "We love to see it!!
"Coolest American President EVER," said a fifth message.
The post comes a day after the release of Obama's summer reading list, which contained some of the books he's enjoyed the most this year. Listing off reads such as Eric Nguyen's "Things We Lost to the Water" and David Diop's "At Night All Blood Is Black," he wrote that he hopes readers "enjoy them as much as [he] did."
RELATED: Barack Obama's Favorite TV Shows and Movies, Revealed
What was on Barack Obama's 2020 summer playlist?
Obama's 2020 summer playlist also had all the vibes, featuring artists Leon Bridges ("Texas Sun" featuring Khruangbin), Common ("Forever Begins"), Billie Eilish ("My Future"), Megan Thee Stallion ("Savage Remix" featuring Beyoncé), Mac Miller ("Blue World"), and WizKid ("Smile" featuring H.E.R.).
He also had Outkast ("Liberation"), HAIM ("The Steps"), Bob Dylan ("Goodbye Jimmy Reed"), Frank Ocean ("Cayendo"), Andy Shauf ("Neon Skyline"), Summer Walker ("My Affection" featuring PARTYNEXTDOOR), D'Angelo ("Higher"), and Chika ("Crown"). See it on his Instagram.
While you check that out, we'll be vibing out to his 2021 playlist. Happy listening!