Barack Obama Used to Listen to This Jay-Z Song While Preparing For Debates
Former President Obama's new memoir "A Promised Land" details many moments throughout his presidency, including his debate prep
Former Vice President Joe Biden is preparing to become the 46th President of the United States, and his former boss Barack Obama has been an outspoken critic of how the current occupant of the White House, Donald Trump, has been handling things in the wake of his loss.
Obama just released a new memoir, A Promised Land, which chronicles the former president's early political career in Chicago, his rise to the presidency, and his first few years in office.
To coincide with the release of the book, Obama released a playlist on social media of some of his favorite songs from different moments throughout his presidency. It included songs from Beyoncé, Stevie Wonder, Gloria Estefan, and more.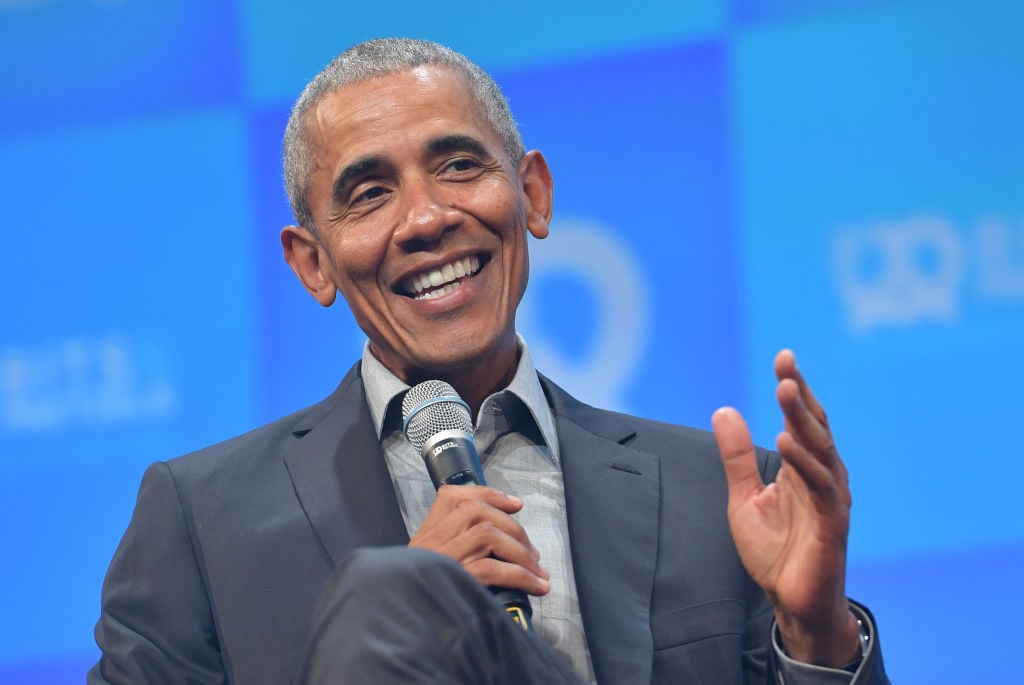 Beyoncé has a place in the Obamas' heart
Beyoncé has two songs on Obama's playlist, and one of them is from a special moment in his presidency. He and Michelle had their first dance together as President and First Lady at his first inaugural ball while Beyoncé sang Etta James' beloved classic "At Last."
"There were all sorts of performances I'll always remember—like Beyoncé performing 'At Last' for our first dance at our inauguration," the former president said.
In a 2012 radio interview with Cleveland's Z107.9, Obama discussed his relationship with the Carter family. He also revealed that he gave the recently new parents advice on raising their daughter Blue Ivy.
"I've gotten to know these guys over the first several years. They're good people," Obama mused. "They're down to earth. Beyoncé could not be sweeter to Michelle and the girls. So they're good friends. They really are down-to-earth folks. We talk about the same things I talk about with all my friends."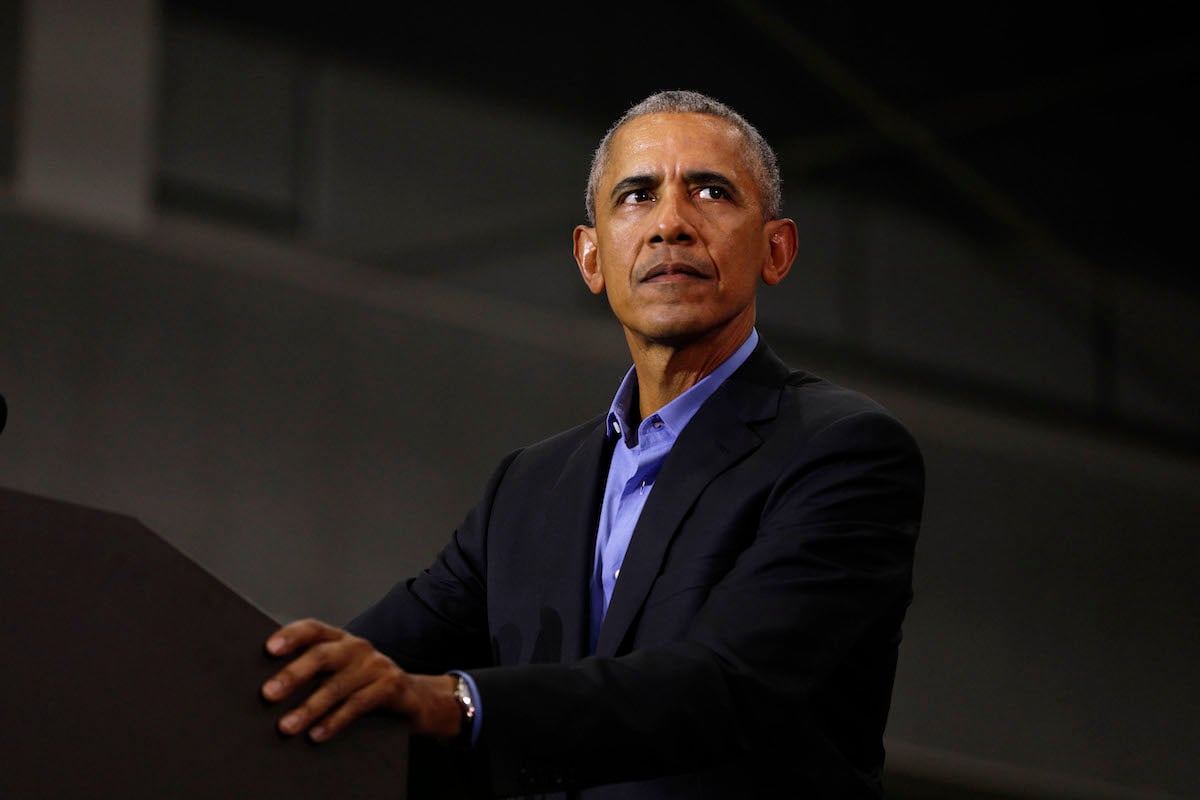 Obama had a routine when preparing for presidential debates
Obama also noted other points throughout his career where the artists and songs played an integral part. He recalled when artists including Stevie Wonder and Gloria Estefan gave educational workshops at the White House followed by evening performances.
He also reflected on moments in his presidential campaign. "While reviewing my notes ahead of debates, I'd listen to Jay-Z's 'My 1st Song' or Frank Sinatra's 'Luck Be a Lady,'" the former president said.
In "My 1st Song," Jay-Z raps about how he overcame life's obstacles through hard work and dedication, and as a result, he became more successful than anyone ever could've imagined.
Obama also talked about the track in his Z107.9 interview, saying it was his favorite song by the rapper during his reelection campaign because it reminds him to "always stay hungry."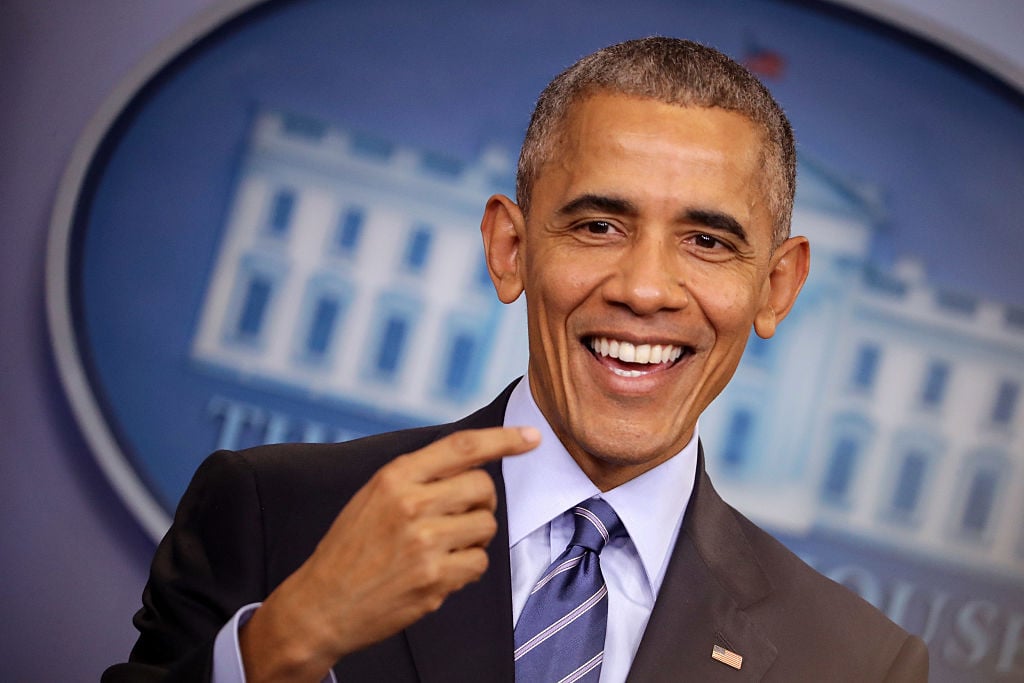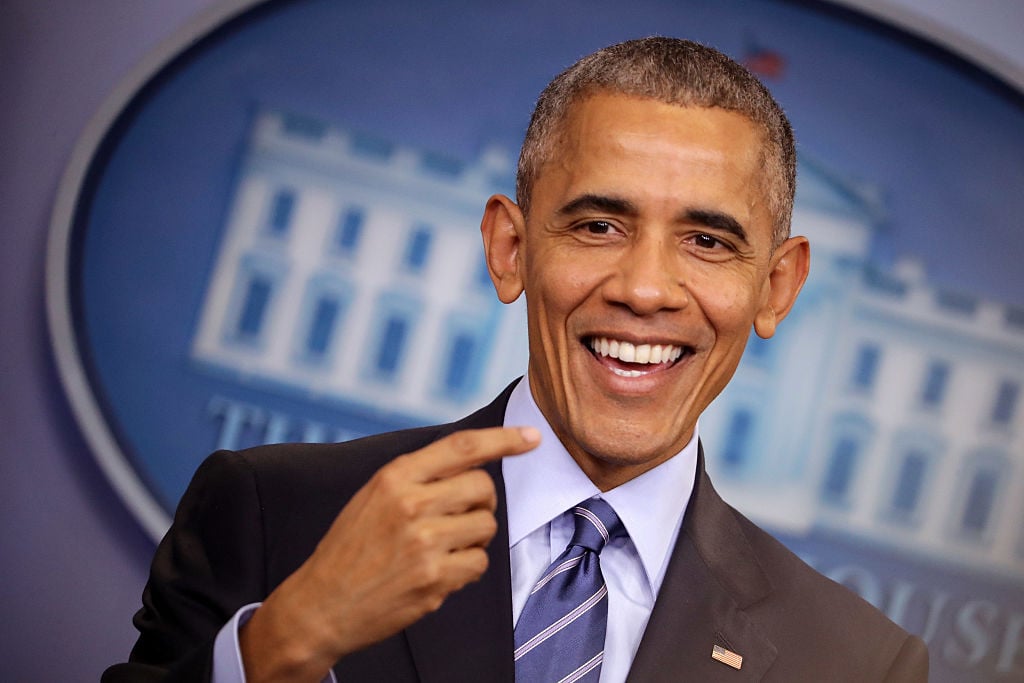 Barack Obama and Jay-Z have a special bond
In 2017, Jay-Z made history by becoming the first hip-hop artist to be inducted into the Songwriters Hall of Fame. Obama introduced the Grammy-winning rapper in a video message at the ceremony and spoke about the connection that they share.
"I like to think Mr. Carter and I understand each other," the former president said. "Nobody who met us when we were younger men would have expected us to be where we are today."
"We know what it's like not to have a father around," Obama continued. "We know what it's like not to come from much, and to know people who didn't get the same breaks that we did. So we try to prop open the door of opportunity so that it's a little easier for those who come up behind us to succeed as well."