Barbara Corcoran Says Her 'Shark Tank' Entrepreneurs Need to 'Get Creative' to Survive the Current Economic Downturn
Shark Tank stars Barbara Corcoran, Mark Cuban, Lori Greiner, Robert Herjavec, Daymond John, and Kevin O'Leary have been more active than usual on social media during the coronavirus crisis. Posting advice for small business owners on how to weather the current economic storm hitting the nation due to the pandemic, the Sharks are trying to offer words of wisdom to help those financially impacted.
Corcoran is a fan fave on the reality show, often taking aspiring entrepreneurs under her wing when she invests in their startups. The real estate mogul recently shared some of her thoughts on how business owners can get through this very difficult time.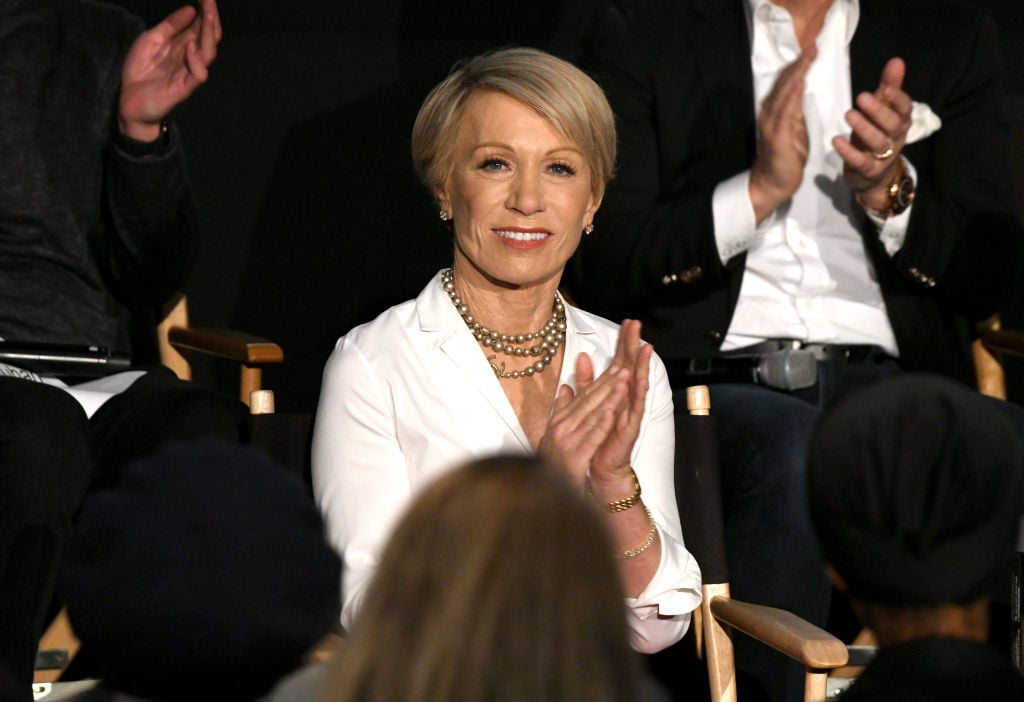 Corcoran's take
According to the Washington Post, the $2 trillion federal coronavirus relief package signed last week includes a nearly $350 billion for small businesses to receive stimulus loans and grants through what is now called the Paycheck Protection Program. While this is a step in the right direction, Corcoran fears that it may not be enough to keep startups afloat, sharing that businesses she has invested in have already needed to layoff 25-30% of their employees in the past 14 days.
"That's a lot of people, and so unless something happens that's dramatic that turns this around, which we're all hoping for the stimulus bill to do that, that translates into a very high unemployment rate," Corcoran said, according to Yahoo! Finance. "Every one of my entrepreneurs are planning to apply for help. I'm wondering how long the help will go on."
The Shark Tank investor revealed that some of her entrepreneurs are running into challenges in just applying for the program. "We'll see what Friday brings," Corcoran said. "I have many small businesses that have been applying and [they] are having a hard time even applying for the help."
Corcoran praised the business owners that are thinking of out-of-the-box ways to keep from shutting down, stressing that many of her Shark Tank entrepreneurs need to truly remap their strategy going forward or will face certain closure.
"The smart ones are shifting their models, they are getting more creative," she said. "The smart ones will come through, but the great majority of investments I made, I don't expect them to make it honestly through this trough. I just don't."
Practical solutions
Corcoran often speaks fondly of a pair of entrepreneurs she invested in during Season 4 on Shark Tank. Striking a deal with Maine natives Sabin Lomac and Jim Tselikis for their food truck business Cousins Maine Lobster, Corcoran put $55,000 into the company in 2012. Four years later, the company brought in $20 million in sales and has grown into franchising, kiosks, and restaurants. "Barbara's influence on the company was felt from day one," Tselikis said, according to CNBC.
In discussing her Shark Tank investments that have been most affected by the coronavirus lockdown, Corcoran noted Cousins Maine Lobster as being heavily impacted by a drop in foot traffic. With the food company owners quickly shifting gears to focus on neighborhood delivery, Tselikis and Lomac have been able to rebound a bit and earned praise for their gumption from Corcoran.
"Their sales were off almost 70%," she said. "Now, they're off 40%, that's a sizable difference."
Small business owners lending a hand
Corcoran shared how many of her Shark Tank entrepreneurs are working in overdrive thinking of ways to cut costs to retain customers and as well as helping in relief efforts. "My Shark Tank companies are making me very proud right now," she wrote in Business Insider. "They continue to blow me away with their creativity and dogged efforts to reinvent themselves and change their business models:
Everyone is thinking creatively on how to do more."
The Shark Tank panelist finds that despite limited funds and contacts, many of her entrepreneurs have the essential qualities of resilience, ingenuity, and compassion that can help them get through this crisis.
"It's interesting that the people who have in small business sometimes the least resources but the most conviction find a way to help out," she said. "And these are exactly the entrepreneurs I am not the least bit worried about because they have a great way of standing on their feet and making room for the next guy and really making a difference."