Barbara Walters and Diane Sawyer: Which Journalist Has the Highest Net Worth?
Though on separate career journeys, Barbara Walters and Diane Sawyer both made history in the journalism field. They also managed to become celebrities due to their reach as television reporters and seasoned interviewers.
Depending on who's telling the story, Barbara Walters and Diane Sawyer were competitive with each other to the point of contention. But they both made their mark as women in an industry where they were often breaking down walls as "the first." Here is a look at each woman's net worth and how they compare.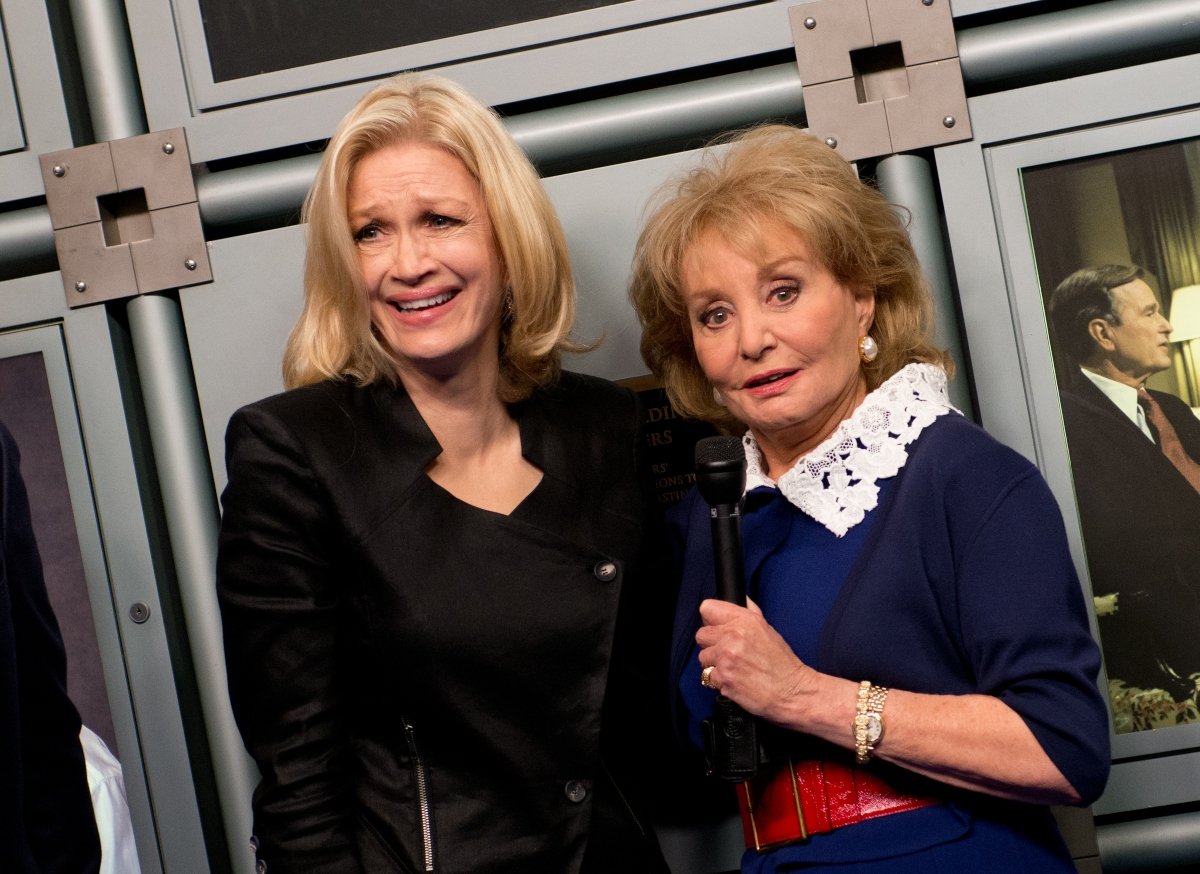 Barbara Walters and Diane Sawyer did not always get along
In December, Connie Chung went viral when discussing her time working at ABC alongside Barbara Walters and Diane Sawyer. She spoke to Andrew Goldman for an interview with The Originals podcast and said the two women competed for stories, and she was barred from going after the same leads.
This was corroborated by former producer Ira Rosen who worked with Sawyer at CBS and then with both ladies at ABC. He wrote about the experience in his memoir, Ticking Close: Behind the Scenes at 60 Minutes.
"When it was agreed Barbara would say the 'welcome' and Diane would say 'good night,' Barbara jumped in after Diane said good night to say her own good night," Rosen wrote. "They even counted the number of words each one had, introducing the stories. It was a total disaster," he said.
But the pair still somehow managed to keep things from reaching a boiling point.
Diane Sawyer got her start as a press aide
Before joining CBS as an anchor, Diane Sawyer worked for President Nixon's team as a press aide. In the early '80s, she joined CBS Morning News and by 1984, she made history as the first female anchor for 60 Minutes.
After leaving CBS for ABC, she earned a salary in the millions as an anchor on Primetime Live, 20/20, Good Morning America, and ABC World News. According to Celebrity Net Worth, Sawyer's fortune is estimated to be $80 million.
Barbara Walters accumulated wealth as an anchor and for 'The View'
Walters famously secured a $1 million annual contract with ABC in 1976 to co-anchor the evening news and climbed the ranks from there. When she became a host for 20/20, she also became a pioneer. Walters was the highest paid news anchor in history with a $12 million annual salary, according to Biography.com.
But she decided to pursue another project and left 20/20 to launch The View. When she kicked off the show in 1997, she was one of its co-hosts. Walters eventually stepped back from the table in 2014 but stayed on behind the scenes as an executive producer.
According to The Daily Beast, Walters sold her 50% stake in the show upon her departure, but the exact amount is unknown. Much of the former television personality's income was derived through media ventures, but she also was an investor.
Per Celebrity Net Worth, Walters' empire clocks in at $170 million. Though she's stepped back from the limelight, she remains an influential figure in media.