Barbara Walters Never Seems Intimidated By Celebrities — Here's Why
Barbara Walters isn't afraid or intimidated by celebrities. Here's why.
Barbara Walters rose to the top of journalism even before the 24-hour news cycle made celebrity newscasters such a phenomenon. Her long career includes an impressive list of interviews that have put her face-to-face with famous (and infamous) celebrities of all stripes for more than five decades.
Walters has earned the reputation of being unflappably cool even when she's discussing challenging topics or interviewing A-list stars that might intimidate others. How is Walters able to keep her cool around the rich and famous? It's part of her history. 
Barbara Walters has a long journalism career
Walters was born in 1929 in  Boston and attended Sarah Lawrence College in New York. After graduating with a degree in English in 1953, she did a brief stint as a secretary before landing her first journalism job, according to Biography.com.
She became an assistant to the PR director for Republican activist Tex McCrary. That opened the door to more work in the field, and Walters soon moved to CBS, where she wrote material for the Morning Show. 
In 1964, Walters began the role that would help define her career. She starred on the Today show alongside Hugh Downs.
In 1974, she was officially promoted to "co-host" and had to deal with journalism's sexist standards of the time. For example, Walters wasn't allowed to ask any "serious" questions until her male co-host had completed his own questions.
By 1976, her hard work — despite the gender barriers — was paying off in a big way. She received a staggering $1 million annual salary to co-anchor ABC's nightly news. She also moderated the third presidential debate between Jimmy Carter and Gerald Ford, giving her even further reach into American homes. 
Barbara Walters rose to fame despite criticism 
As Walters' star continued to rise, she faced harsh criticism — especially from male journalists. Many questioned Walters' credentials and argued that networks were using her fame as a publicity stunt.
Despite these mean-spirited comments, Walters continued to show her journalistic chops by taking on serious and important roles. In 1979, she joined 20/20 as a part-time correspondent. She even got the first interview with Richard Nixon following his resignation.
She continued with 20/20 — reporting on several major news stories — until 2004. When she finally stepped down from the role, she was 73. 
Despite that consistent work, Walters found time to start The View in 1997. Serving as both co-host and co-producer, Walters became even more of a household name as she expanded her audience.
Along the way, she was brushing shoulders with celebrities left and right — both as co-hosts and guests. The show continues to be an important part of the modern-day talk show landscape.
Celebrities (usually) don't ruffle Barbara Walters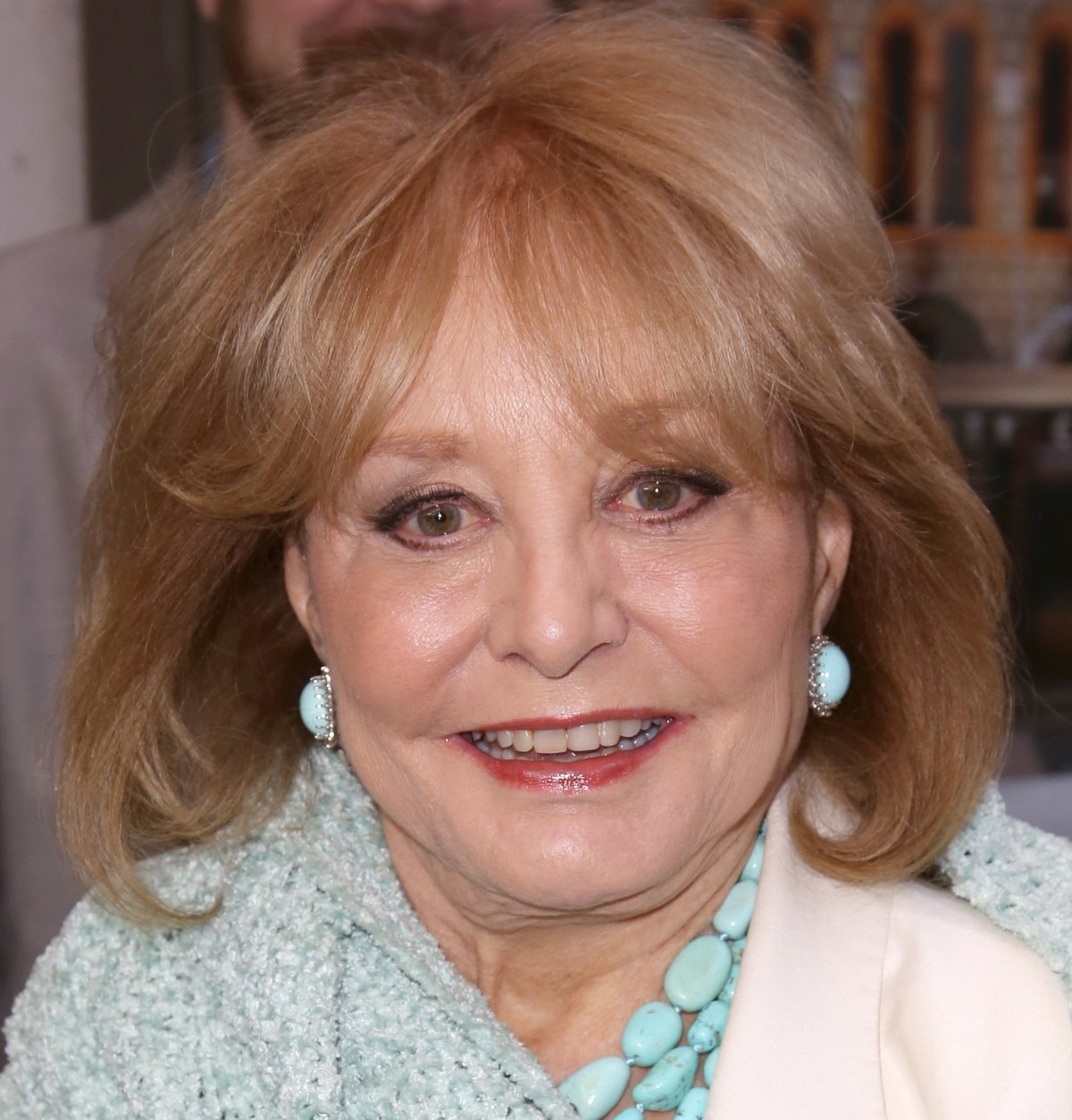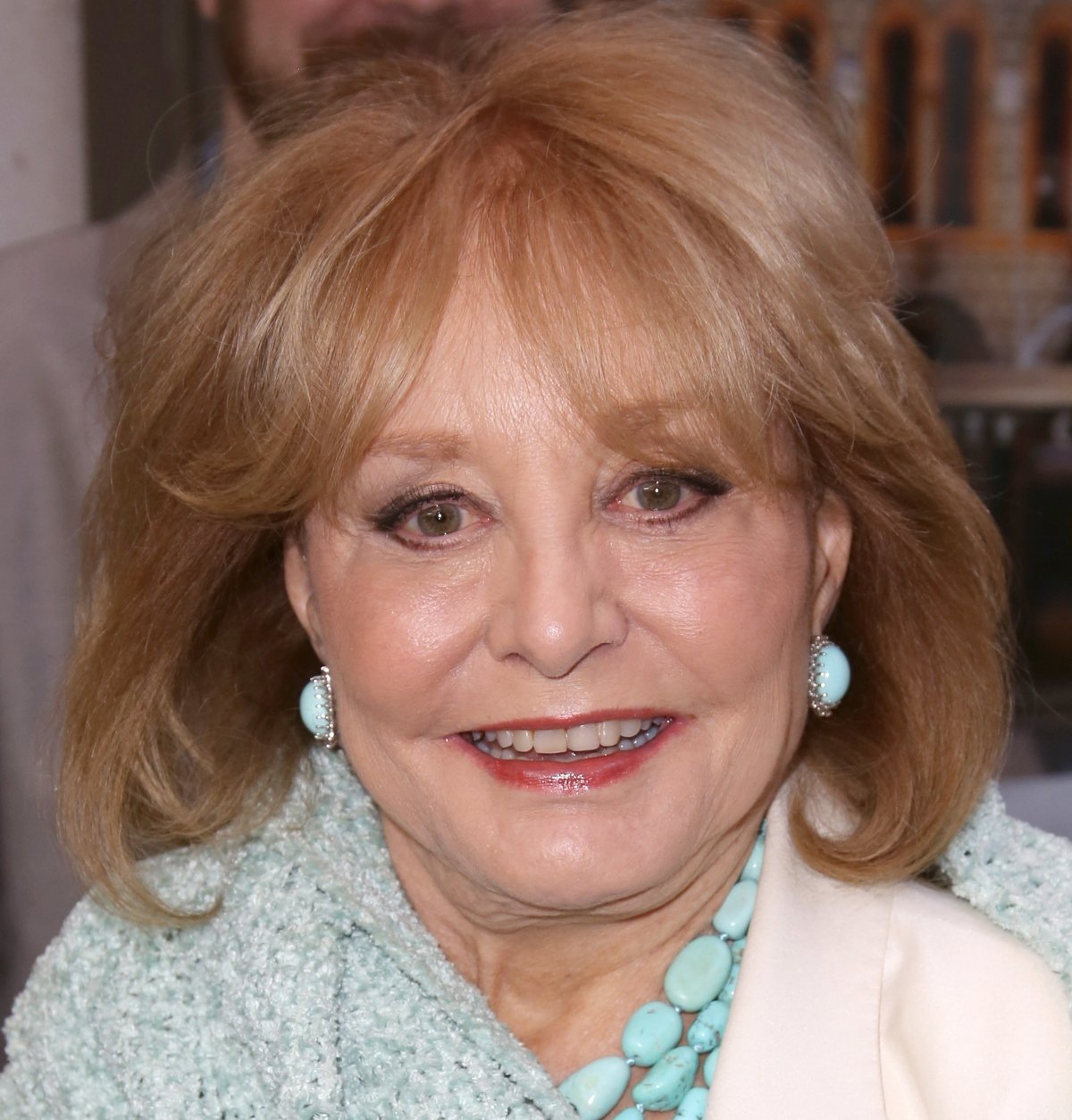 One of the things that has remained consistent about Walters through her decades of journalistic work is her unflappable nature. Whether she's interviewing someone about a breaking news story, diving deep into a political scandal, or simply sharing a laugh with an A-lister, Walters remains cool and collected.
What's her secret? Well, it doesn't hurt that Walters has been surrounding by celebrities throughout her life. 
Her father ran a chain of nightclubs throughout the 1930s and 1940s, and that meant that Walters frequently found herself among the rich and famous from an early age. This experience gave her the personality to handle interviews with figures who loomed as large as Margaret Thatcher, Hugo Chavez, and Monica Lewinsky.
One exception to the rule, however, came when Walters interviewed Clint Eastwood. The actor left her feeling out of sorts: "I got all flustered and goofy and told the cameraman to stop tape."