Barbara Weber Called Peter Weber's Girlfriend Kelley Flanagan the 'Daughter That I've Always Wanted'
Well, Peter Weber does not have to worry about his mom approving of his relationship with Kelley Flanagan. On the season premiere of The Bachelor: The Greatest Seasons—Ever, Chris Harrison checked in with Peter Weber and Flanagan. During the interview, Barbara Weber appeared and told Harrison that her son's girlfriend is the "daughter" she has "always wanted."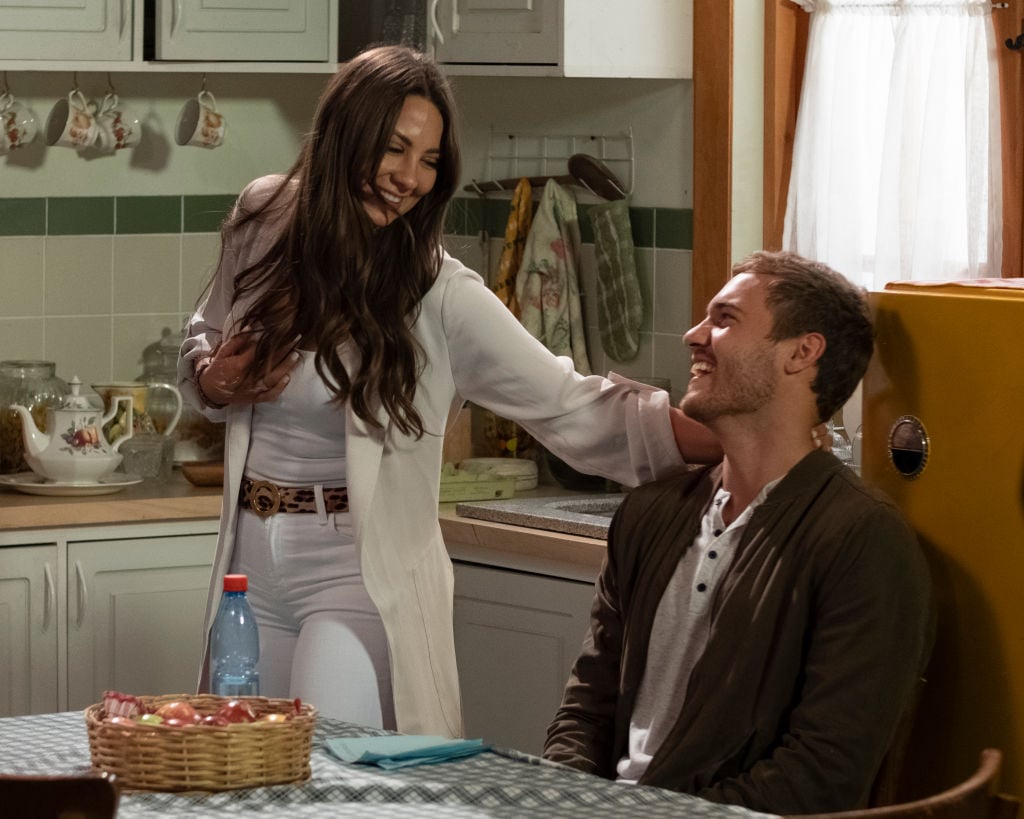 Barbara Weber did not get along with Madison Prewett
During the intense finale of Peter Weber's season of The Bachelor, Madison Prewett left the show, and Peter Weber proposed to Hannah Ann Sluss. However, the two ended their engagement shortly after the proposal.
Prewett and Peter Weber reconnected, and they reunited on stage during the taping for "After the Final Rose." Then Barbara Weber made her feelings about Prewett known, and she told the studio audience that everyone in Peter Weber's life knew his relationship with Prewett was "not going to work."
In an interview on Sirius XM, Harrison disclosed how he felt watching Barbara Weber clash with Prewett.
"And I went to Barb thinking, 'This will be sweet' … Maybe Barb will just say, 'Look, we don't love this, but it's my son so we're just going to give this a shot,'" Harrison said. "Holy cow. She brought out a water cannon and just beat Madison on live TV… My jaw dropped. I did not see that coming. She just tore the poor girl apart, and I didn't know what to do… I actually felt sick to my stomach… I felt really bad that this poor girl was getting taken apart like that on live TV because what is she supposed to do? And what's Peter supposed to do?"
RELATED: 'The Bachelor': Chris Harrison Felt 'Sick' Watching Barbara Weber Confront Madison Prewett on the Show
Barbara Weber approves of Kelley Flanagan
After the finale of The Bachelor aired, Prewett and Peter Weber decided not to pursue a relationship. On May 2, Peter Weber confirmed he was in a relationship with Flanagan, who he originally sent home on his season of The Bachelor.
Since the couple became official, Barbara Weber has published multiple posts on Instagram celebrating the relationship. In the interview on The Bachelor: The Greatest Seasons—Ever, Barbara Weber let fans know just how much she loves Flanagan.
"It's a dream come true," she said. "I love her, I love her so much. We get along so great, and it's like, you know, the daughter that I've always wanted."
Why Peter Weber ended up with Kelley Flanagan
While Peter Weber did not originally pick Flanagan on The Bachelor, the two sure are happy together now. In a Cameo birthday message for a 16-year-old fan, Peter Weber revealed the reason he ended up with Flanagan after his season ended.
"To be completely honest, I think just the nature of the show definitely works and I've said that since day one. I still believe it works, but I think specifically for the type of relationship between, you know, Kelley and myself just wasn't the most organic type of situation for us if it was going to actually work. And that's OK, that's totally OK because each relationship is different," he said in the video message.
Peter Weber continued, "We've kept coming back in each other's lives. So that's the way I look at it, definitely an unorthodox way but definitely worked for us in the end."