Are the Barbie Movies on Disney+?
Movies like Barbie as the Princess and the Pauper and Barbie in the 12 Dancing Princesses became a favorite of many Barbie fans worldwide. Years after their release, there are a few ways to binge-watch these nostalgic flicks.
Are Barbie movies available with a subscription to Disney's streaming platform, Disney+? Here's what we know about where to watch movies starring this Mattel character.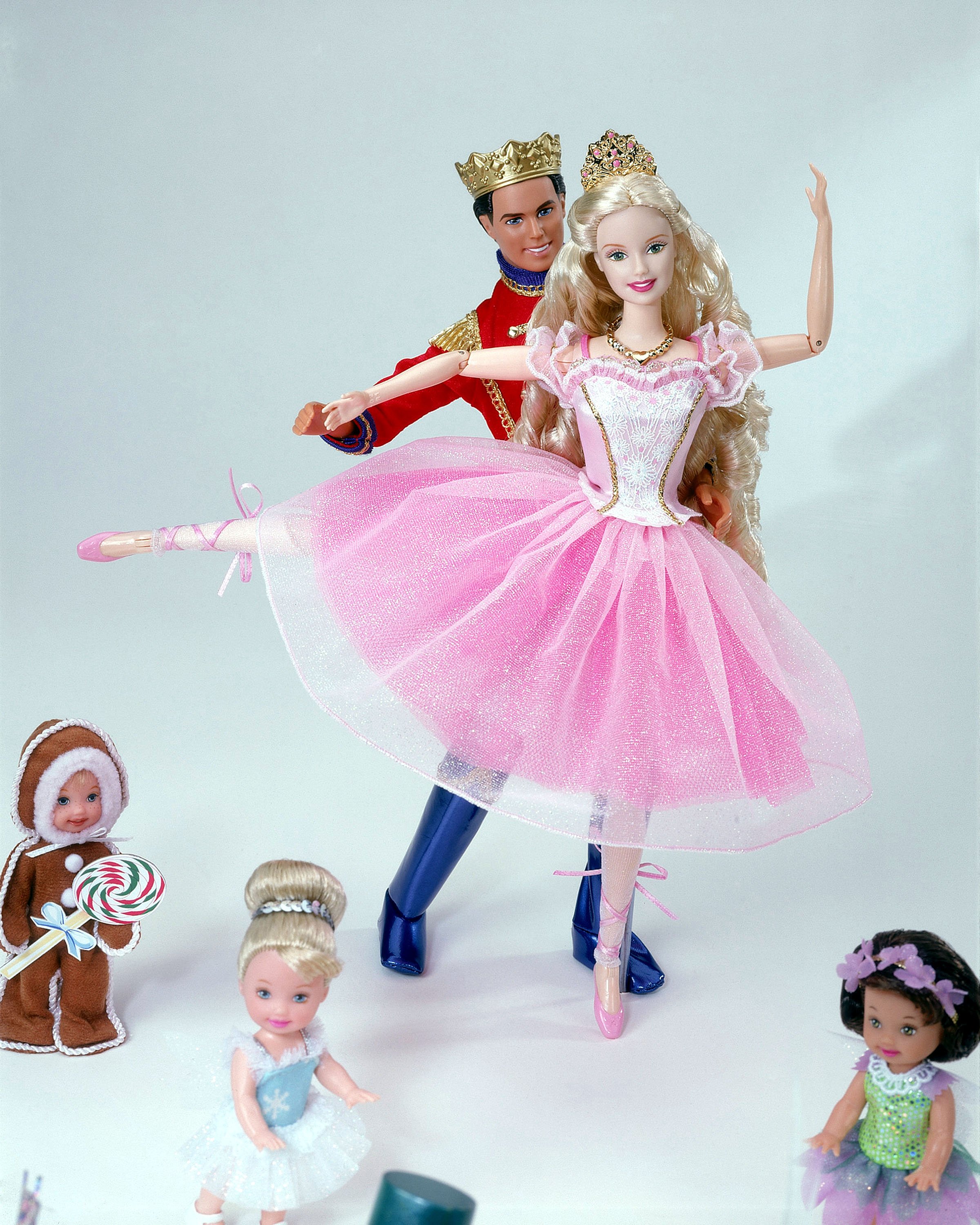 Barbie released several original animated movies, including 'Barbie in the Nutcracker' and 'Barbie of Swan Lake'
She's more than just a YouTube star and an iconic and inspiring toy. From 2001 to 2011, Barbie starred in at least one movie annually, telling stories to fans as well as her younger sister, Kelly. Some featured new characters, like the other 11 princesses in Barbie in the 12 Dancing Princesses.
Others featured original songs, including "I Am a Girl Like You" from Barbie as the Princess and the Pauper. Because they were originally released as direct-to-DVD films, there are a few ways to watch these animated films.
RELATED: From 'Nutcracker' to 'Princess and the Pauper,' Here Are Some of the Best Barbie Movies Ranked (And Where to Watch Them)
Are Barbie movies available on Disney's streaming platform, Disney+?
Disney+ is known for its family-centered content, releasing originals like High School Musical: The Musical: The Series, Star Wars' live-action series The Mandalorian, and the Disney-Pixar animated film, Soul.
However, Barbie movies are not available with a subscription to Disney+. There is a partnership between Disney and Mattel (the company that overseas Barbie and her products), that does not include the film rights to originals like Barbie in the Nutcracker.
According to The Motley Fool, there is an outstanding partnership between Mattel and Dreamworks, the company behind Shrek, How to Train Your Dragon, and The Boss Baby.
Barbie original movies are available for purchase physically at retailers like Barnes and Noble and Target. Digital copies can be purchased or rented, thanks to Amazon. There are still some Barbie originals available on other streaming platforms.
RELATED: Everything We Know So Far About the New 'Barbie' Movie Starring Margot Robbie
Some Barbie movies are available on rival streaming platforms, including Netflix
Although Disney+ does not house Barbie original animated movies, there is another streaming platform with some Barbie content. That's Netflix where, in the United States, subscribers can stream films like Barbie: Dolphin Magic and Barbie Princess Adventure.
Netflix also has shows like Barbie Life in the Dreamhouse and Barbie Dreamhouse Adventures. On Hulu, there's a Barbie documentary, Tiny Shoulders: Rethinking Barbie available for streaming, as well as content featuring the My Little Pony characters.
There are also rumors of a live-action Barbie film coming to theaters. This film will star Birds of Prey's Margot Robbie as the title character. The actor shared that this upcoming flick will give viewers, "something totally different — the thing you didn't know you wanted," according to Collider.
To learn more about Netflix and to subscribe, visit their website.