Barbra Streisand's Homemade Ice Cream Recipe Calls for Instant Coffee
Barbra Streisand is one of the most decorated and celebrated celebrities of all time. She also makes a lovely homemade ice cream with a surprising ingredient. 
Barbra Streisand is one of the most decorated and celebrated celebrities of all time. She's dazzled across various forms of entertainment and racked up two Oscar wins, multiple Emmy awards, several Golden Globes, and a Tony — giving her the coveted and rare EGOT status. With an estimated net worth topping $400 million, Streisand has certainly earned her way to the top of the entertainment industry. 
She also makes a lovely homemade ice cream with a surprising ingredient. 
Barbra Streisand has had an accolade-filled career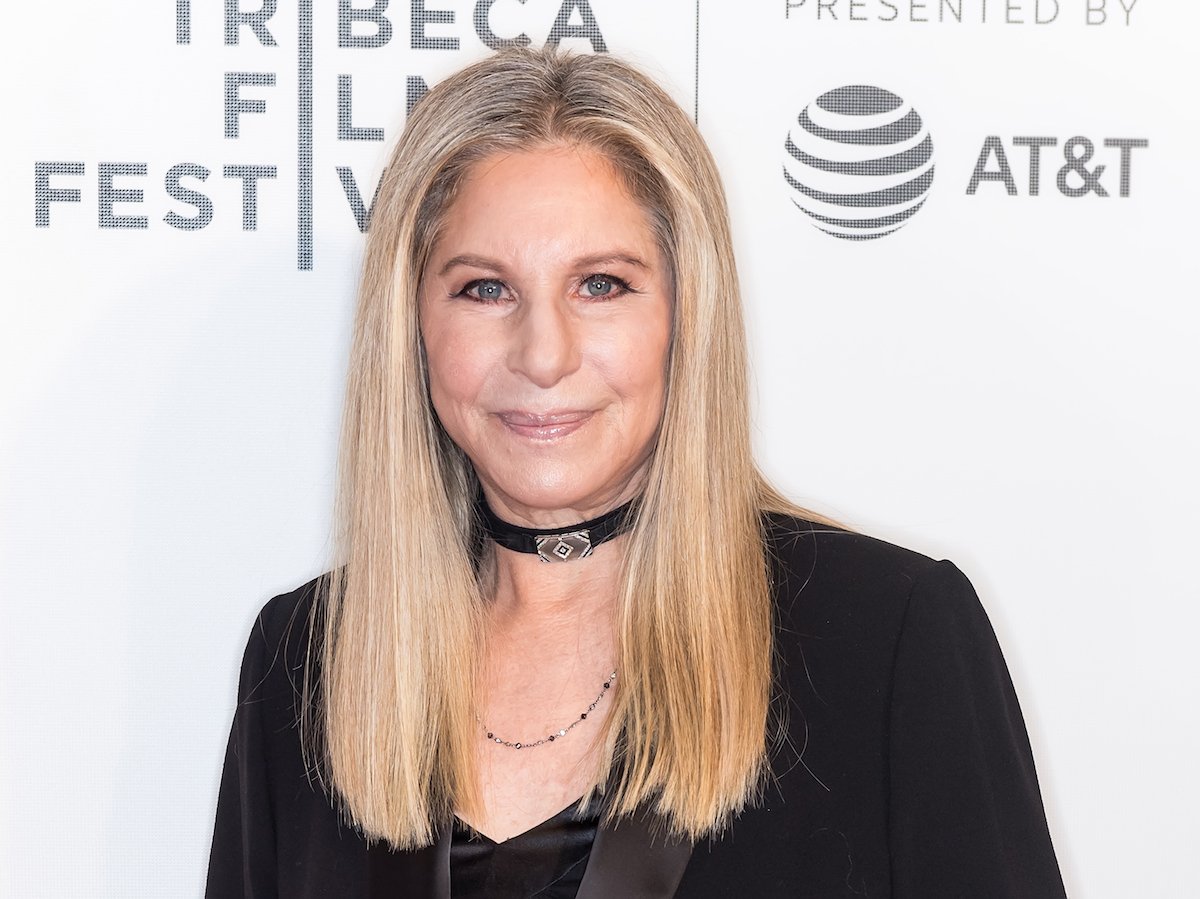 Born in 1942 as Barbara Joan Streisand — she later removed an "A" in the spelling to make it more "unique" — the star got her start by moving to Manhattan just months after graduating high school, as Biography.com reports. As she was stringing together office jobs, Streisand was encouraged to try out at a talent show, and her performance helped land her a gig as a cabaret singer. 
In 1962, she made her Broadway debut, receiving a Tony nomination right off the bat. That same year, she signed with Columbia Records, releasing her first album in 1963. That received two Grammy nominations. Clearly, everything Streisand touched turned to gold, and these early accolades predicated a career full of awards and critical acclaim. 
While some stars make it big in one industry before using their fame to explore another, Streisand has almost always had a reach in multiple entertainment formats. By 1965, she had made her TV debut (with My Name is Barbra) — earning herself instant Emmy awards. She didn't give up the stage for the small-screen, though, and her stage performance of Funny Girl in 1966 led the way to her first film appearance — a big-screen adaptation of the play released in 1968. 
From that point on, Streisand has been pretty much unstoppable. From Hello, Dolly! to The Way We Were to A Star is Born, Streisand had hit after hit in the film industry. Her music career continued to soar, and today she is one of the most recognizable celebrities of all time. 
Barbra Streisand's ice cream recipe does not require an ice cream maker
Once you've reached the kind of star power that Streisand has, pretty much anything you do is a newsworthy event, and that includes making homemade ice cream! 
A Vice article outlines her recipe and points out some unique elements of the approach, which uses marshmallows and dark chocolate for a decadent treat. Notably, Streisand's recipe for homemade ice cream does not require the use of an ice cream maker, making it a more accessible option for fans who might want to follow along but who don't have access to the appliance. 
What might surprise home chefs about this recipe is that it includes a couple of scoops of instant coffee! The grounds add some depth to the flavor profile without being overwhelming. 
Barbra Streisand continues to release music for fans
Acting hasn't been a big part of Streisand's life for the past decade. As her IMDb filmography shows, her last film credit was in 2016 (a voice part for Modern Family). Prior to that, she was in 2010's Little Fockers (where she played the part of Roz Focker for the final film in the Focker franchise) and 2012's The Guilt Trip. 
The star is now 80 years old, but she is still releasing music to keep her immense fan base connected. As Barbrastreisand.com shows, she released an album in 2021 that included ten tracks from her personal vaults that had never been released before.
From her highly decorated performances across various parts of the entertainment world to her coffee-enhanced ice cream, Streisand has left a lasting impression.