'Barefoot Contessa': Ina Garten's Favorite Recipe
'Barefoot Contessa' star Ina Garten loves this recipe the most.
Barefoot Contessa star Ina Garten makes hundreds of recipes, but there's one in particular she likes the most. Garten once revealed her all-time favorite recipe. Read on to learn which meal makes the Food Network host's heart sing.
Ina Garten says it's OK to use recipe shortcuts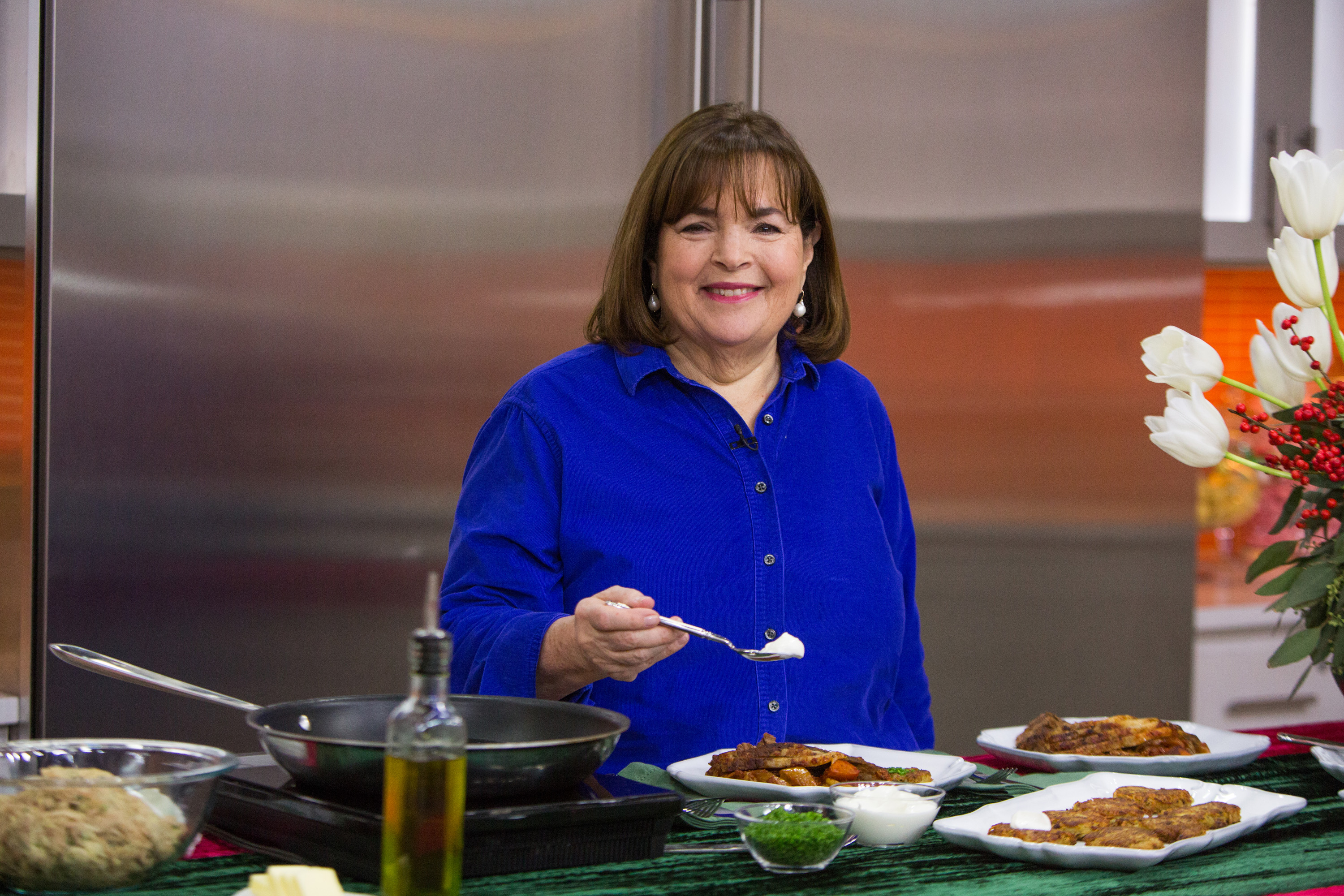 Garten isn't ashamed to take shortcuts when making her recipes. According to her, it's fine to use store-bought ingredients for some of your recipes. Some pre-made items she swears by are marinara sauce, pesto, puff pastry, phyllo dough, and white truffle butter.
"I always buy ready-made puff pastry and phyllo dough for sweet and savory tarts and appetizers," Garten tells Food Network. "I mean, why would you make it? Believe me if you had to make it yourself, you would never make palmiers."
There are some ingredients Garten encourages home cooks to make themselves. These ingredients include ricotta, grated parmesan, and breadcrumbs. Garten says breadcrumbs from the store don't have the same quality as ones that are freshly homemade.
"This is one of those times when homemade is better than store bought," says Garten. "Store-bought breadcrumbs are dry and [homemade] have much more flavor and much more crunch."
Ina Garten's favorite recipe
When it comes to all the recipes in her cookbooks, which one does Garten like the most? Garten reveals her favorite recipe is fresh fig and ricotta cake. "I've made it so many times it's crazy," she tells Katie Couric during an interview in her East Hampton home. "I think there's something about the ricotta and lemon and vanilla. They're all great flavors together."
At one point during the interview, Couric asks Garten how she feels when she's cooking. Garten confessed she's often "terrified" her meal won't come out the way she wants. "I'm the most nervous cook you've ever met," she adds.
Ina Garten says she's 'not that good a cook'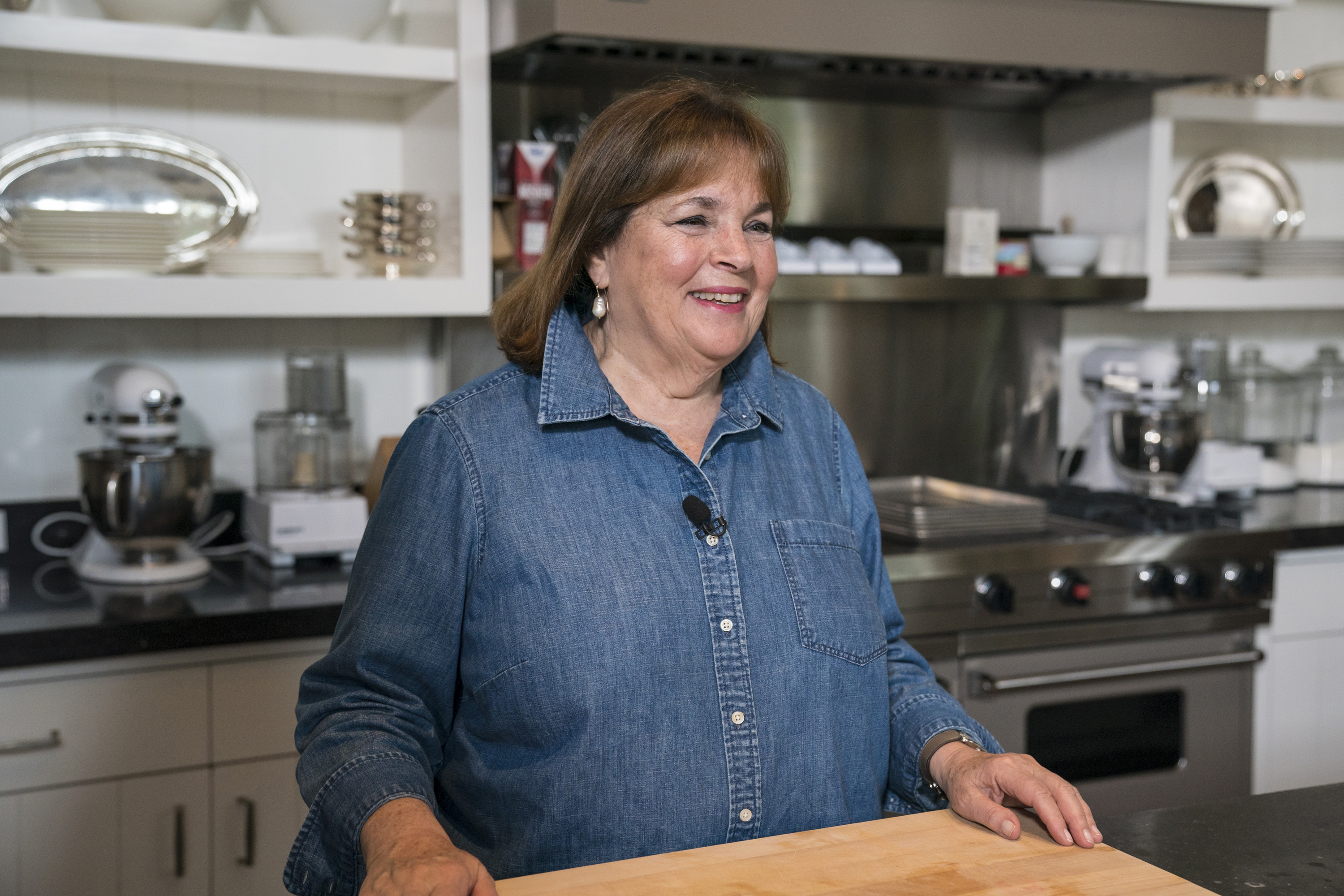 Although many people love Garten's cooking, she remains humble. The Barefoot Contessa star says she doesn't think she cooks that well. She says she simply puts a lot of effort into her recipes. "I'm actually not that good a cook," Garten told The Cut. "I just work really hard at it."
Garten says she wasn't allowed in the kitchen when she was a youngster. She was told by her mother that her job was to study. Her mother took care of the cooking. Garten eventually made her way into the kitchen. She then became a best-selling cookbook author. After almost 18 years at her Hamptons shop, Barefoot Contessa, Garten released her first cookbook, The Barefoot Contessa Cookbook.
"Just out of sheer desperation, I thought, OK, everybody wants me to write a cookbook, I'll write a book," says Garten in her interview with The Cut. "And while I'm doing that, I'll figure out what I'm going to do next." After writing another cookbook, Garten's next step was her cooking show, Barefoot Contessa.
Follow Sheiresa Ngo on Twitter.