'Barefoot Contessa' Ina Garten Has Been Married to Jeffrey for Over 50 Years — 10 of Their Cutest Moments
Barefoot Contessa star Ina Garten's romance with her husband Jeffrey is just as well-known as her cookbooks and Food Network TV show. Jeffrey first saw Ina Rosenberg on the campus of Dartmouth College in the fall 1964, and he told a friend, "Look at that girl, isn't she beautiful?"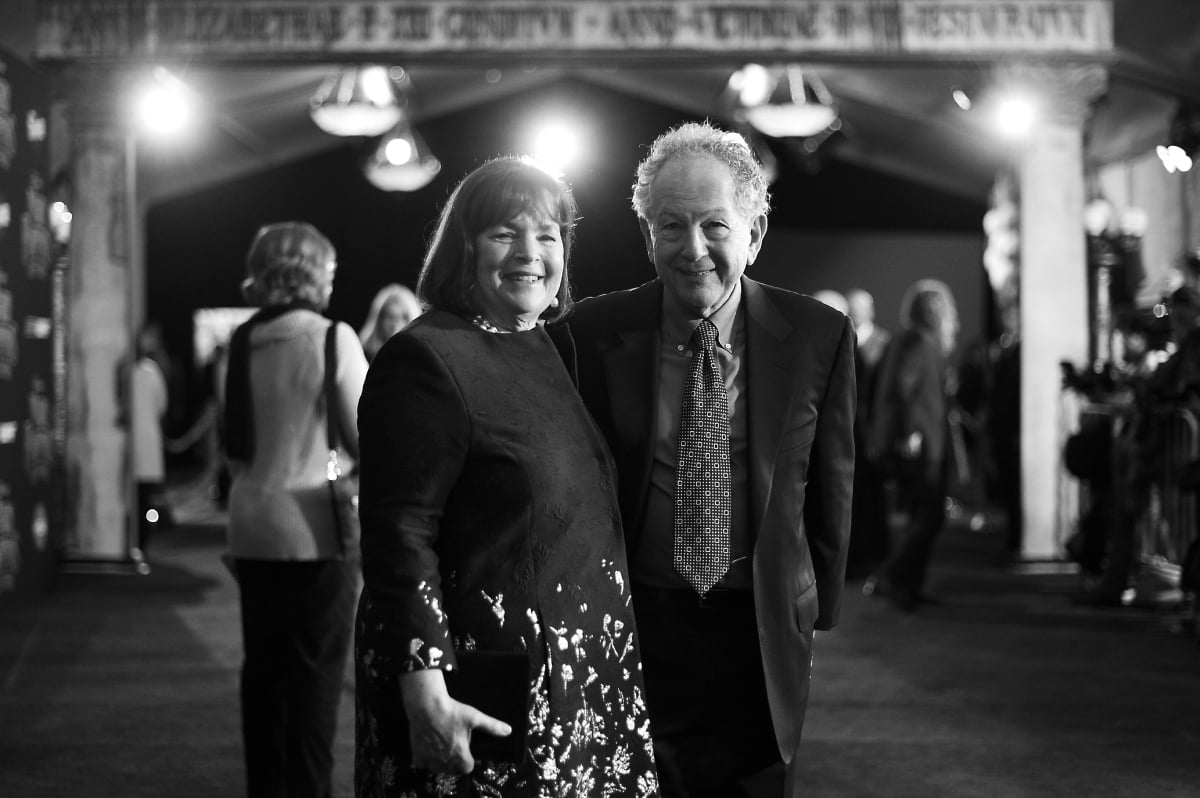 Four years later, in December 1968, they became husband and wife in a wedding ceremony that took place at Ina's parents' house. After 52 years of marriage, here are 10 of Ina and Jeffrey's cutest moments.
10. Jeffrey and Ina Garten heading to the honeymoon
In the week leading up to their 50th wedding anniversary in 2018, Ina posted a bunch of throwback pics on Instagram. The first photo she shared was of her and Jeffrey leaving their wedding for their honeymoon with "tennis racquets in hand."
9. The Washington DC days
In the 1970s, both Ina and Jeffrey worked for the federal government in Washington DC. Jeffrey worked in the State Department, and she worked as a budget analyst at the Office of Management and Budget. It was during this time that Ina learned how to cook using Julia Child's cookbooks. She also became famous in their social circle for throwing amazing dinner parties.
"This is when I taught myself how to cook from Julia Child's books…the beginning of it all!" she wrote in the caption.
8. 'Cooking for Jeffrey'
In 2016, Ina devoted an entire cookbook to her husband. Titled Cooking for Jeffrey, the Barefoot Contessa filled the book with recipes she's been preparing for Jeffrey since they married in 1968. In the recipe descriptions, Ina notes each dish as "Jeffrey likes this" or "Jeffrey and I had this when…"
When she described the book in a video for Crown Publishing, Jeffrey listened intently while smiling and gazing at his wife.
7. Taking a cooking class together
While on vacation in Ireland, Jeffrey and Ina decided to take a cooking class together at a culinary school. Ina posted a pic from the Ballymaloe cooking school, and in the caption, she wrote it was the "MOST wonderful day."
Of all the things for the couple to do in their spare time, they opted for a cooking class.
6. Jeffrey and Ina Garten splurge on champagne for breakfast
During a trip to Paris in 2015, Ina documented a moment where they enjoyed "champagne for breakfast." Ina had a dream of having an apartment in Paris, and in 2001 that dream became a reality thanks to the success of her Barefoot Contessa cookbook. After a year-long remodel, Ina surprised Jeffrey with the renovations she made to their European getaway.
"The secret to a happy marriage is that he trusted me," Ina says. "I wanted it to be a surprise."
Jeffrey told Food Network, "She had made everything so warm and so beautiful. Within five minutes, I felt like I'd lived there forever."
5. The Eiffel Tower selfie
Speaking of Paris, Ina and Jeffrey took an epic selfie next to their favorite monument, the Eiffel Tower, and it's perfection..
4. Walking the red carpet
Ina and Jeffrey made a rare public outing together when they walked the red carpet in 2015 for the Time 100 event.
3. When Jeffrey made pizza
It doesn't happen often, but Jeffrey does get into the kitchen himself every once in a while. To go along with her book, Ina had a Cooking for Jeffrey show on the Food Network. In one episode, Jeffrey made his own homemade pizza, and Ina posted the moment on Instagram.
2. The way he looks at her
In another trip to Paris – this time in 2018 – Jeffrey couldn't keep his eyes off his bride.
1. Ina Garten share's a wedding day throwback on Valentine's Day
To celebrate Valentine's Day in 2014, Ina posted a throwback photo from her and Jeffrey's wedding day. In the pic, the couple is cutting their wedding cake and looking just as happy as they are today. This might just be the perfect photo to use on a "You're the Jeffrey to my Ina" Valentine's card.