'Barefoot Contessa': Ina Garten Has the Perfect Taco Recipe — With a Surprising Ingredient
'Barefoot Contessa' star Ina Garten loves making quick recipes for her fans. Her salmon taco recipe is the perfect way to celebrate Cinco de Mayo this year.
Barefoot Contessa star Ina Garten creates easy, quick recipes for her fans to replicate. The Food Network star has been on television since 2003, and she's amassed a dedicated fan base.
Garten loves putting twists on classic dishes — and these tasty tacos feature a surprising filling.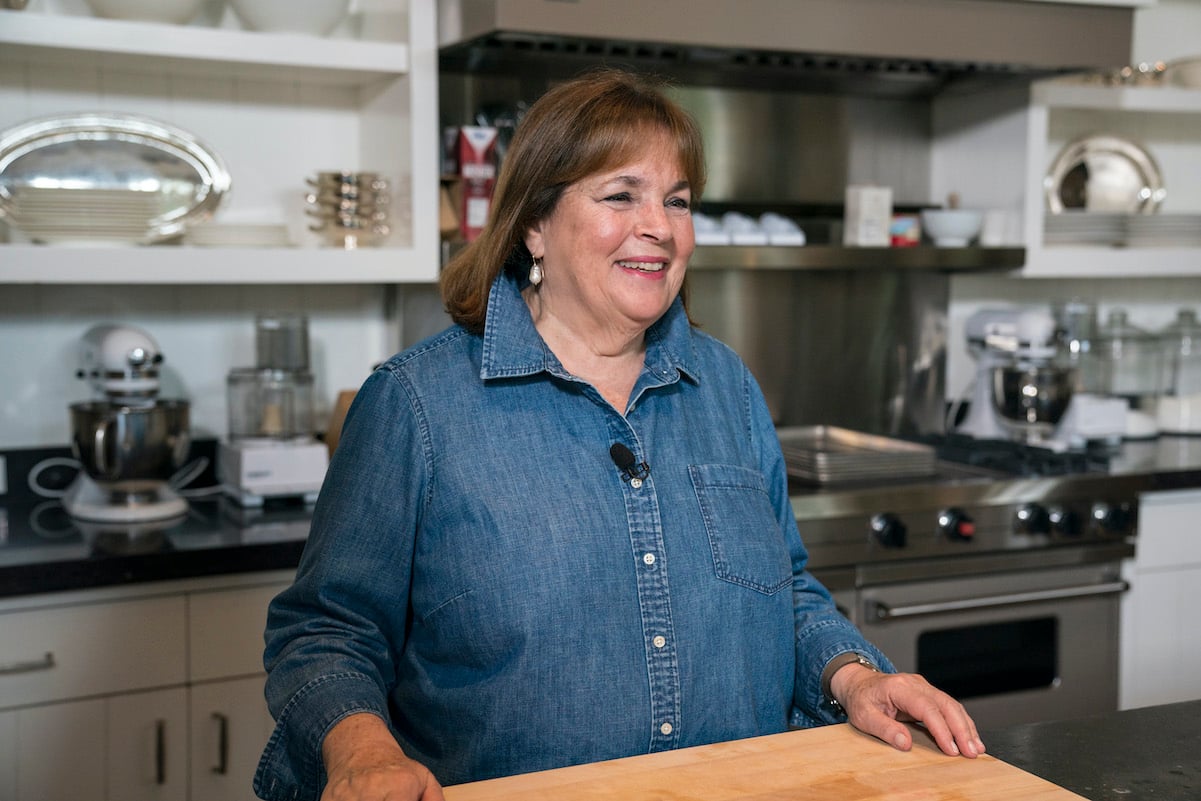 'Barefoot Contessa' star Ina Garten has no professional culinary training
When Garten was young, she wasn't planning to go into the food industry. Garten's parents wanted her to focus on her studies as a child, and she didn't have much of a chance to practice cooking. After marrying Jeffrey Garten in 1968, the couple moved to Washington, D.C., and Garten took a job in the budgeting department at the White House.
Garten eventually wanted a change of pace, and she and Jeffrey purchased a specialty foods store in East Hampton in 1978. The store became wildly popular among Long Island and New York City residents. Garten eventually sold the store in 1996 and pivoted to writing cookbooks, which caught Food Network's attention. In 2003, Barefoot Contessa premiered.
Ina Garten's roasted salmon tacos are the perfect weeknight dinner
Ingrdients:
For the slaw:
3/4 pound cabbage, cored and finely shredded
1/2 cucumber, unpeeled, halved lengthwise and thinly sliced, seeds removed
1/4 cup white wine vinegar
3 tablespoons fresh dill, minced
Salt and pepper
For the salmon:
Olive oil
1 3/4 pounds center-cut fresh salmon fillet, skin removed
2 teaspoons chipotle chili powder
1 teaspoon grated lime zest
Salt and pepper
3 tablespoons freshly squeezed lime juice
12 corn tortillas (6-ich diameter)
4 ripe avocados, seeded and peeled
3/4 teaspoon Sriracha
Directions:
(Make the slaw 1 hour before serving tacos.) In a large bowl, add all slaw ingredients and combine. Cover and let sit 1 hour in the refrigerator.
Preheat the oven to 425. Add salmon to an oiled baking dish. In a small bowl, combine chili powder, lime zest, and 1 1/2 teaspoons salt. Brush 1 tablespoon lime juice over salmon, then top salmon with chili powder mixture. Roast 12-15 minutes or until salmon is cooked through. Additionally, wrap tortillas in two foil packets; place in oven with salmon.
In another bowl, mash avocados and combine with remaining lime juice and sriracha. Season with 1 teaspoon salt and 1/4 teaspoon black pepper.
To prepare tacos: Divide tortillas among 6 plates. Add avocado mixture, then salmon, then slaw, and serve warm.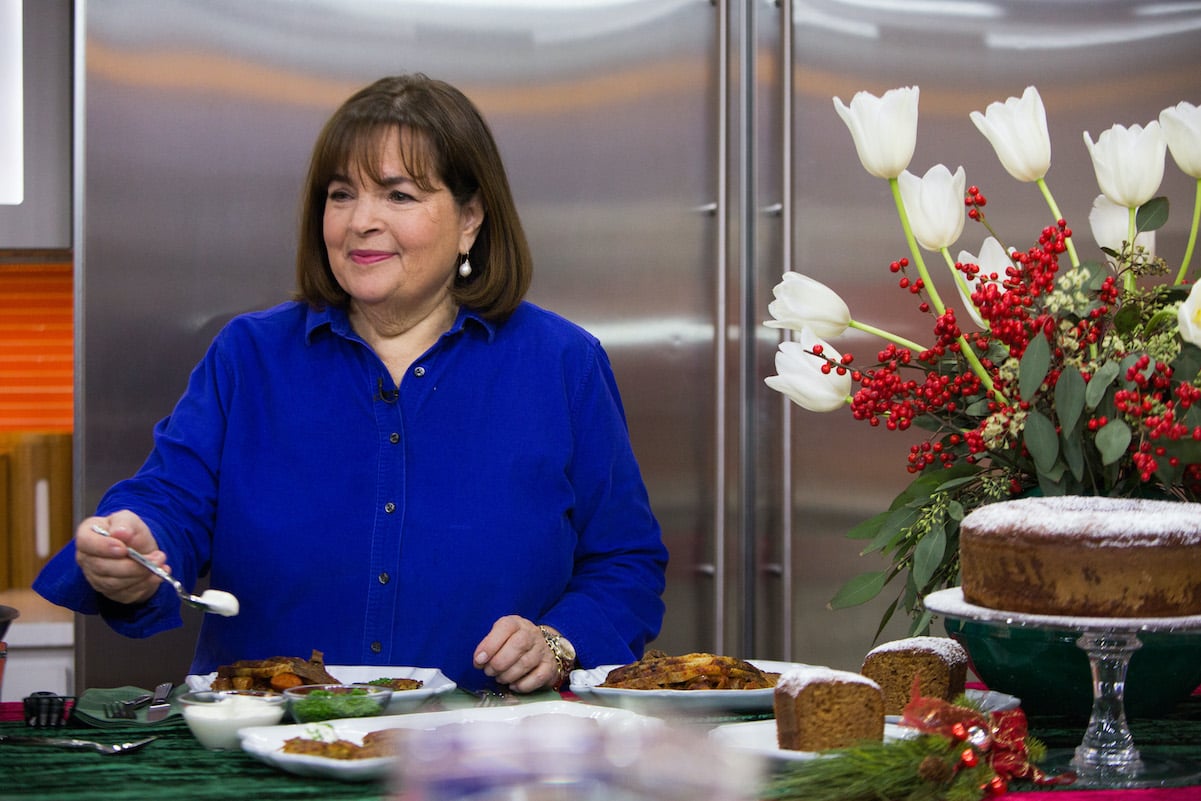 Ina Garten provides fans with plenty of tips to entertain, too
Garten's show focuses on cooking, but she also provides viewers with tips for hosting the perfect gathering. Garten explains how to set up a food table at a party (flip bowls over, then place dishes on top of them to create elevation).
Amid the pandemic, Garten also provided tips for entertaining. She recommends only entertaining people from one household at a time to minimize risk. Additionally, distance guests at the table, but create a cozy atmosphere by decorating the table with plants, candles, and other décor. Stay outside to prevent spreading any potential germs, and keep guests warm by providing cozy blankets and heat lamps.