'Barefoot Contessa': Ina Garten Says This Roasted Salmon Recipe Takes '10 Minutes' To Make
'Barefoot Contessa' star Ina Garten has made a living from her easy recipes. And some of them are super quick, too -- like this roasted salmon recipe that cooks in only 10 minutes.
Barefoot Contessa star Ina Garten loves easy, quick recipes. Garten built a food empire on creating dishes that are easy for her fans to create. Since Garten's Food Network show launched in 2003, she's written a dozen cookbooks loaded with her favorite recipes.
When it comes to a quick meal, Garten's tasty salmon with green herbs is no exception. Plus, Garten revealed on her show that the dish takes "10 minutes" to make.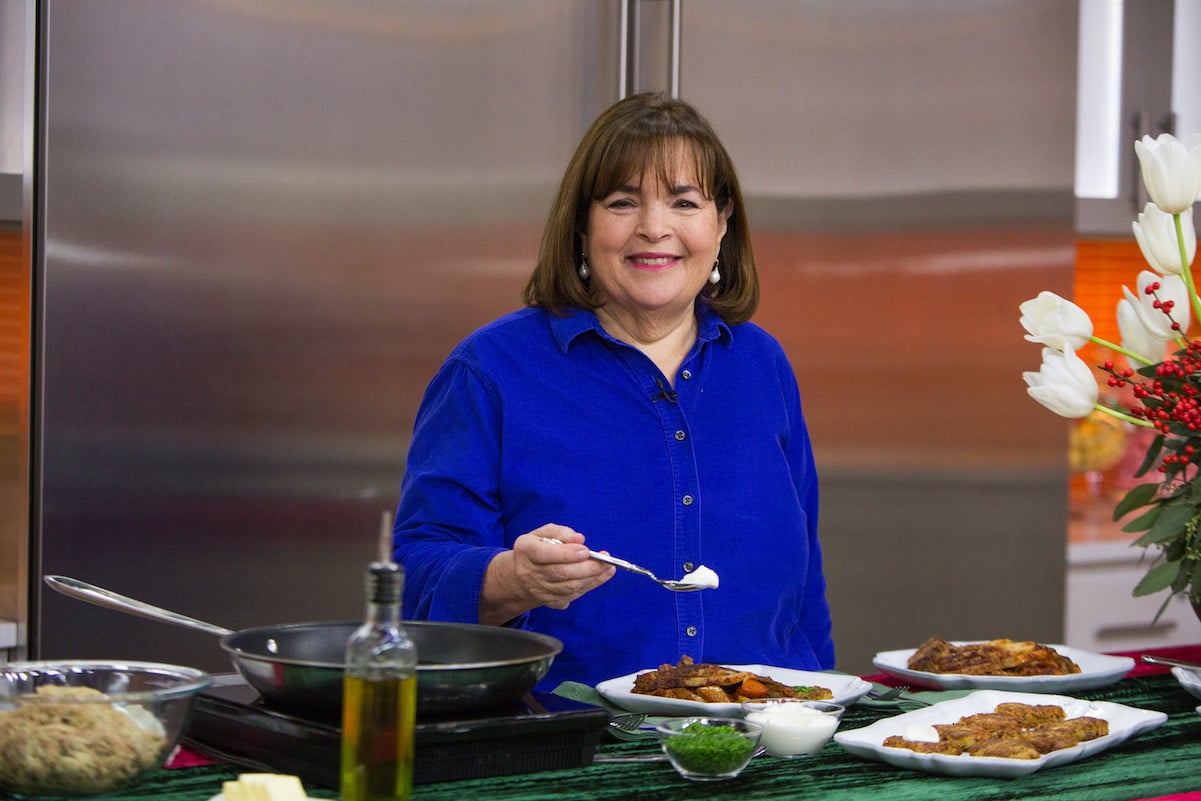 Ina Garten has said her lack of professional culinary training helped her find success
Garten wasn't planning to launch a culinary career — rather, the food world found her. Garten married her husband, Jeffrey Garten, back in 1968, and the two moved to Washington, D.C. for Jeffrey's job. While there, Garten started working in the White House and earned her MBA from George Washington University.
Eventually, though, Garten wanted a change – she ended up purchasing a specialty foods store in East Hampton, New York, on a whim. And years of cooking from Julia Child's cookbooks helped prepare her for the task. Garten sold her store in 1996 and began writing cookbooks a short time later. Though she didn't have any professional training, Garten once revealed that it has actually helped her relate better to fans; her recipes are easier because she doesn't know as much as a professional chef. In the early 2000s, Food Network came calling, and Garten's show launched in 2003.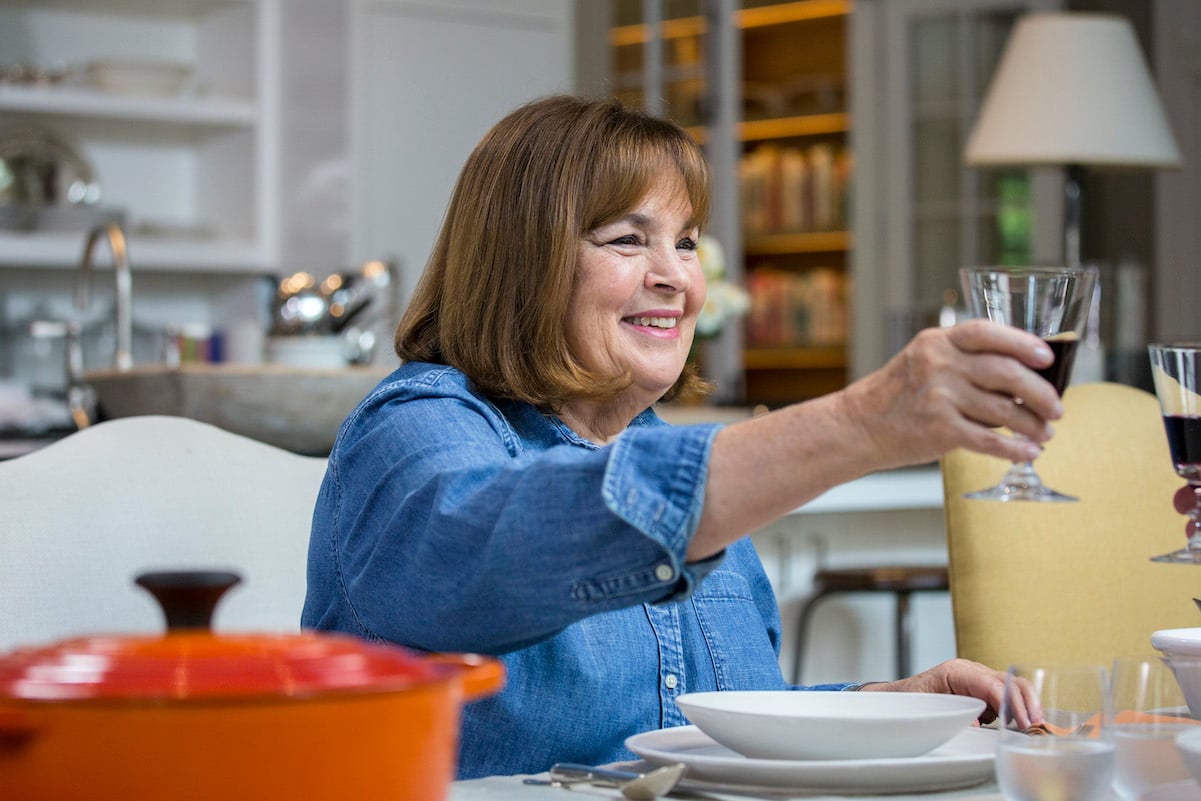 How to make Ina Garten's salmon with fresh green herbs
Ingredients:
2 pounds fresh salmon, skin removed
Salt and pepper
1/4 cup olive oil
2 tablespoons fresh lemon juice
1/2 cup scallions, chopped
1/2 cup fresh parsley, chopped
1/2 cup dill, chopped
1/4 cup dry white wine
Directions:
Preheat the oven to 425. Add salmon to a deep baking dish, and season generously with salt and pepper. In a small bowl, combine olive oil and lemon juice. Pour mixture directly over salmon. Add scallions, parsley, and dill over top of salmon.
Pour wine over salmon and herbs. Cook salmon 10-12 minutes. Remove salmon from the oven and cover with aluminum foil for 15 minutes, which will allow salmon to cook through. Cut salmon into six pieces, and serve on a platter with lemon slices; garnish the platter with additional fresh herbs.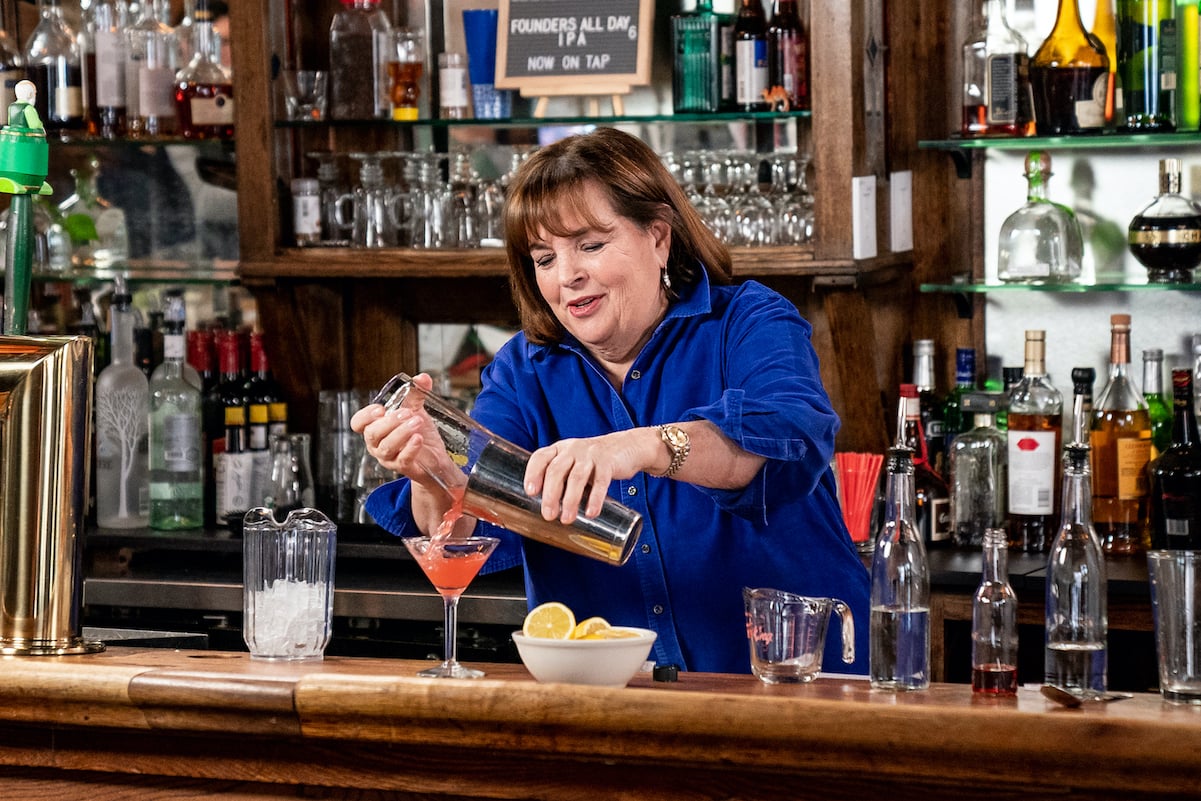 Ina Garten built an entire studio in her backyard
The Barefoot Contessa star loves to cook, and for the first few years of her show, she was filming in her own East Hampton kitchen. But as time went on, Garten realized she didn't want to live and work in the same place.
As a result, Garten and her husband built a large barn in their backyard, which now houses Garten's Food Network kitchen. The barn also houses Garten's office, plus indoor and outdoor dining areas for filming. Garten often jokes about her long commute to work: a quick walk through her backyard.