'Barefoot Contessa' Ina Garten's Top 7 Lemon Recipes Are Perfect For Summer
Barefoot Contessa star Ina Garten has featured a number of lemon recipes in her cookbooks and her hit show over the past two decades. From delicious main dishes to yummy desserts, Garten's top seven lemon recipes are absolutely perfect for summer.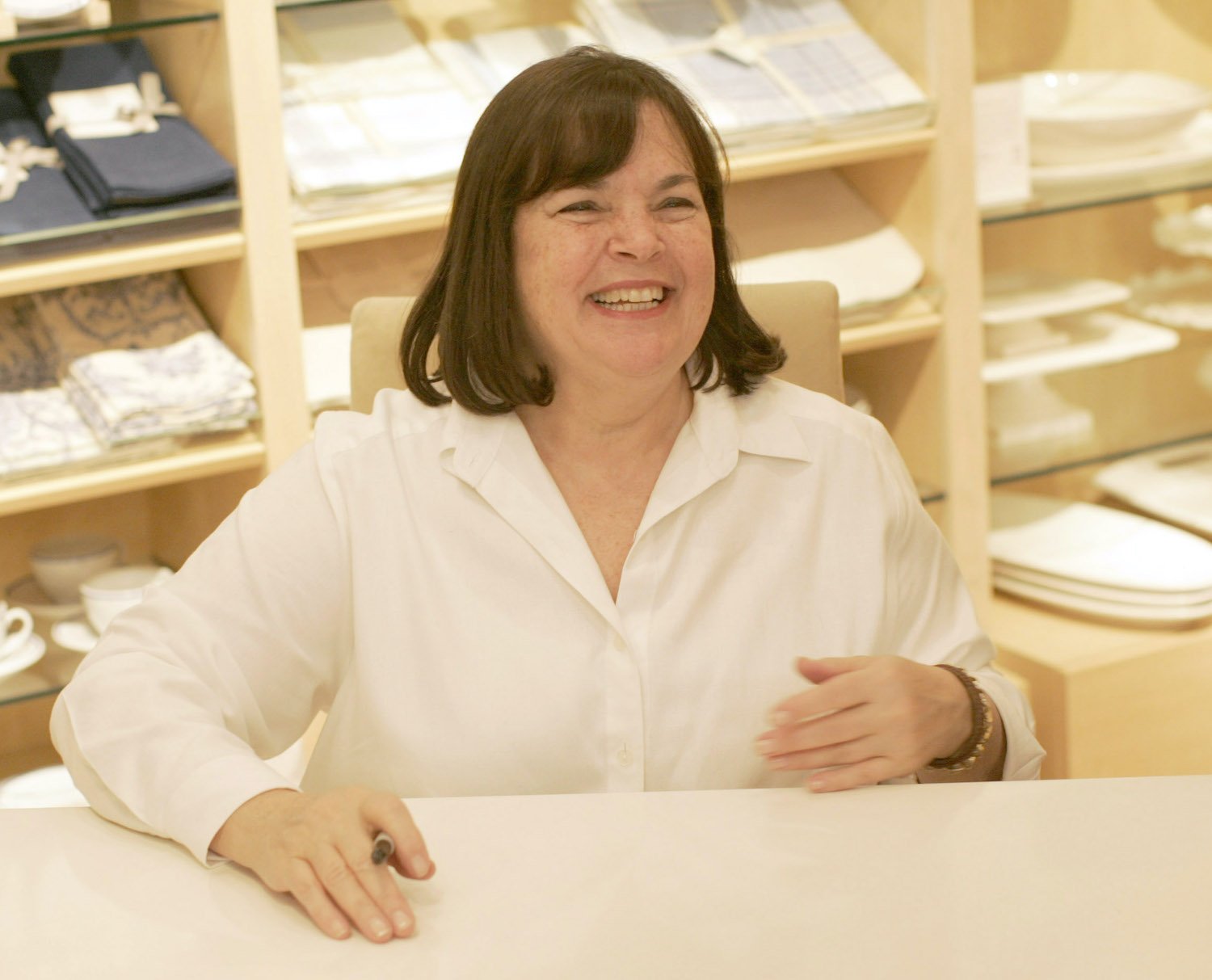 7. Ina Garten's Skillet-Roasted Lemon Chicken is an easy recipe
The Skillet-Roasted Lemon Chicken from the Barefoot Contessa is an easy recipe that calls for just a handful of ingredients. You'll need fresh thyme leaves, whole fennel seeds, Kosher salt and freshly ground black pepper, good olive oil, a yellow onion, a lemon, some garlic cloves, dry white wine, and a four-pound chicken.
You'll also need a few kitchen tools, like a cast-iron skillet, a food processor, and a glass measuring cup.
6. Tuscan Lemon Chicken is even easier
Another take on citrus-flavored poultry is Garten's recipe for Tuscan Lemon Chicken. The prep time is just 20 minutes, and the ingredient list is small. All you'll need is a flattened three-and-a-half pound chicken, some Kosher salt, good olive oil, grated lemon zest, freshly squeezed lemon juice, minced garlic, minced fresh rosemary leaves, freshly ground black pepper, and a halved lemon.
Garten recommends cooking the chicken on the grill after marinating it in the lemon marinade for at least four hours.
5. The 'Barefoot Contessa's' Lemon Bars are a delicious summer treat
Garten's recipe for Lemon Bars isn't for beginners. But with a little practice, this yummy summer dessert will come out perfect every time. The ingredients for the crust include unsalted butter, granulated sugar, flour, and Kosher salt.
For the filling, you'll need extra-large eggs, granulated sugar, grated lemon zest, freshly squeezed lemon juice, and some flour. To top them off, you'll need confectioners' sugar for dusting.
4. Ina Garten's Lemon Capellini can be on the table in minutes
It doesn't get any easier than the Barefoot Contessa's recipe for Lemon Capellini. The only ingredients Garten calls for are a pound of dried capellini, Kosher salt, and freshly ground black pepper, two sticks of unsalted butter, the zest and juice of two large lemons, and one lemon for garnish.
Simply boil the capellini in a large pot of water with two tablespoons of salt for about four minutes, until al dente. Meanwhile, heat a large saute pan and add the butter until melted. Add the lemon zest and juice, two teaspoons of salt, and a teaspoon of pepper, and swirl the pan to combine.
RELATED: 'Barefoot Contessa' Ina Garten Has Got Your Back With Her Easy Summer Cookout Menu
When the pasta is cooked, use tongs to lift it out of the water and add it to the sauce. Cook for one minute, adding pasta water to the sauce to keep the pasta moist. Garnish with more lemon zest, sprinkle with salt and pepper, and squeeze a little lemon juice on top before serving.
3. Fresh Lemon Mousse will be your go-to dessert for a backyard cookout
Garten's recipe for Fresh Lemon Mousse calls for quite a few ingredients, and it includes a homemade recipe for sweetened whipped cream. But, if you have an electric mixer, a heat-proof bowl, and a wooden spoon, this yummy dish is super easy to make and the perfect dessert for a backyard cookout.
2. Lemon Fusilli with Arugula is a vegetarian recipe option
With just ten minutes of prep time and a handful of ingredients, you can create the vegetarian dish Lemon Fusilli with Arugula. The ingredient list includes good olive oil, minced garlic, heavy cream, lemons, salt and pepper, broccoli, dried fusilli pasta, baby arugula, freshly grated Parmesan, and grape or cherry tomatoes.
1. Ina Garten's Lemon Cake recipe is summer perfection
It doesn't get much better than Garten's Lemon Cake recipe. It's an intermediate dish that takes some kitchen skills, but the result is summer perfection. This cake is very light and flavorful, and the glaze makes it super sweet and moist all the way through. Garten hits an absolute home run with this dessert, and your BBQ guests will love it.
RELATED: 'Barefoot Contessa' Ina Garten's 15 Best Recipes to Refresh Your Summer Dinner Menu
The Barefoot Contessa airs Saturdays on The Food Network.