Barefoot Contessa: Ina Garten Won't Serve These 10 Foods at a Dinner Party
From nuts and fish to beets and red wine, Ina Garten dinner parties don't have certain foods on the menu for more flawless entertaining.
An Ina Garten dinner party might look effortless and downright easy to execute. But, as fans of the celebrity chef probably already know, she has years of experience. Along the way, Garten's amassed tips on entertaining as well as dinner party don'ts. 
1. Ina Garten dinner parties don't have appetizers that take two hands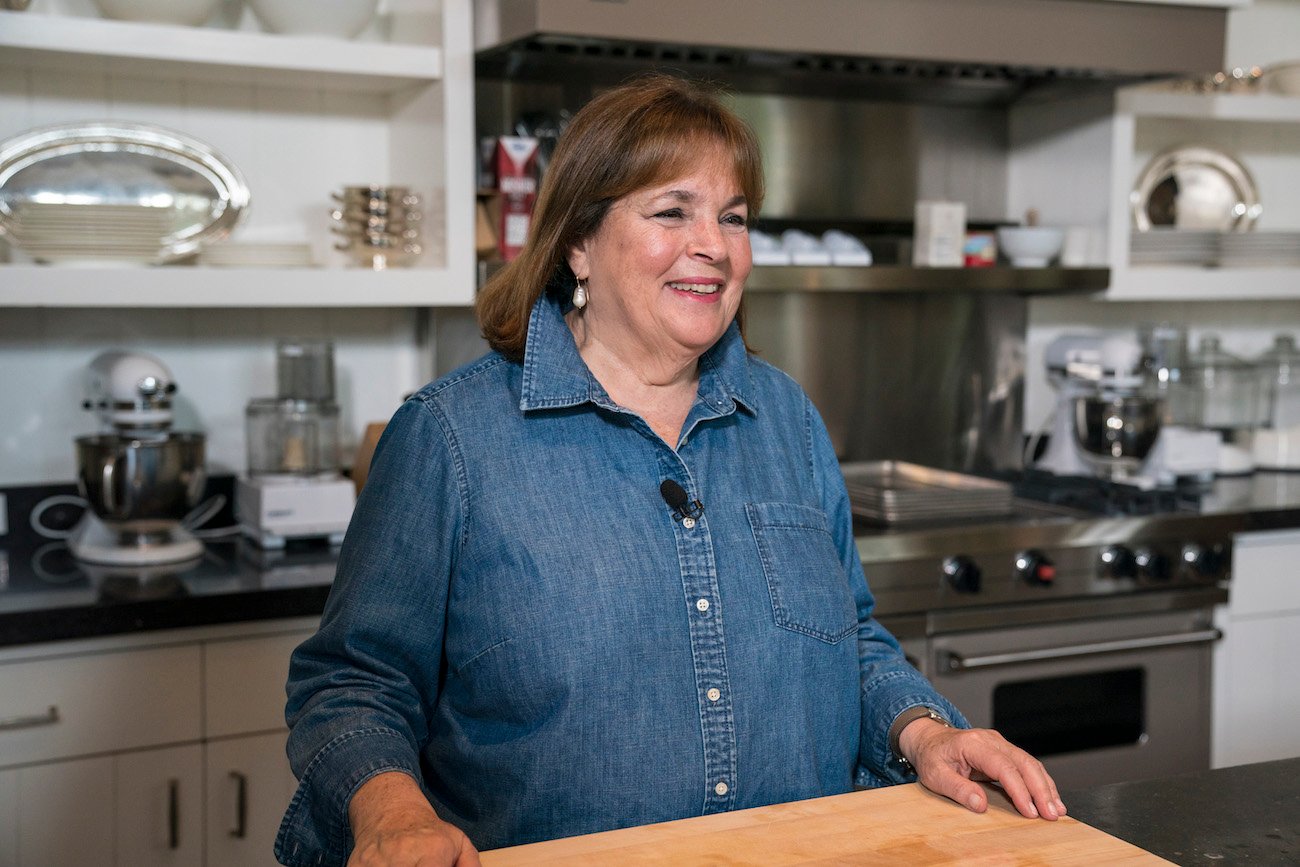 Want to follow Garten's dinner party tips exactly? Abide by her list of what not to serve. Originally featured in her Back to Basics Barefoot Contessa cookbook, Garten's list of "10 things not to serve at a dinner party" begins with appetizers that take two hands.
"You're holding a cocktail having a perfectly nice conversation and someone offers you a grilled scallop served in a martini glass," Garten said. "Now, what exactly are you supposed to do with your drink? I'd pass it up." 
What to serve instead: Lamb Sausage with Puff Pastry.
2. The Barefoot Contessa avoids beets and red wine
Garten has recipes that have beets and red wine on the ingredient list but she steers clear of them when it's time for a dinner party. 
"If you're serving buffet style and eating dinner on your lap in the living room, you're just inviting disaster," she said. 
What to serve instead: Garten's Roasted Figs and Prosciutto, an incredibly simple two-ingredient appetizer. 
3. The Food Network star doesn't have 3 rich courses in a row
Garten dinner parties always include a well-thought-out menu. The cookbook author includes a variety of dishes that hit all the right notes. 
"It's important to balance the courses, so if you're serving a rich main course, start with a green salad and end with baked fruit and a delicious cookie. Your friends will thank you," Garten said. 
4. Garten dinner parties don't have nuts
Garten dinner parties don't include nuts. Sure, the Barefoot Contessa host loves giving her nut-infused Chocolate Bark as gifts but she thinks twice before serving nuts at a dinner party. 
"Many people hate nuts or are allergic to them," she said. "Unless I know my guests well I avoid dishes with nuts." 
What to serve instead: Make Barefoot Contessa Outrageous Brownies and skip the nuts. 
5. Garlic and raw onions
Another no-no at Garten dinner parties is serving these ingredients. 
"Now, I like chicken with 40 cloves of garlic as much as the next guy, but I have to know the other guests very well to want to talk to them knowing I have garlic breath," Garten said. 
What to serve instead: Baked Farro and Butternut Squash. It has onions but they're cooked. 
6. Spinach and poppy seeds
"How many times have you been talking to someone you barely know who has spinach between their front teeth? Avoid embarrassment and serve something else," Garten said. 
What to serve instead: Give guests bowls of Garten's pea soup. Thanks to its smooth texture there's no risk of someone ending up with greens in their teeth.
7. Corn on the cob
Even if corn's in season Garten dinner parties probably don't include corn on the cob. Why? Because, as Garten explained, it presents the "same problem as spinach."
"If I serve corn, I cut it off the cob, saute it with some butter, salt, and pepper, and serve it in a big bowl," she said. "No dental floss required." 
What to serve instead: Make Fiesta Corn and Avocado Salad and remember to use Garten's trick for taking corn off the cob. 
8. 2 fish courses
This one goes back to balancing a menu. "Most people eat meat but fewer eat fish and seafood," she said. "If I'm serving smoked salmon to start, I'm always sure to have a traditional chicken or filet of beef for dinner." 
What to serve instead: Skip a second fish course and offer guests chicken skewers.
9. Offal
A Garten dinner party isn't the time when the Barefoot Contessa gets adventurous. "If your family loves liver and bacon—great. Make it for them. But don't spring it on unsuspecting dinner guests without checking first." 
What to serve instead: A favorite winter dinner of Garten's. 
10. Raw beef or raw eggs
"I never eat steak tartare or raw eggs, unless I know they're from a safe place, so I'm not about to serve food to friends that requires me to explain its provenance."
What to serve instead: Deviled eggs.