'Barefoot Contessa' Ina Garten's 15 Best Recipes to Refresh Your Summer Dinner Menu
You would be hard-pressed to find a better summer entertainer than Barefoot Contessa's Ina Garten. The Food Network star has been entertaining summer guests for decades with her delicious dinner recipes. For those looking to follow in Garten's footsteps, here are 15 of her best recipes that are sure to refresh your summer dinner menu.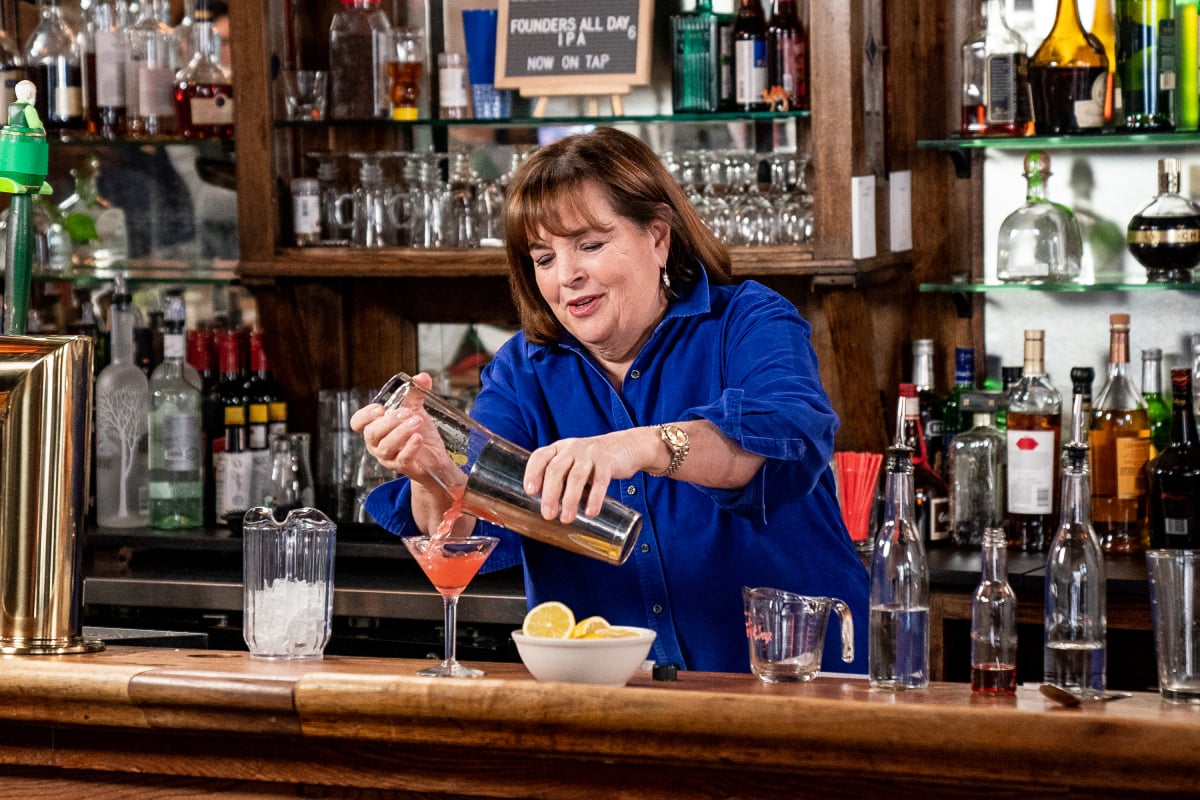 15. Garten's cosmopolitan
Amid the coronavirus pandemic, Garten made headlines after she shared her cosmopolitan recipe, which was enough to fill a massive martini glass. Garten shared the post in the morning and wrote in the caption, "It's always cocktail hour in a crisis!"
The ingredients for Garten's extra-large cocktail include Grey Goose, Cointreau, cranberry juice cocktail, and limes. Garten noted that the limes must be freshly squeezed to get the perfect tasting cosmopolitan.
14. Guacamole Salad
This version of guacamole gives the original dish a run for its money and it only takes around 10 minutes longer in prep time. All you need for this dish are some fresh avocados, tomato, pepper, jalapeño, black beans, and lime zest. You can pair this salad with just about any main course.
13. Great White Pizza
It's hard to argue against a good pizza, even when the weather turns warm. What makes Garten's spin on this Italian staple different is her use of seasonal produce. You can pick whatever veggies are in season, though Garten's recipe calls for zucchini, squash, and red onions.
12. Swordfish with Tomatoes and Capers
If you are looking for a healthier way to beat the heat, consider Garten's Swordfish with tomatoes and capers recipe. This protein-packed meal goes great with fresh veggies and is sure to be a hit with the family.
11. Moroccan Grilled Lamb Chops
The Barefoot Contessa star frequently makes this meal for her husband, Jeffrey, so you know it's good. The best part of this recipe is that the prep time is quick and easy and you don't have to have fresh tomatoes to pull it off. Simply grill them next to the lamb for an extra-juicy dish.
10. Fresh Corn Salad
Few things are better in the summer grilling season than some corn on the cob. If you are looking for ways to mix things up, try Garten's 5-ingredient fresh corn salad, which features shucked corn, cider vinegar, red onion, and basil.
9. Arugula with Prosciutto and Burrata
This recipe is great for the times when you don't feel like cooking over a hot stove. This tasty salad is easy to assemble and utilizes a homemade dressing that really brings it all together.
8. Tomato And Goat Cheese Tarts
For this meal, feel free to use pre-made puff pastry. These tomato and goat cheese offerings are great for appetizers and are easy to bring along for group gatherings, such as potlucks.
7. Caesar Club Sandwich
Garten's Caesar club sandwich works perfectly for picnics or other summer outings. With few ingredients – chicken, pancetta, sun-dried tomatoes, Parmesan, and arugula – it is also super easy to prepare. 
6. Scallops Provencal
The Barefoot Contessa star's scallops Provencal might be easy to make but it is definitely dressed to impress. This dish only takes 15 minutes to make and includes butter, lemon, and white wine.
5. Pasta, Pesto and Peas
This dish will leave you wanting more peas. Garten does an amazing job blending fresh pesto with peas and spinach to create a delicious pasta meal the whole family will enjoy. It's also a great way to escape the summer heat.
4. Parmesan Chicken
Garten starts this recipe by pan-frying the chicken until it is crispy. She then tops it off with a healthy serving of salad greens and Parmesan for that extra flavor.
3. Gourmet Beef Sliders
Hamburgers are a summer staple but they can be a bit heavy at times. Considering swapping out those traditional burgers with Garten's gourmet beef sliders. These small sliders consist of Gruyère on Brioche buns. You can dress them up with any fixings you like.
2. Tequila Lime Chicken
This recipe might be the perfect blend of summer flavors. To make Garten's tequila lime chicken, all you need are some minced jalapenos, fresh citrus juices, gold tequila, chicken, and spices.
1. Grilled Salmon Sandwiches
Garten's grilled salmon sandwiches will take your summer dinner menu to the next level. After grilling the salmon, place it in a brioche roll and add a mixture of mayo, fresh herbs, sour cream, and capers.
Ina Garten's new book Modern Comfort Food: A Barefoot Contessa Cookbook drops October 6, 2020.