Barefoot Contessa: Ina Garten's 9 Favorite Apple Recipes for Apple Season
Fall is officially here — Sept. 22 marked the first day of the season — and that means it's time to break out Ina Garten's apple recipes. From classic Barefoot Contessa desserts to savory dishes such as soup and bread pudding, the celebrity chef has an apple recipe for every occasion. Without further ado, here are Garten's favorite apple recipes as featured on her official website. 
1. Herb and Apple Bread Pudding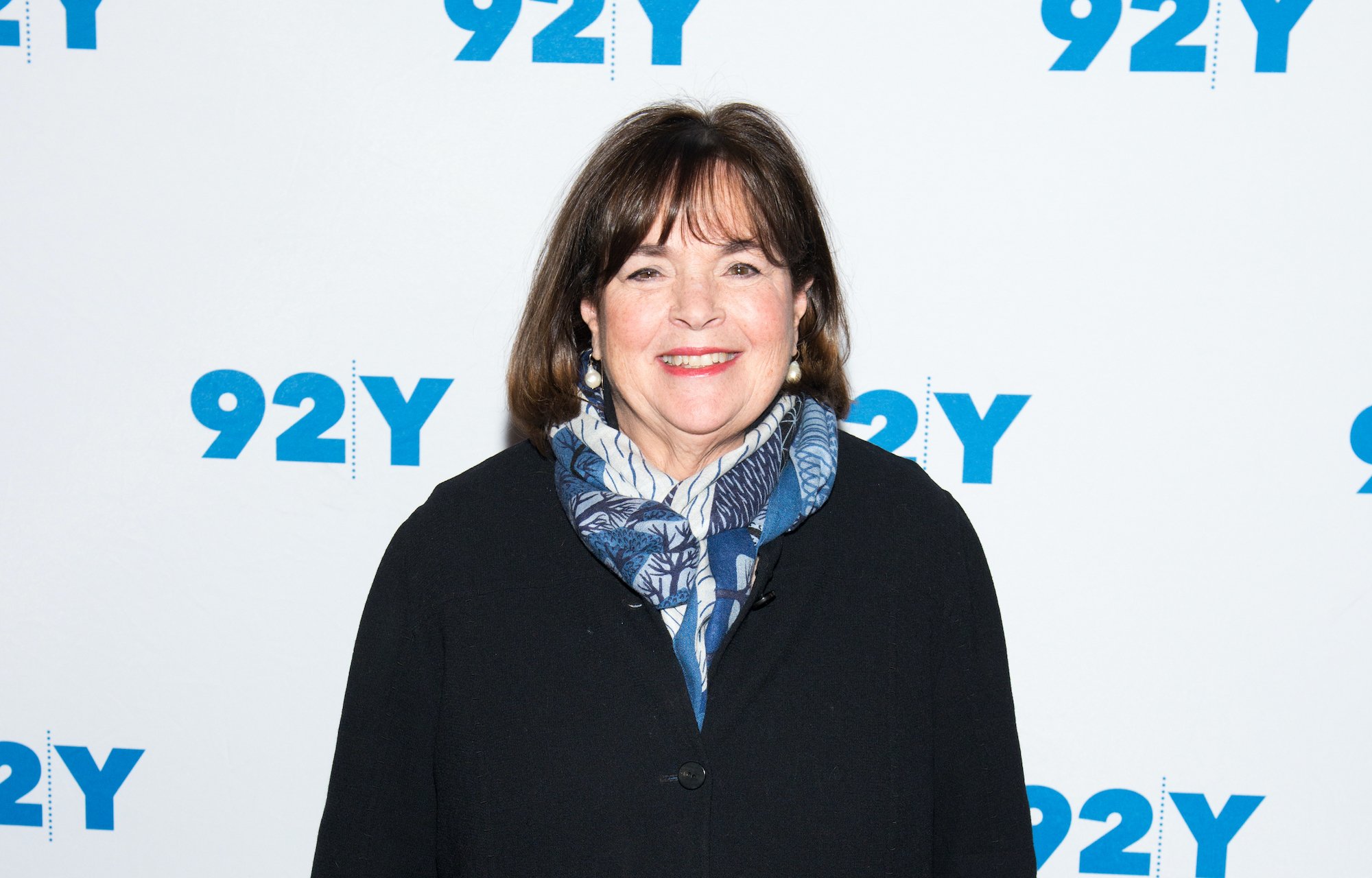 This savory apple recipe from the Barefoot Contessa combines Granny Smith apples with classic fall flavors. Best of all, the entire house will smell divine thanks to the onions and celery that get cooked on the stovetop with apples and spices.
2. Deep-Dish Apple Pie
Garten puts a twist on the classic apple pie with this recipe. The Modern Comfort Food author turns up the volume with orange and lemon zest as well as fresh lemon juice. The citrus flavors the apples and, as Garten once explained on Barefoot Contessa, it also keeps them from turning brown.
A somewhat surprising apple pie ingredient Garten says is a must-have? Salt, which brings out the flavor of the apple and the additional spices.
3. Homemade Applesauce
Have a lot of apples at home? Make Garten's Homemade Applesauce. The Barefoot Contessa adds a weird ingredient, raspberries (fresh or frozen will work), for sweetness and flavor. In addition to the raspberries, the cookbook author flavors her applesauce with a hefty amount of butter for richness. Lastly, she adds citrus to balance out the sweetness of the dish.
4. French Apple Tart
RELATED: Barefoot Contessa: Ina Garten's 'Perfect Make-Ahead Dessert' for Parties
A favorite recipe of Garten's, her French Apple Tart looks complicated but it's actually simple to make. She makes the pastry base in a food processor before arranging apple slices on top. Then she bakes the tart for about an hour and brushes the top with jelly for shine. Finally, she slices it. As Garten often says, how easy is that?
5. Applesauce Cake with Bourbon Raisins
This Barefoot Contessa dessert is the perfect example of Garten using her "secret weapon." She once jokingly called "booze" her "secret weapon" to many of her recipes and this cake is no exception. The celebrity chef puts raisins in a bowl of bourbon and microwaves them before leaving them to soak. What she's left with is a boozy mix-in for the cake.
6. Old-Fashioned Apple Crisp

RELATED: Ina Garten's Granola Bars Are the Perfect Make-Ahead Breakfast
Make this classic dessert the Barefoot Contessa way with Garten's not-so-secret ingredient, citrus. The 73-year-old puts the juice and the zest of an orange and a lemon in her crisp. Not only is Garten's apple crisp easy to make but, at the time of publication, her five-star recipe's been reviewed 548 times on Food Network's website.
7. Hot Spiced Apple Cider
What says "fall" more than a steaming cup of apple cider? Once again, Garten adds a splash of alcohol — this time it's bourbon — to the recipe. For a kid-friendly version, simply skip the booze. 
8. Apple Pie Bars
RELATED: The 1 Barefoot Contessa Dish That Makes the 'Most Satisfying Lunch or the Perfect Dinner Side', According to Ina Garten
When the idea of making an entire pie doesn't sound appealing opt for this Barefoot Contessa recipe. Garten takes all of the elements of a classic apple pie and makes them into bars. They're easy to make thanks to the shortbread dough she uses for the crust and the crumbly topping. 
9. Butternut Squash and Apple Soup
It doesn't get much simpler than this apple recipe from Garten. She combines less than 10 ingredients (for the full recipe head to her website) to make a rich soup. After running the soup through a food mill, a kitchen gadget Garten loves, she adds a splash of apple cider until it reaches the desired consistency.