'Barefoot Contessa': Ina Garten's Easy Risotto Recipe Solves a Problem She Calls 'Annoying'
Ina Garten has an easy risotto recipe that eliminates something the Barefoot Contessa star calls "annoying." Garten doesn't want to waste her time with the arduous task of constantly stirring her risotto, so she found a genius workaround she said does the trick perfectly.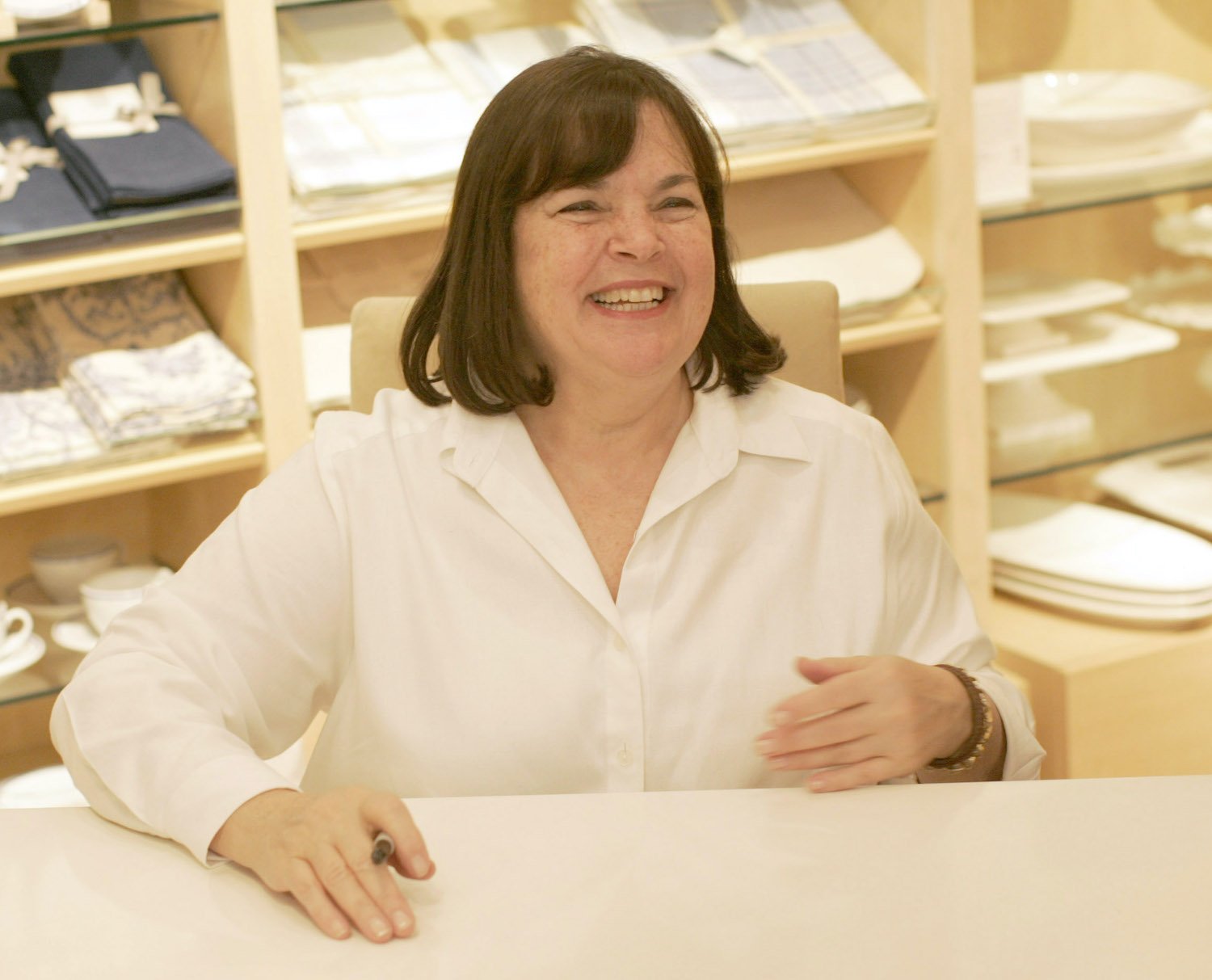 Ina Garten's parmesan risotto recipe is easy to make
Garten demonstrated how to make the parmesan risotto recipe during an episode of her Barefoot Contessa cooking show and the method she uses couldn't be easier.
"You know when people say they like to come home and make risotto and stir it. They find it relaxing? I think, 'No they don't, it's just annoying!," she shared.
Garten continued, "So I thought, 'I'm going to do this differently, I'm going to see if I can make it in the oven.' And you know what? It's fantastic."
For her risotto recipe, Garten combines the Arborio rice and chicken stock (store-bought is fine!) in a pot that's then covered and baked in the oven. Once the cooking time is up, she adds the ingredients that make risotto so delicious.
RELATED: Ina Garten Said She Once Worried 'This Is the Stupidest Thing I've Ever Done,' but Her Husband Jeffrey Had the Perfect Advice
How to make Barefoot Contessa's easy parmesan risotto
While there's a fairly long bake time for the Barefoot Contessa easy parmesan risotto recipe, it doesn't involve the frequent stirring that's typically required. If you're making this as a side dish, you will have time to prepare other things while the risotto cooks.
It's also hearty enough to be a meal in itself, so you can set the timer and step away for a bit, returning to add just a few ingredients. (You can find the recipe on The Food Network website.)
Ingredients
1 ½ cups Arborio rice
5 cups simmering chicken stock
1 cup freshly grated parmesan cheese
½ cup dry white wine
3 tablespoons unsalted butter, diced
2 teaspoons kosher salt
1 teaspoon freshly ground black pepper
1 cup frozen peas
Preheat the oven to 350 degrees Fahrenheit.
Combine the rice and 4 cups of the chicken stock in a Dutch oven. Stir, cover, and bake the rice for 45 minutes. The liquid will be mostly absorbed and the rice will be firm when you bite it, which is called "al dente."
After removing the pan from the oven, add a cup of chicken stock, the parmesan cheese, white wine, and butter. At this point, there is some stirring involved.
Garten recommends 2 to 3 minutes of vigorous stirring until the rice has thickened and is creamy. "What it does is bring out the starch," she explained.
Add the frozen peas, salt, and pepper, then stir over medium-low heat until the risotto is heated through. Garten notes that the risotto recipe can also be customized to your liking. "The good news about this kind of risotto is you can really put anything in it — if you want saffron or you want artichokes, just put it right into the basic mix."