Barefoot Contessa: Ina Garten's Easy 'Secret' to Roasted Italian Meatballs
Meatballs are a classic and leave it to Ina Garten to make them easier. The Food Network star has multiple meatball recipes — her Barefoot Contessa Turkey Meatballs are particularly popular — but the best-selling cookbook author's Roasted Italian Meatballs can be a (relatively) quick and easy meal thanks to Garten's "secret" that doesn't require standing at the stove.
Ina Garten's Roasted Italian Meatballs take 20 minutes to prep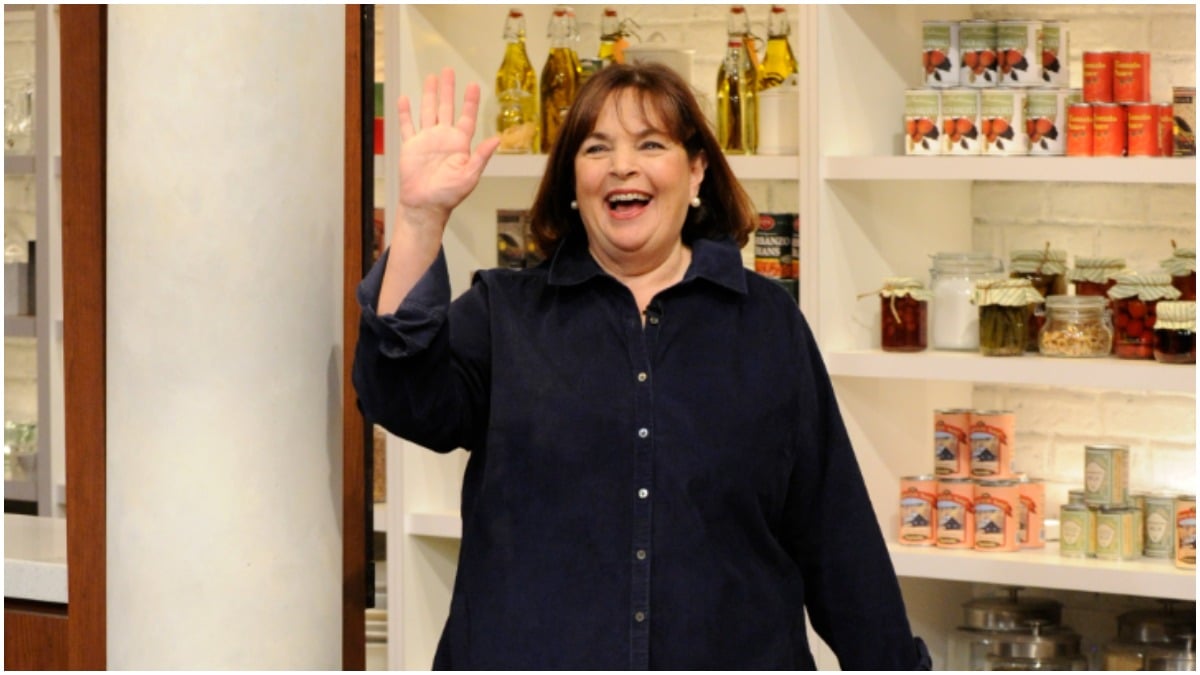 Got 20 minutes? That's enough time to get a batch of Garten's Roasted Italian Meatballs going. An ingredient-heavy dish by Barefoot Contessa standards — Garten's known for her simple recipes — the prep process is still straightforward.  
The reason for all the ingredients? "I like meatballs with lots of flavor so there are a lot of ingredients in this," Garten said on Barefoot Contessa: Cook Like a Pro. 
She combines three different types of meat in a bowl with cheese, spices, herbs, eggs, and breadcrumbs (Garten likes 4C brand breadcrumbs). Once it's all mixed together the Modern Comfort Food author uses an ice cream scoop — her secret to professional-looking muffins — to measure out identical meatballs. At that point, all that's left to do is cook them. 
The 'secret' to Ina Garten's Roasted Italian Meatballs is all in the name
Garten shared the "secret" to the recipe (find all the details on Food Network's official website) during an episode of Barefoot Contessa: Cook Like a Pro. 
"There's a secret to these meatballs," the Food Network star said as she poured ingredients in a bowl. "And that is that I'm not going to fry them I'm going to roast them." Garten added that this method is "so much better, so much easier."
According to the recipe instructions the meatballs are roasted in the oven for anywhere from 25-30 minutes. Want the browned exterior achieved by frying? Garten suggests brushing the meatballs with olive oil before putting them in the oven. 
After sharing her secret to the meatballs Garten offered up a tip on how to make them. She advised viewers not to mix the ingredients together too much.
"You want to do it lightly. You don't want them to get really dense," she said. "I just do it with a fork, just kind of mix it together lightly." 
What reviewers have to say about Ina Garten's Roasted Italian Meatballs
At the time of publication Garten's recipe has been reviewed nearly 50 times on Food Network's website. It averages 4.5 stars. And while some reviewers commented on the difficulty of finding veal in local grocery stores most loved the finished dish. 
One reviewer called them "absolutely phenomenal," noting their "entire family raves about these meatballs!!"
Another called them "hands down" the "best." "I have tried for 30 years to make meatballs like or better than my mother-in-law," they said. "These meatballs win every time." 
Others gushed about how "easy and not labor-intensive" they are to make. One even called them "perfect" for a dinner party or a weeknight meal.