'Barefoot Contessa': Ina Garten's All-Time Favorite Weeknight Dinner Recipe Is Surprisingly Easy
'Barefoot Contessa' star Ina Garten swears by one easy weeknight dinner.
Those who watch Barefoot Contessa know that Ina Garten is all about finding ways to make classic dishes a bit easier to cook. She loves taking smart short cuts, such as using frozen puff pastry versus buying her own. And when it comes to weeknight dinners, Garten has one standout recipe that's so easy to whip together.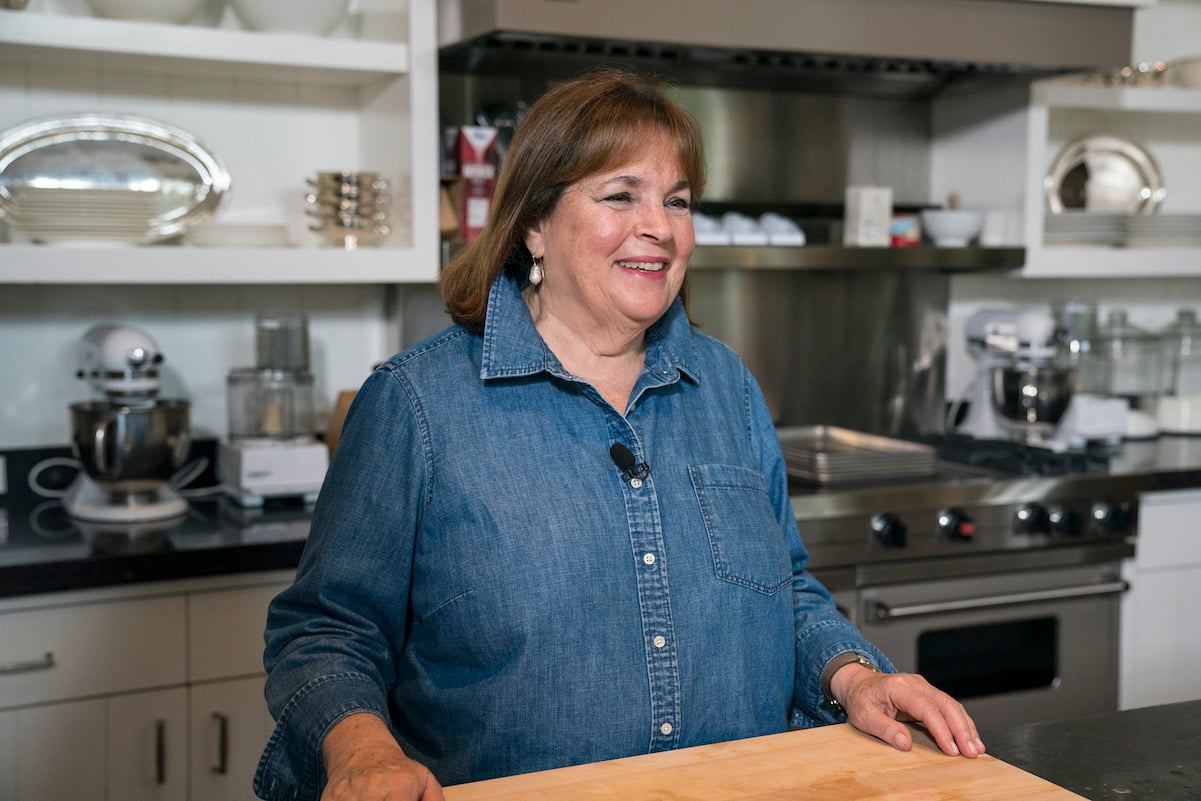 Ina Garten loves finding simple shortcuts — such as store-bought ingredients
Food Network star Ina Garten has been filming her show, Barefoot Contessa, for nearly 20 years. Prior to that, Garten owned a specialty foods store called Barefoot Contessa, which helped her not only perfect her cooking skill but also master the art of food styling and setup, too.
Throughout her show, Garten has remained firm that shortcuts are a great way to make classic recipes much easier. In some cases, she chooses store-bought ingredients versus making them herself (such as pasta). "You don't have to make everything from scratch," Garten once said, according to Food and Wine. "I do not want to make puff pastry. And giving myself the grace to take shortcuts when it makes sense has been an enormously valuable practice on my cooking journey."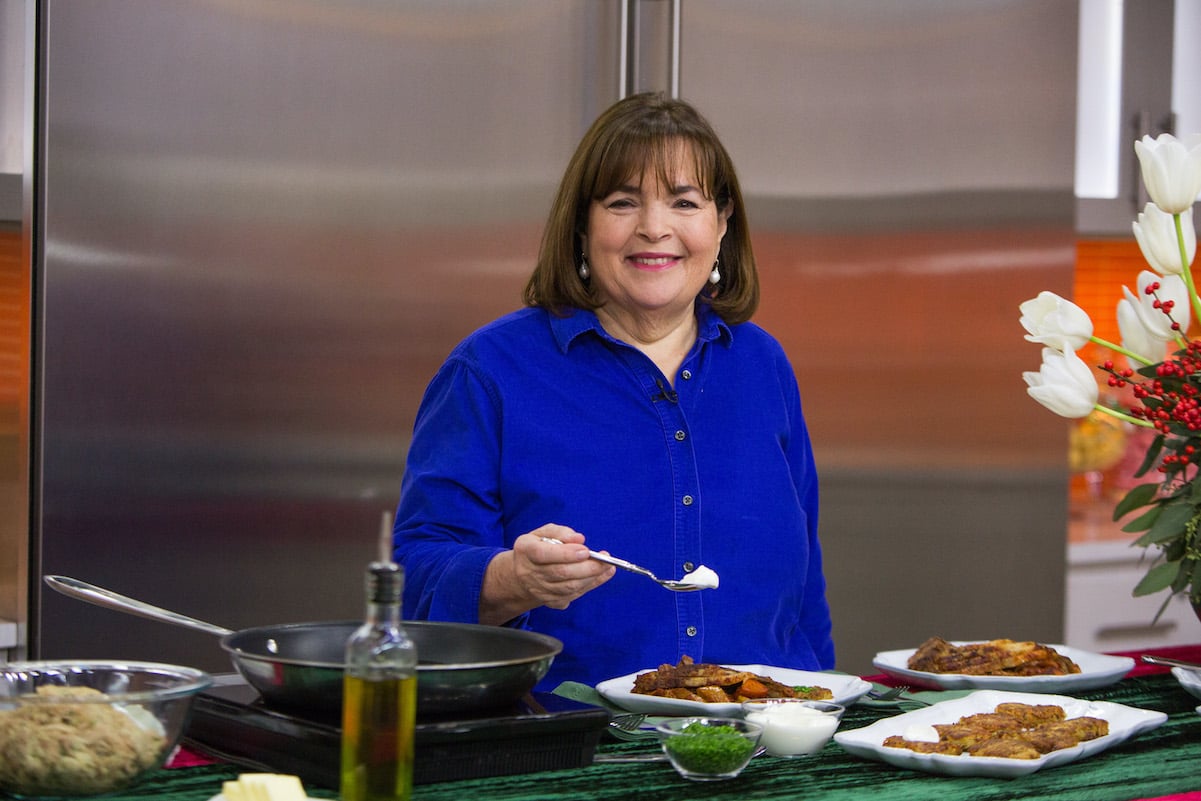 Garten swears by her Parmesan chicken weeknight dinner
Each episode of Garten's show typically highlights some sort of event. It could be a party for her husband, Jeffrey Garten, or perhaps she's having a photographer friend over for dinner. Regardless, Garten often has party-planning meals featured on her show, such as cakes and specialty desserts, or large cuts of meat.
When it comes to weeknight dinners, though, Garten likes to keep it simple. And she has one go-to for an easy mid-week meal: Parmesan chicken. "It's a whole dinner on one plate — juicy, herb-breaded chicken with a cold lemony salad and shaved Parmesan on top," Garten said of the dish on her website. Plus, she boasts that it only takes 30 minutes to prepare.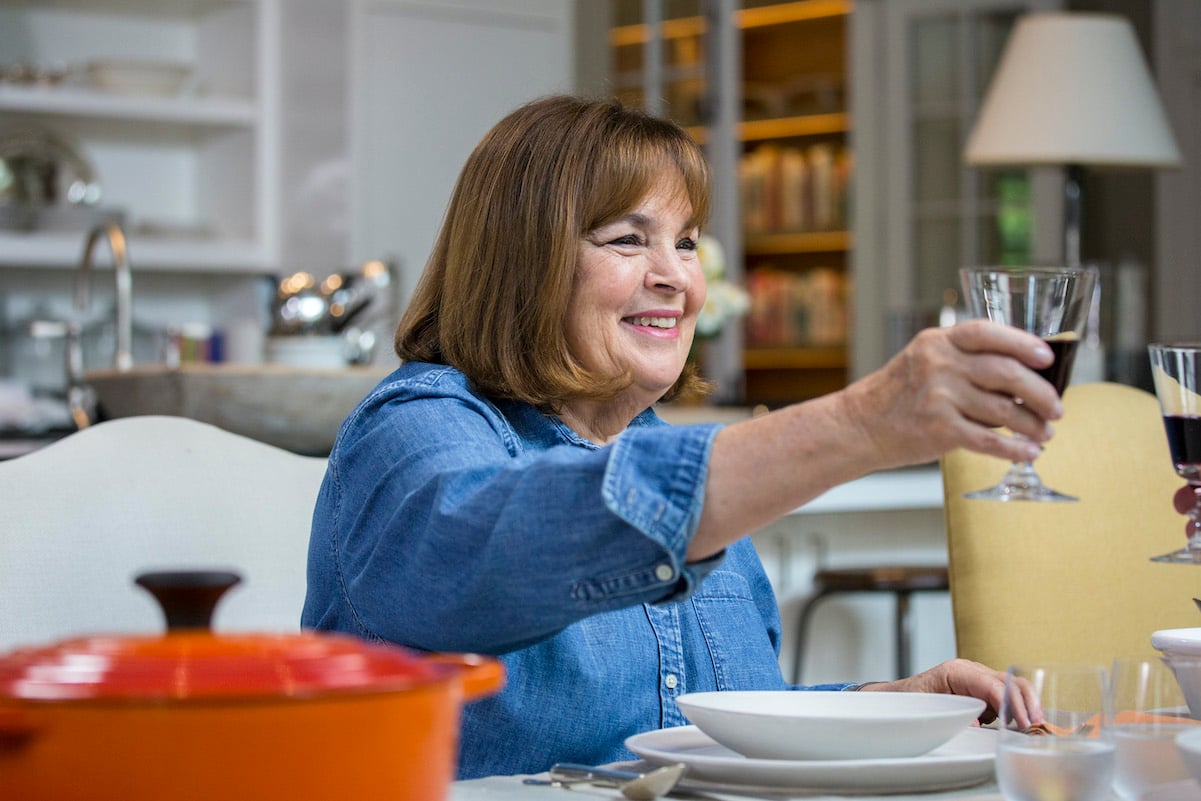 How to make Ina Garten's easy Parmesan chicken 
For those who want to try Garten's popular dish, it doesn't take much. Here's what you'll need:
For the chicken:
6 boneless, skinless chicken breasts
1 cup all-purpose flour
Kosher salt and freshly ground black pepper
2 extra-large eggs
1 1/4 cups seasoned dry bread crumbs
1/2 cup finely grated Parmesan cheese, plus extra for serving
Unsalted butter
Good olive oil
Baby salad greens for 6, washed and spun dry
For the lemon vinaigrette:
1/4 cup freshly squeezed lemon juice (2 lemons)
1/2 cup good olive oil
Kosher salt and freshly ground black pepper
To start, pound the chicken breasts to be 1/4-inch thick. On a plate, combine flour, 2 teaspoons salt, and 1 teaspoon pepper. Set aside. In a bowl, combine eggs and a splash of water to create an egg wash. Then, on another plate, combine bread crumbs and Parmesan. Coat chicken in flour mixture, then dip in egg wash, then coat in breadcrumbs.
In a large sauté pan, heat 1 tablespoon butter and 1 tablespoon olive oil over medium-low. Cook chicken two pieces at a time, 2-3 minutes on each side or until cooked through. Set chicken aside.
Combine ingredients for vinaigrette, and toss with salad greens. Plate the chicken, topping it with salad and extra Parmesan, if desired.